4th #PUD and 2nd PUM achieved

Wednesday, 1st of March 2023 [50]
I can't believe another month has just started. Where does the time go? Today is another Hive Power Up Day, or otherwise known as #PUD or #HPUD or #HivePUD. It's the 4th one I am completing by myself since I joined Hive.
For those who don't know about it, today is another chance to get your PUD badge. In order to achieve your PUD badge, all you need to do is to Power Up a minimum of 10 Hive. The bigger the power up, the bigger the bee 🐝 on your badge. There are more requirements in order to participate in the prize pool. Make sure to follow them all to quality for some amazing prizes.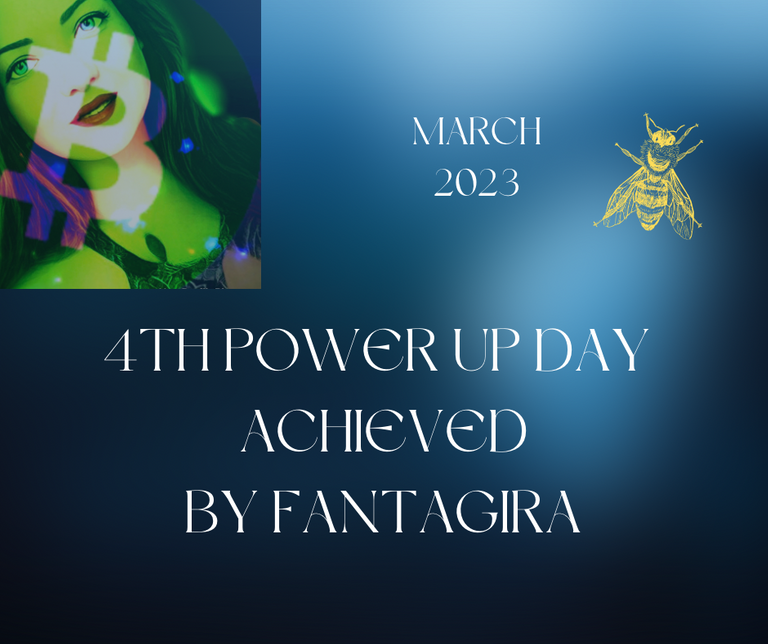 My 4th badge will be the same - as the first 3 - the smallest one. Partly because since the beginning of this year, I have decided to be powering up every single day. In my HiveBuzz page I can already see that I completed the whole of February, meaning I will receive my 2nd PUM badge. @hivebuzz has also notified me that both badges are already in my pocket: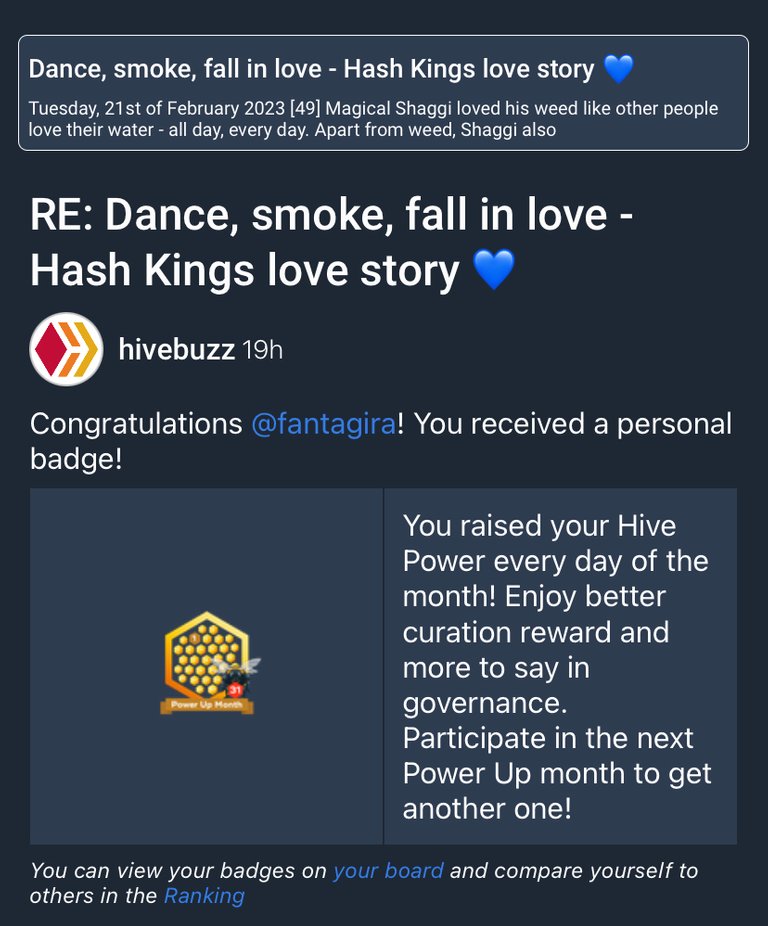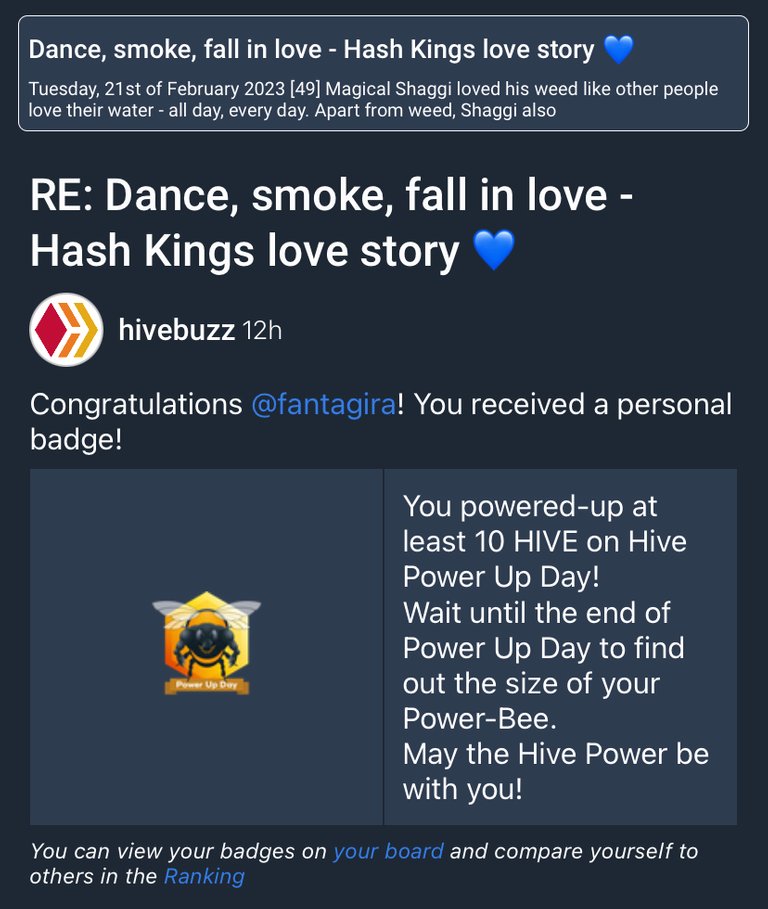 Well, good job that I managed to create at least one good habit this year, because everything else is just going nowhere. My #consistency anywhere else is non existent just like my inspiration to writing.
Glitches in the Matrix don't help. I've lost another one of my drafts about my orchid watering routine yesterday and I just can't find it in me to write it again. All I wanna do is lay down and look at the ceiling in hope that bad days will pass, but that's not helping anything or anyone.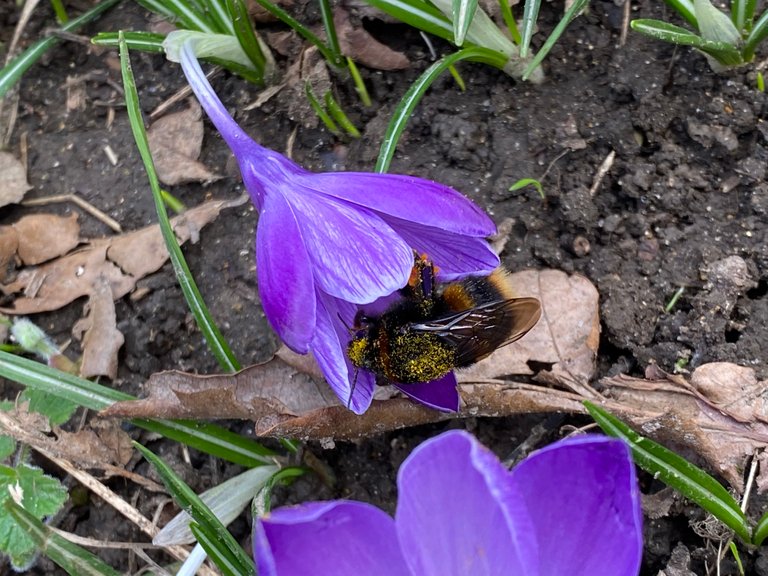 Spring is certainly on its way and I do my best to get out and move more. I managed to stop the weight gain, but to bring it back to where I feel comfortable in my own skin is another journey. I feel like this bumble bee that just woke up from winter hibernation and it's so heavy that she bends the delicate crocus flowers while trying to collect more nectar.
Anyway, I better stop here before this post turns into doom and gloom. Just last screenshot of my Power Up today: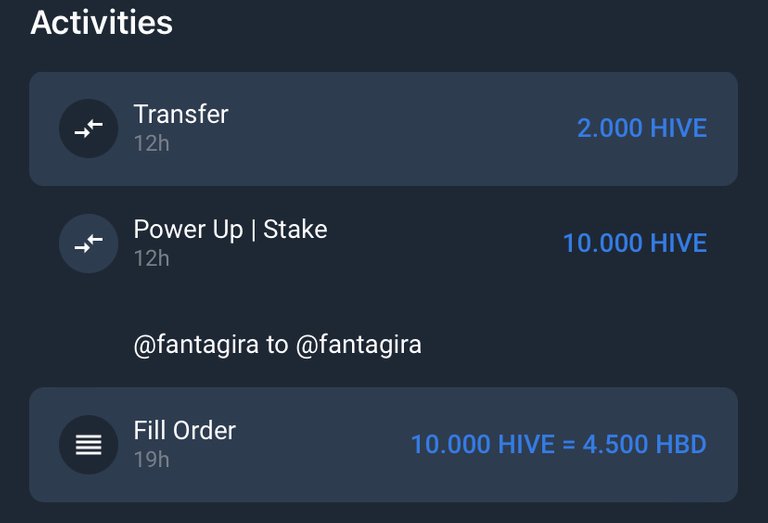 Anyone still remembers code blue from my blue orchid article? I promised HBI Units to those who read till the end and today I have sent another 2 Units to @jane1289 and @coolmidwestguy .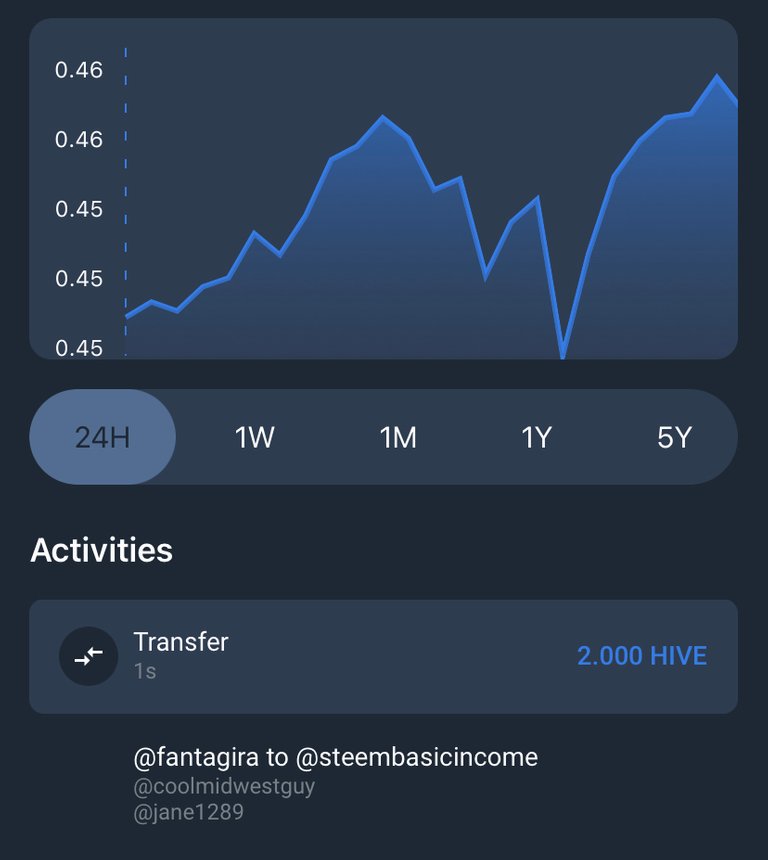 2 more to go, hopefully next week if my inspiration strikes by some miracle. Once I'm back to some sort of writing routine, I'll try to find more sneaky little ways of paying it forward with HBI Units. I like the idea of a gift that you give once and it keeps on giving 🎁


Until next time 💙
---
---