Will I be a Newborn Cub by 2023? #MyLeoGoals February update
Saturday, 4th of January 2023 [6]
January has ended and the first #LPUD is well behind us, so I thought I'll give you a quick update on #myleogoals.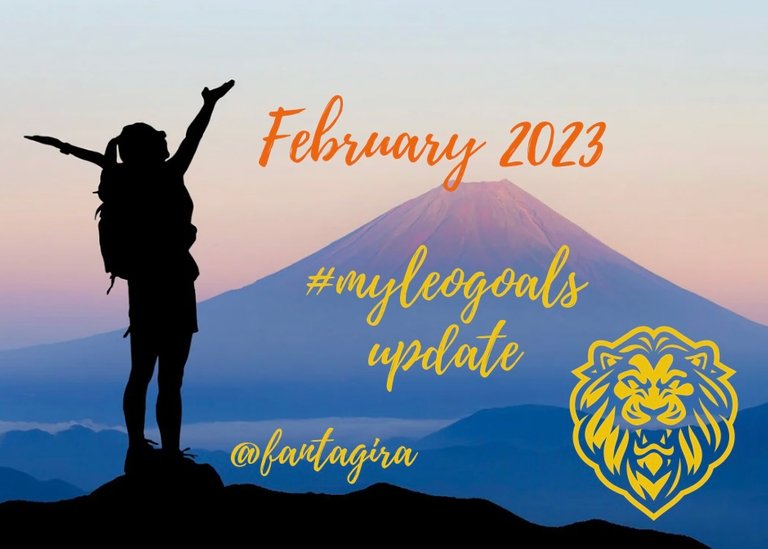 Last couple days were exciting and full of achievements on #Hive. On my main account I managed receive 2 new badges - firstly HPUM, which turned out even more special once I realised only 60 people on Hive received this badge in January. Powering up or posting 100% powered up post every day is sure challenging, so I am very happy with my new badge. Hopefully many more to come in 2023.


On the first day of February I also received my 3rd PUD badge and at the same time I become a Minnow! Apart from it being a new status, it is also in my favourite colour - blue. Thanks God for this, cause I will be looking at this badge of mine for the better part of 2023!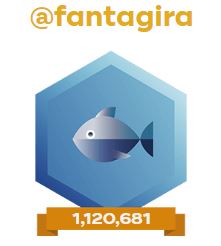 Enough bragging! Let's get back to #MyLeoGoals , as this is what this post is about. Plus #LPUD is just around the corner - only 10 days left.
Before the end of 2022 I sat down with myself and I decided:
My goal for LeoFinance for 2023 is to become a Newborn Cub.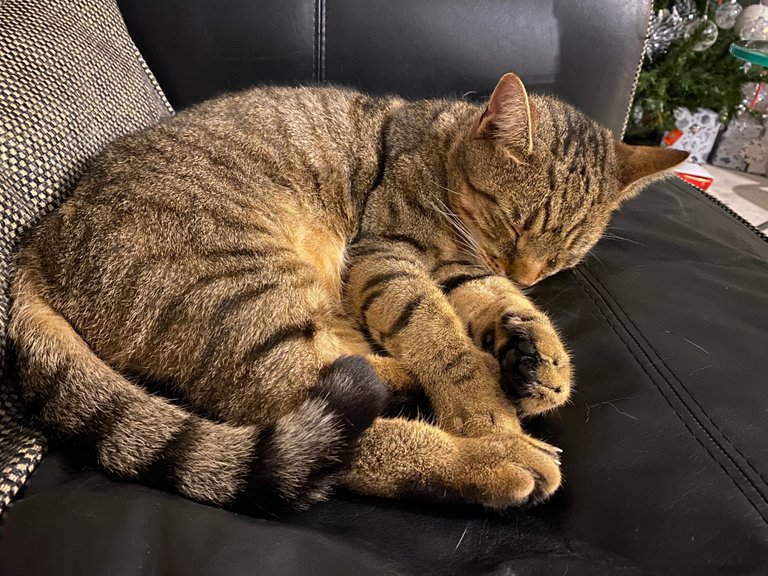 SO how am I doing on my journey to become one?
Very well, I must say. My first month went just as planned. The plan was to be staking an average of 166.66 Leo each month and I staked 168.2 Leo's on Leo Power Up Day. Majority of the stake came from buying Leo from the market. Also as planned.
My Leo strategy
My initial strategy for the first few months was... buy, buy and buy some more. This stays. Although it has been easier stacking my Leo's this month, thanks to the amazing delegation of 10k LEO that I won in the last LPUD, I will continue buying more LEO tokens.
Good news/change is that my posts here on this alt are getting better rewards, so I don't need to buy and send Leo's from my main account rewards, because this account can now afford buying it for itself. That's a nice 'upgrade', so I can focus on HP growth on my main account.
Apart from Leo tokens I was planning on buying more LEOM and/or LEOMM each month. I have not bought any yet. Hopefully with the increase of my rewards on this account I will be able to buy some in February. Currently I still have the same amount - 0.77 LEOMM.
My strategy for a rainy day
As before - I am planning to stake more than the planned average in the first few months of the year, in case price of LEO increases and I won't be able to be buying as much as I planned. Hopefully that's enough for a rainy day.
My how... tasks to achieve the goal
In my leo goals for 2023 article I said I will post a minimum of 1 article each week (or 4 monthly), using LeoFinance and I did. Browsing those posts on my profile is a bit painful though. The lead picture somehow always reverts to the first picture in that article, even if I changed it after posting and it looks really bad.
I'm still trying to get used to LeoFinance interface and I'd lie if I said that it was my favourite out of all Hive's frontends. For the future I have to remember to always add the picture I want as a lead picture first in each article.
I also said I will use #LeoThreds more often than before and I do that too. I try to remember to post at least one #thread each day and interact there even if I'm not posting, so my nice delegation doesn't go to waste. Replying to threads on my mobile is pretty much not possible, so I hope new UI will change this.
That will be it for today. I have around 40 LEO ready for the next LPUD and that Hive pump today is really not in my favour. I'll probably wait a day or two to see if it's just temporary before buying some more Hive and Leo next week.

If for whatever reason you haven't set and posted your Leo goals for 2023 yet, head over to this article by @leogrowth . You can still join during 2023, although you'll have less time to achieve your goals. There are some amazing prices to be won by those who set and achieve their goals!

Until next time 💙
Posted Using LeoFinance Beta
---
---