Hive Witness Decision (20% HBD Savings) Changed the Fortunes of PolyCUB and Transformed CubDeFi Platform to Become One of the Greatest DeFi Platform With Awesome APYs
Greetings to my esteemed Lions on the LeoFinance ecosystem and the entire hive blockchain. It's another day and time to share with us happenings around the LeoFinance ecosystem and how sticking to it can change our financial fortunes forever. It's your friend @faquan, saying hello from this part of the world.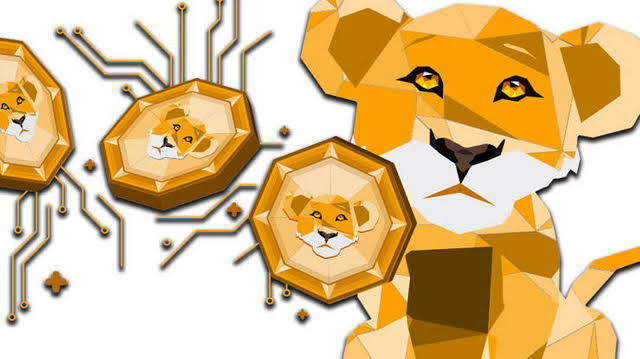 Source
What's the best decision you've made since you began your crypto journey? Or what's the best decision you've made during this bear season?
Decisions are the life blood of any productive or unproductive life's journey. Making the right decisions at the right time is very important and could determine how fast you can be in attaining financial freedom and life's goal in general.
Have you wondered where PolyCUB would have been and the values it would've generated by this time of the year. Prior to April, everyone on the LeoFinance ecosystem had high hopes on the prospects of PolyCUB and it's total dependence on management fees and the future of xPolyCub governance.
I could still remember when everyone was concentrating on the deflationary nature of PolyCUB and it's long term goal. From the first emission halvening to the second, but everything changed in April just because the right decisions was made by the LeoFinance team.
Hive Witness Decision: the Game Changer
I see the change in interest on HBD savings from 12% to 20% as key to the prosperity of PolyCUB and CubDeFi platforms.
The unanimous decision of Hive Witness in April had just one flaw: the liquidity or supply challenge that has limited the complete adoption of the Hive stablecoin (HBD).
This saw a quick migration of HBD into savings on-chain, although there are challenges that these migrations caused for most of the Hive-Engine tokens who lost most of their investors.
To solve this liquidity pools issue the LeoFinance team decided to launch pHBD-USDC vault: an experimental phase of the PolyCUB V2 vaults.
The launching of pHBD-USDC vault saw a shift from total dependence on management fees to a four (4) value accrual channels that has changed the fortunes of PolyCUB protocol and holders alike.
The introduction of wrapping and unwrapping pHBD from Polygon with just a little fee of 0.25% with an amazing APR (as at that time it was about 58.97%, currently at 13.85%).
From pHBD-USDC vault came the full package of PolyCUB V2 vaults (pHIVE 24.21% APR worth $82,660 liquidity pools and pSPS 31.05% APR worth $13,269 liquidity pools).
From PolyCub V2 Vaults to Cub V2 Vaults
The success stories of PolyCUB V2 vaults came the launching of Cub V2 vaults. To me Cub Finance holds the best APRs in the DeFiverse and it's connection with Binance Smart Chain network, gives it more opportunities to succeed.
As we speak Cub Finance has the following farming areas such as bHBD-BUSD (34.81% APR worth $140,520 liquidity pools), bHIVE-CUB (40.92% APR worth $103,222 liquidity pools), bHBD-CUB (42.01% APR worth $84,676 liquidity pools) and many others.
We cannot neglect the vexPolyCub platform as one of the outcomes of the Hive Witness unanimous decision. To one can conclude the PolyCUB story without mentioning vexPolyCub and it's packages.
vexPOLYCUB is a platform that offers holders of xPolyCub the opportunity to lock their xPolycub holdings for 2 years in exchange for a fixed 20% APY and 3x governance vote.
I'll conclude by saying that the Hive Witness unanimous decision changed the course of PolyCUB and the entire LeoFinance ecosystem. You too can make a life long decision that can change the fortunes of your financial lifestyle by choosing any of the aforementioned MTB bridges by visiting the links below:
Posted Using LeoFinance Beta
---
---