WE95 Posting Topics : Accident - I Was Involved in a Car Accident Caused By Asthmatic Attack
Greetings to everyone present at the #weekend community, how's your weekend going, hope smooth, mine is super amazing. It's been more than a month since I participated in the #weekend-engagement and I hope that my post will be one of the selected posts for this week's edition.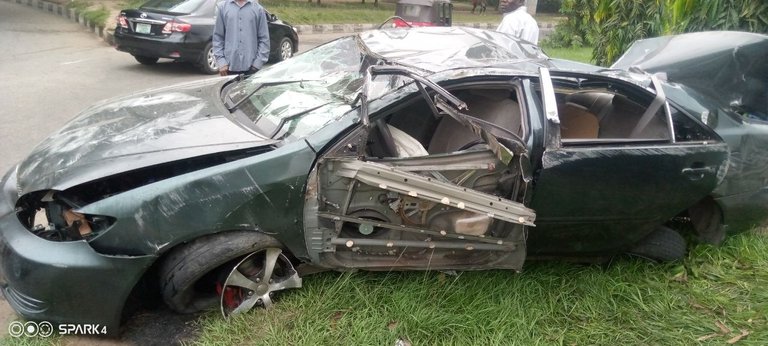 Before I venture into the topic for this #weekend-engagement, I'll like to use this medium to thank @galenkp for his numerous ideas in crafting topics on a weekly basis. I've not heard that he skipped one weekend without bringing out an innovative idea as a topic for everyone in the community to participate in.
This weekend edition just reminded me of one of the most frightened incident that I've ever been into and how I came alive was by the grace of God.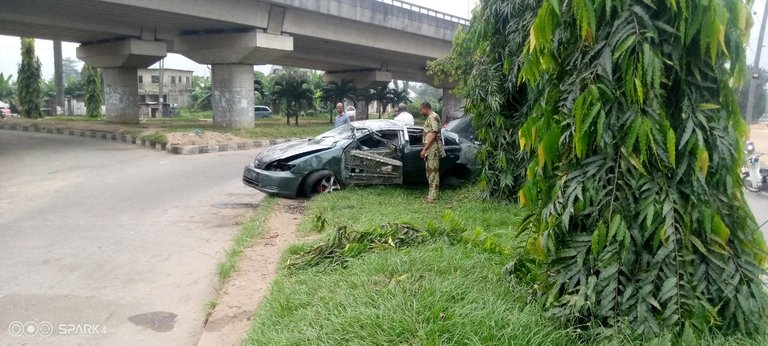 Vehicle accident




Tell us about your own vehicle accident, the incident, how it occurred, where, and what was the outcome? How was the repair and replacement process and your recovery from injuries. This can be car, truck or motorcycle-related. Bonus points for using your own photos.
I chose this topic because of my one-on-one experience and it's actually a miracle for me and sharing it gives me the opportunity to encourage others that miraculous works still happens.
I've seen several people get asthmatic attacks both in class both in High school and in college as well as during church services but not when a person is driving not to talk about being inside such a vehicle.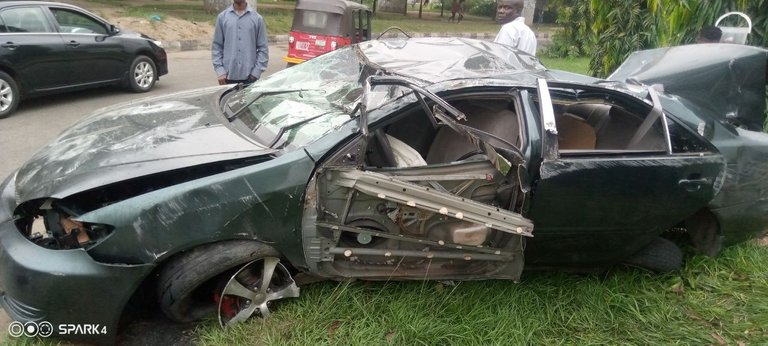 The Beginning


One faithful Saturday morning I and my elder brother was sent by our father to get some goods from the supermarket at Idoro Road, Uyo, Akwa Ibom State, Nigeria, so we left the house and my brother took his car and drove us to the supermarket. We got what we went for, then we went on our way home.
My brother was on a high speed of 120km/h, while we was driving, suddenly I saw him jerking gradually, before I could say slow down it became severe. I never knew that asthmatic attacks use to be this dangerous. He had already left the steering and the car was still on a high speed.
The next thing I heard was a lift and a hit. Prior to the hit I was so confused not knowing whom to hold, whether the steering or my brother.
The airbag of the car had gone out and to my greatest surprise, I was still breathing, I immediately checked my brother and I realized that he was still alive. I was shocked that we both had minor injuries when compared to the level of the accident.
Passersby quickly dragged us out of the car and we were taken to the hospital and after some hours we returned home.
The car wasn't beyond repair but the cost is almost equivalent to buying a new one, so we kept it at the mechanic workshop and later sold the engine and some parts to the mechanic.
That's my story, it wasn't palatable but God saved us that day.
---
---