The Canton Tower (A Story in Rhymes)

Once upon a while on one late evening,
we were driving along Haizhu street to dinner,
When the driver exclaimed, "let's stop here for a bit,"
"There's the tower, I bet you wanna get a glimpse"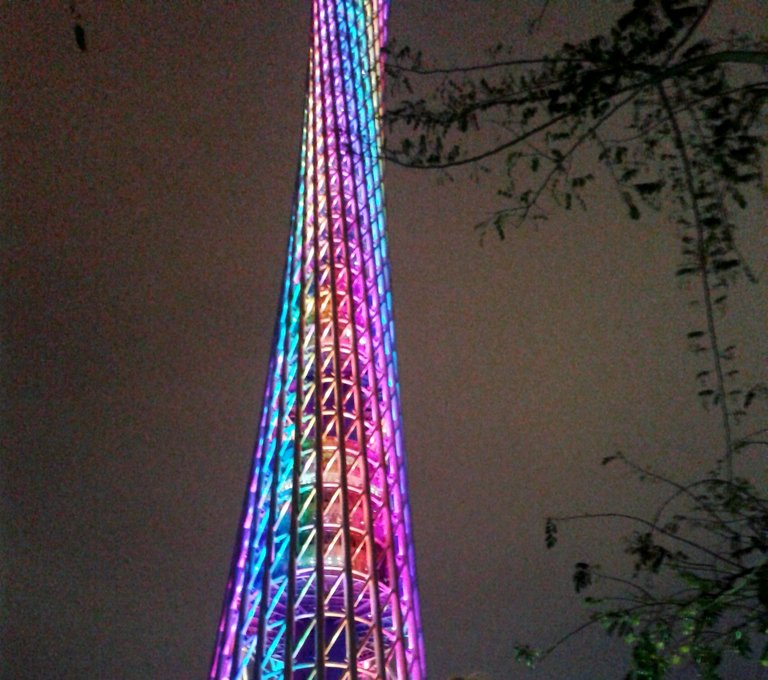 Out the car then we looked up,
the tower's lit from base to top
"Oh my! what a sight!" said my wife
"It's really cool, look at that!"
The colors were changing, we got mesmerized!
The moon was there too, shining bright.
The boss smiled as we took some snaps,
"Go ahead, take some more" he says, "it's alright!"
The purple came, it made us gasp!
It's beautiful without a doubt.
Our old Sony cam just couldn't keep up
The photos it took were not that sharp.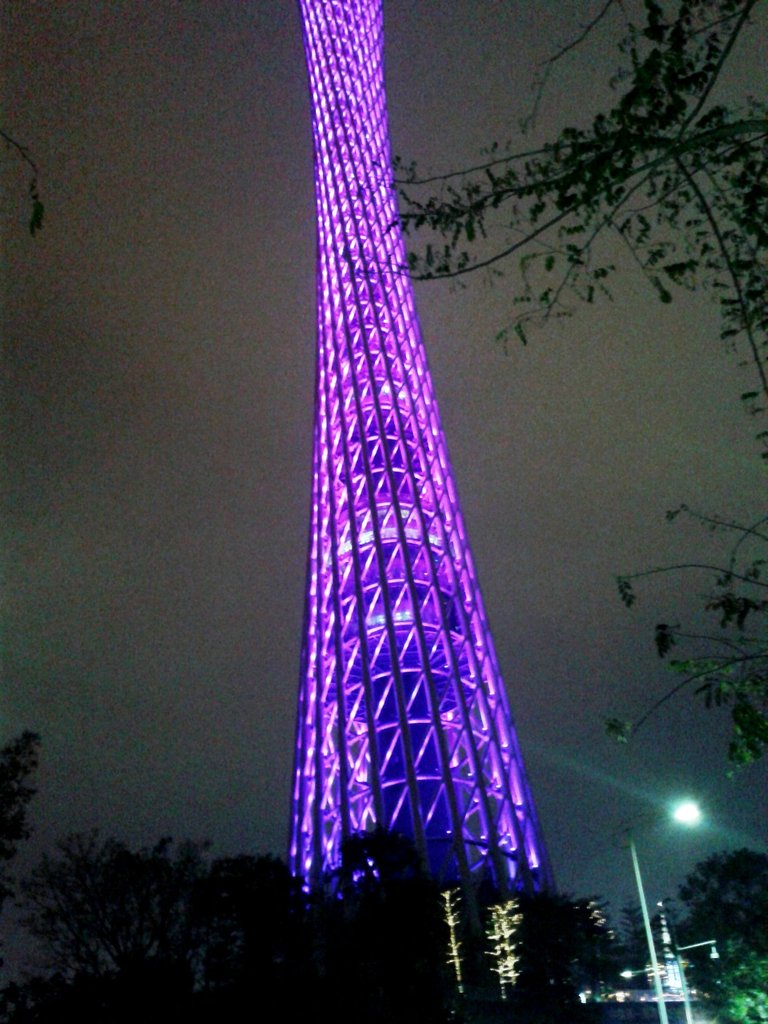 Then came blue, what can I say?
It is fantastic, absolutely!
"Shall we go up there?" my wife inquired,
I said, "Not tonight, I'm just too tired."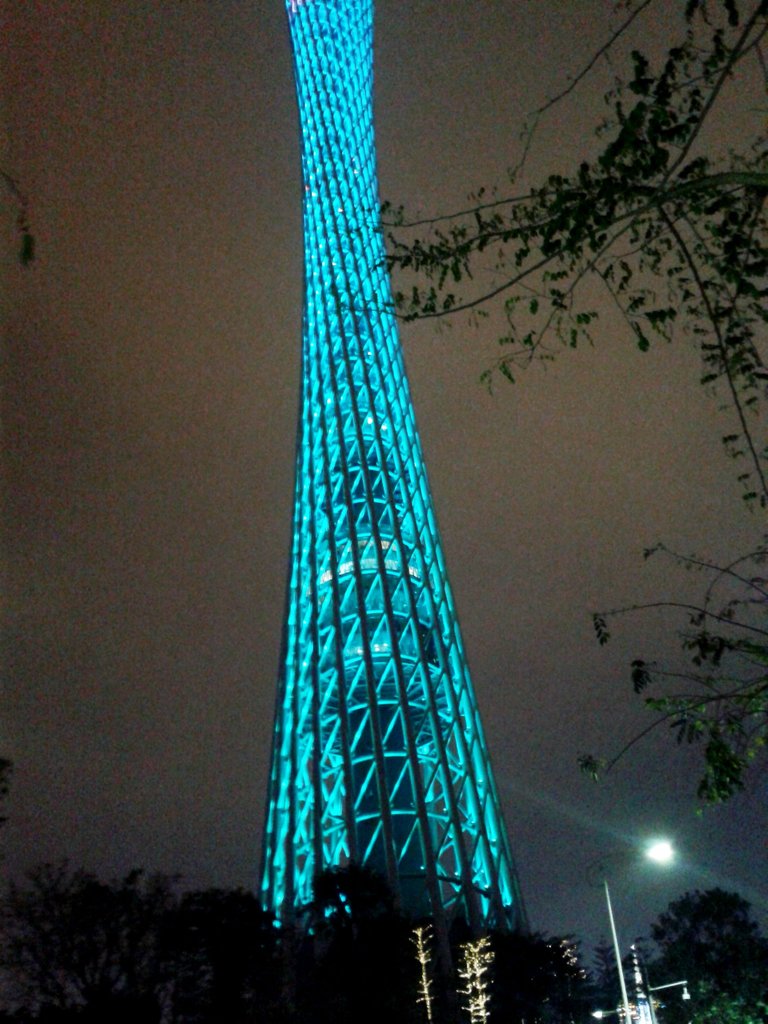 Was just having fun with the rhymes :)
These photos are some of our remembrances when, at one evening on the way to dinner, we passed by the area and decided to stop for a while to watch the lights of the whole Canton Tower change into different colors.
Canton Tower or Guangzhou TV Astronomical and Sightseeing Tower is a multipurpose observation and communication structure with a cafe and restaurant. It held the title, "Tallest Tower in the World" in 2009-2011 and is currently the 5th Tallest Freestanding Structures in the World.
Below is the whole view of the beautiful tower at night. It has become one of Guangzhou's tourist spots since its opening in 2010.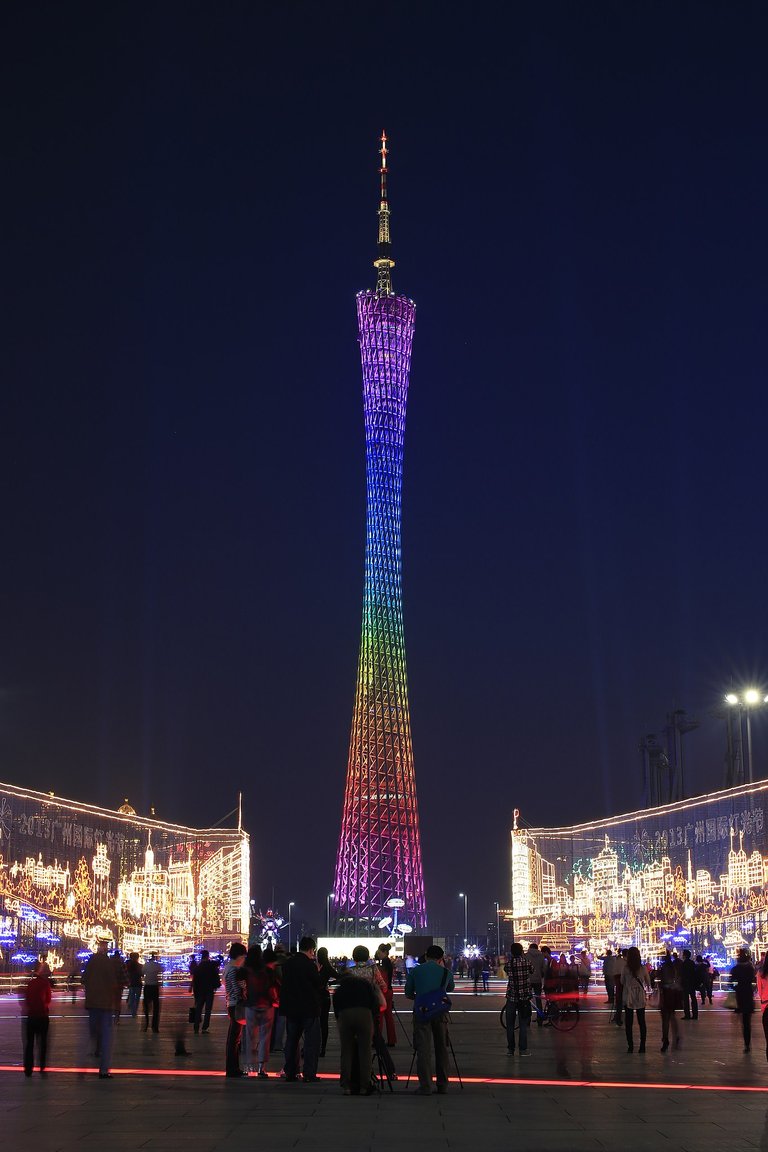 Photo Credit: Zhangzhugang via Wikimedia Commons under GNU Free Documentation License)
The place remains a dream to re-visit and enjoy its facilities when given the chance. Hopefully it will happen sooner :)
Thank you and a wonderful weekend everyone!
---
All photos are my own except the last one.
---
---