I was suspended back then in high school.
Great buddies,
Always consistent and committed to this noble course I give it to hive learners community especially the team responsible for this weekly contest.
It's Monday and week 13 of the first edition contest. When I saw the topic for this week, I started reflecting on the unforgiving experience I had in my high school days.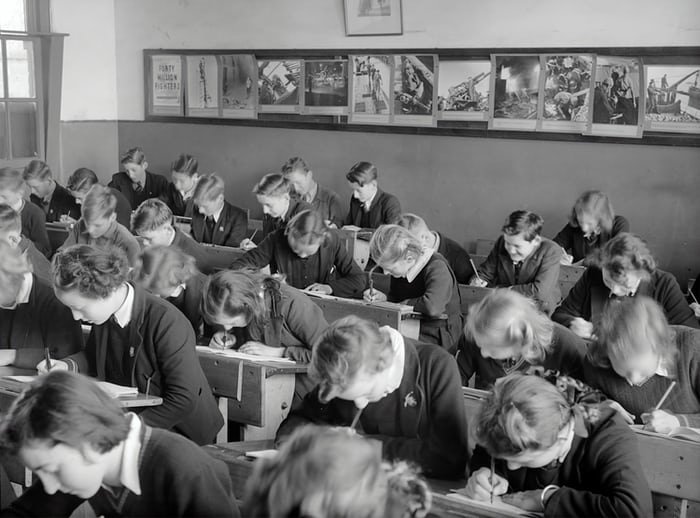 Source
I was among the most committed set of students during high school. In fact I was an excellent student in my class with the record of first position throughout from Junior Secondary school. I opted for science in senior class hence no position given rather promotion was strictly via average.
Most of the performing students in other classes also joined us in the science class which makes it very competitive for some of us to survive however we did marvelously well.
The time came for appointment of prefects that will help to oversee the students affair of the school while we were in SS2. I knew deep within my heart that I will be selected because of my performance. Behold my name was shortlisted amongst candidates for screening.
Hmmm after the screening I was called at the assembly ground as the library prefect everyone was excited and rejoiced with me. I assumed my responsibility immediately.
I can't tell say what came over me later, I found my self helping the time keeper always to ring the bell. The school principal had been watching me after a couple of months, the day we will be inaugurated officially with our caps, the prefect list was restructured and few prefect were changed. Hmmm finally they announced me as the new time keeper I became so disturbed. I started asking myself questions why changing my position?
I couldn't hold my emotions, I quickly went and wrote letter to the school authority with some nasty statement that when the principal read it suddenly summoned me to his office.
He asked me who helped me to draft this letter? I said no one.
Kash!!! The principal send me home asked me to bring my parent. When I came with my uncle, he refused to hear us. He gave me two weeks suspension. I started crying... What? Suspension? I started regretting why I wrote that letter.
This suspension was the greatest shock of my life. I could not eat. In fact my weight reduced drastically.
Within those two weeks, I had to go and apologize to all the staff at their residence one after the other. Even the principal, I went and kneeled at his house and pleaded for forgiveness.
When my suspension was over, the principal came to the assembly and said whether I like it or not, I must continue as time keeper. I was welcomed back to school. My friends were so happy that I'm back.
I learnt never to despise privileges and avoid peer pressure.
Is not good to be suspended in the school during exams for two weeks.
My academic performance was affected but God helped me to be prompted to the next class.
Thanks for reading my post.
@fasacity
---
---