Free things definately got me in trouble.
Good morning, good people of hive learners. According to the contest announcement: Have you ever been terrified before? Are you truly scared for your life? How did it happen? How did you survive the situation?
There are two situations I had found myself like that. I almost peed my pants because I was terrified. The second time it happened, I have written about it here on Hive, so I will talk about the first time since I have hardly spoken about it.
This happened when I was still a little boy who didn't like spending the money given to him for transportation on actual transport but preferred looking for a free way to get to his destination. It was very early in the morning that Tuesday; my mom had already boiled my bathing water and prepared my food, so all I had to do was get ready for school and get going. I did everything I was meant to do. I put on my uniform, then joined my friends that have been waiting for me outside my house.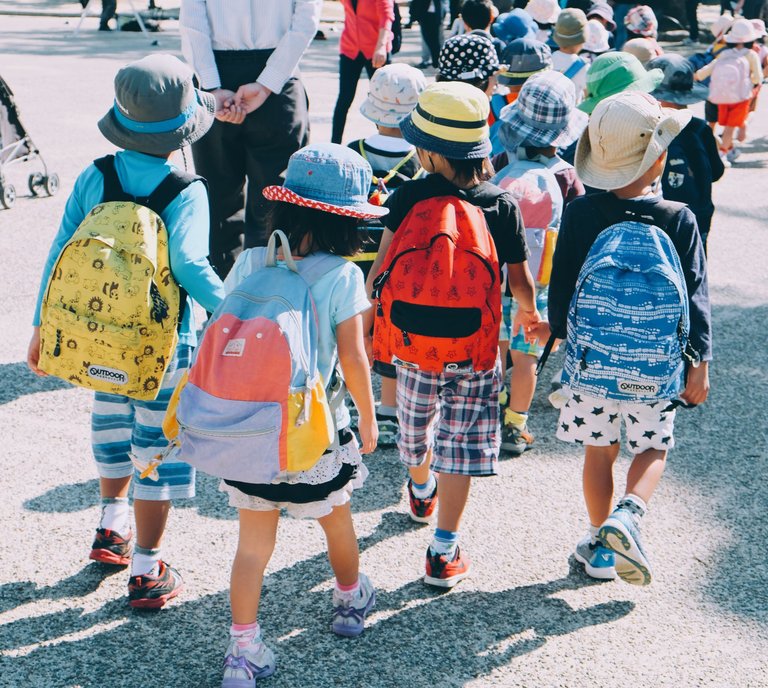 Image source
We walked to the bus stop instead of taking a tricycle to the bus stop. We don't care if we go to school late; as long as it earns us some extra bucks in our pocket, we were good. When we got to the bus stop, there were various buses that had stops that were going our way, but we refused to enter because we were going to be asked to pay. We spent 30 minutes waiting for a free ride, but it has yet to come.
The free ride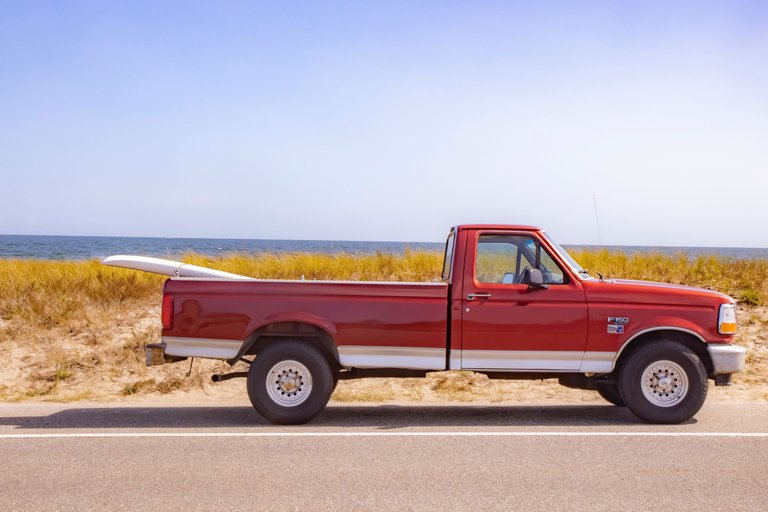 Image source
This free ride we have been waiting for is not a bus or a lorry that will contain all of us; it is first come, first served. The kind of car we have been waiting for is a pickup truck. If you search for the type of car, you will understand. Anytime the pickup car drives by and packs, we all run towards the truck and try to get on the back side. This isn't just done by young students; it was done by both adults who were going to work and looking for a free ride or any other person looking for the same thing.
Since I was unable to get a good position to sit, I was sitting on the back cover of the pickup car. I had to balance myself well so I wouldn't fall when the car was going at high speed. After I had managed to balance myself, the car began to move, and little by little, the speed increased. I was holding onto a friend that was in front of me; my other friends were left behind because they were unable to make it in on time.
After driving for 30 minutes at high speed, we were getting to my bus stop, the place I was to highlight, then heading towards my school. I was calling on the driver with my little, tiny voice, but the driver was in the car, and we were outside the car. I was screaming "stop stop" after the driver was going farther away from my highlighting bus stop. The wind was so strong because of the speed, which made it hard for the driver to hear me. Then a man told me to jump down when the car slowed down a bit since I was in the back.
I didn't want to go farther again, so I waited for the time when the car would slow down, and then the opportunity came. The car slowed down, and some grown up men were jumping down, and nothing was happening to them. I was scared, but I had to come down if I wanted to go to school on time. I wasn't even looking to see if there was another car coming behind us; my mind was focused on getting down. In a split second, I jumped down and landed on my two tiny legs. I immediately lost my balance and started rolling on the road. There was another car coming behind me at full speed.
The car was coming, and I was glad the driver saw me. As I was trying to stand up, the car diverted to the other side of the road, and there was just a little gap between me and the car. The wind from the car was enough to push me back, and I lost my balance again.
In those seconds, my life flashed before my eyes and I was terrified, I was bleeding. I was bleeding on my stomach and on my head. The pickup truck I jumped down from didn't even wait and was long gone when all this happened. I went to the other side of the road, entered a car, paid for it, and went home crying to my mom that I was hit by a car.
---
---