The day I was caught stealing: A laughable story
A good laugh maketh the heart to merry.
Words from me.
You might think I've not reached the stage to start saying wise quotes, but let me tell you, I was part of the wise men who visited Jesus at his birth😏😏. Yeah, you heard it right. Anywayys, that's not what I want to tell you about. What you're about to read is the story of how a wise boy was caught by his mother in the act of theft. ***
---
Growing up in a beautiful home where rules are set for everything we do, things like
You have to wake up at 5:30 a.m. for prayer.
You have to do your housework before eating.
You're not allowed to go into the parent room unless approval is given by our mother.
You're only allowed to be seen with one lady if you're a guy and one guy if you're a lady.
Damn, the rules were so strict that it felt like I was living in a jail or in North Korea, but this rule really shaped us. There was a rule my mom made that always got on my nerves, and this pertains to the food we eat.
Anytime she gave us food, she would give my dad two or three pieces of meat but put only one in mine. I always wonder why she does this, and I decided to ask.
"Mommy, why would you give Daddy two meats and give me just one?" She gave the shocking response that got me thinking.
"When you become a man, you would eat two meats"
So, I have to become a man before I'm entitled to two meats. I didn't argue and decided to grow up into a man who was going to eat two meats some day.
Years have passed, and yet I'm still getting one. Does this mean I'm not yet a man? Well, if she won't acknowledge my manliness, I will prove it to her by taking another piece of meat from the pot.
Actually, if I were man enough, I could have gone into the pot and taken another meat without being scared of what would ever come next, but the fear of my mother was the beginning of wisdom in my home, so I devised a plan that would successfully promote me into becoming a man.
After dinner, I would snick into the kitchen and take another piece of meat, then boom, "I'm a man."
That day, after dinner, I allowed everyone to go into their room, then I tiptoed back to the kitchen. I watched my 6 o'clock and 12 o'clock and saw the coast was clear before I proceed. I moved towards the pot of soup in the darkness. Thank God for my incredible sense of smell; I was able to pick up the pot of soup.
I held the cover and tried opening it at once so it would make a little sound, but it was hard because mommy covered it so well, I decided to make a little plate noise so it would look like it was a rat disturbing the kitchen. I did that and proceeded to open the pot little by little. Any time the sound got loud, I would stop for a few seconds and proceed again.
I have to succeed in this quest to get extra meat; if not, I would not become a man. I continued the process until the pot finally opened. I then deep-fry my hand into the pot of soup while the other hand holds onto the pot cover. I was searching for meat with my hand, and finally, the moment I was waiting for was there. I touched a big turkey in the pot. What a lucky day.
I started eating the turkey in the kitchen, and I was doing it so fast so I could get away from the crime scene on time. I was trying to break the turkey bone with my teeth when a bright light was pointed at my face. It was my mom, and the next thing she started doing was screaming "Ole Ole Ole," meaning "Thief thief thief."
My sisters ran to the sitting room, and light from all corners of the house began to go on. I wanted the ground to open up and show me whether I should just disappear. I couldn't go back in time because I was already caught. After they all found out that the one whom they had been screaming thief on was their beloved brother and son, My mom called the police on me, and I spent my remaining night in the cell.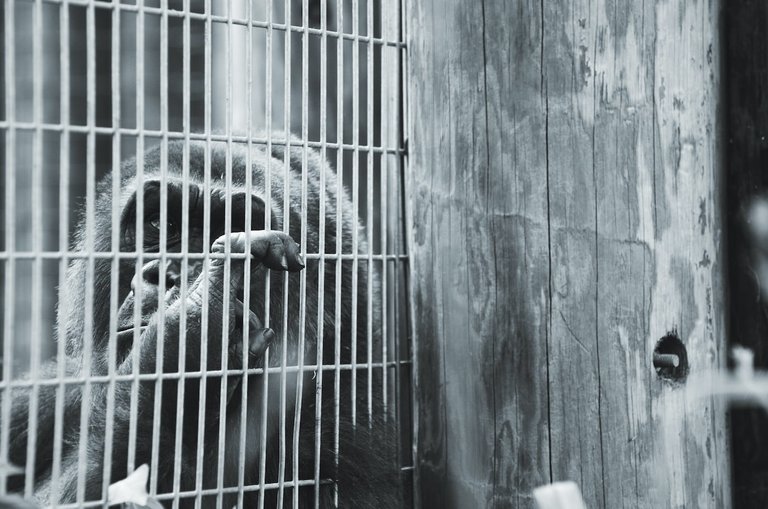 Oh, my dad wasn't home that day; if he were home, a thing wouldn't have happened to the only son back then? The End.
---
---