What sport do you like and vice versa. what are your thoughts
Sport has been one of the things that has united the people of the world more than anything. Sport is one of the links that link severe people from one context to another. Five different people from different nations and nationalities can support one player because they love it, not minding his religion, race, or family background. As long as the player is doing well and putting a smile on their face, they are good. Gender doesn't matter; what matters is everyone's happiness.
Image source. designed on canva
But in all this, not all the sports out there can put a smile on people's faces, and some people don't even understand the activities of sports. The sports I love watching include football, wrestling, boxing, UFC, car racing, Formula 1, basketball, and so on. That is not what I am here to talk about; I am here to talk about the sport I seem not to understand or like in any way, and there are two sports like that; they seem similar to each other, and they are cricket and baseball.
To date, I don't seem to understand how these two sports are played, no matter how many times I watch them. How do they count the score, or how did people get excited about it? You can mention 10 different popular sports, and I will mention 2 or more players, but I don't even know one from baseball or cricket.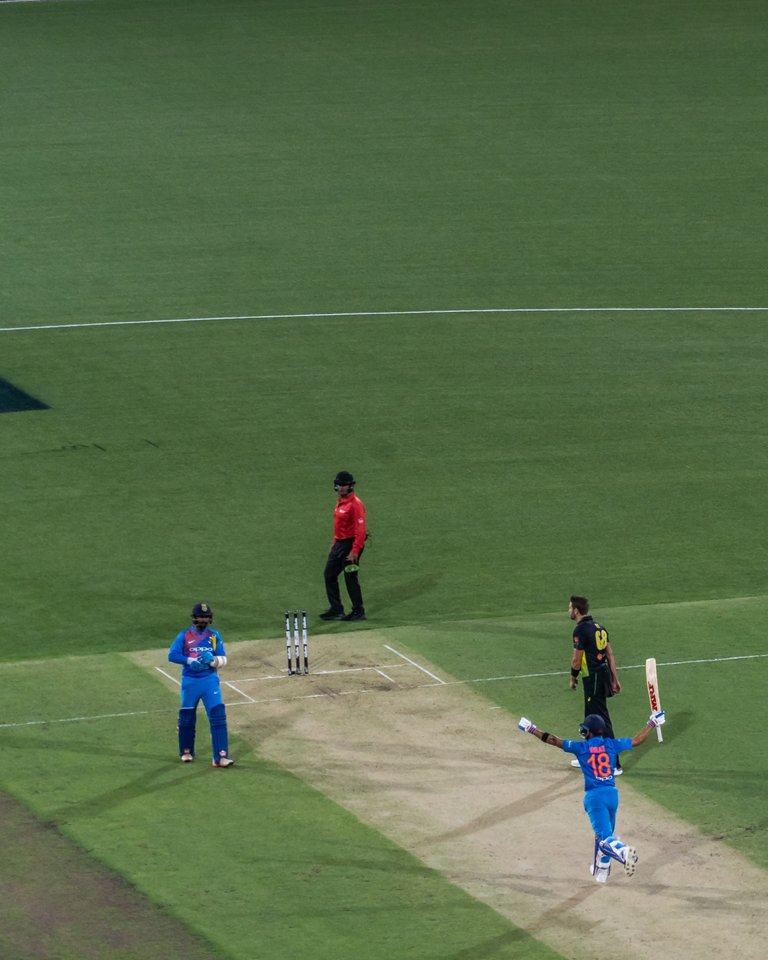 If you think it's because I haven't sat down to watch both sports, then you think wrongly. I have watched both of them, and the one I dislike the most is cricket. You throw a ball, and someone else hits it into the air or far away, and then some people start running around the pitch to catch it or so. The sport looks so boring to me. If I am taken to such a sport, I will just be looking at everything they are doing on the pitch, and nothing will excite me.
I guess it is also the same as throwing a baseball and getting it far away or so. Like, come on, who created those two sports? I guess that is why those sports aren't played in my country, and I doubt if we have ever participated in any of those sports.
I thought about it: is it the amount of ball you hit away that will determine the amount of score you have? The rules governing the sport of cricket are too much for people to follow, which is why only professionals who have studied the sport are allowed to play it.
Anyway, everything I said here is just my personal opinion. The same way I love a particular sport is also the same way another person seeing this post loves cricket or baseball. I dont mean to offend anyone with my post, it is based on personal opinion. Thanks for your understanding.
Thanks for taking the time to read, and do have a nice day.
---
---