Another daily quest completed!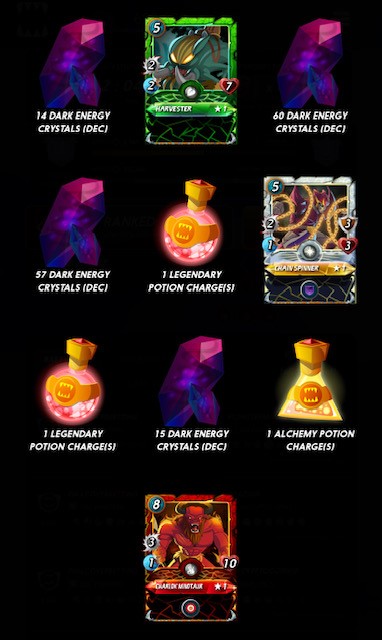 Another daily quest has been completed! It had to be battled out with The Fire summoner. So I did expect that it would take a while. But to my surprise it did go smoother than I did anticipate! 11 battles were needed.
Did earn 698 Dec while battling it out!
To bad the rewards were just like the past month, below par. Only 3 cards. Good for a value of around $0.68. Hey better than nothing.
Only 8 ranking points were won, still decent in Diamond III. Let's see if I play some more games today if I can get closer to Diamond II!
Cheers,
Peter
---
---