Bronze TOP BATTLES studies #11 + Delegation + Giveaway

Watching great players
If you want to make the most out of your Splinterlands collection, you have to play it yourself and win! That's what's going to make the most bang for your buck. But if you want to win, you have to study the game, otherwise you'll do nothing but waste your time, all while not earning as much as you could.
That's what we're doing in Bronze TOP BATTLES Studies: we analyze three battles from the highest MMR players, learn their strategies and try improving upon them. That's how we're going to become great players that make more money. We begin after our giveaways!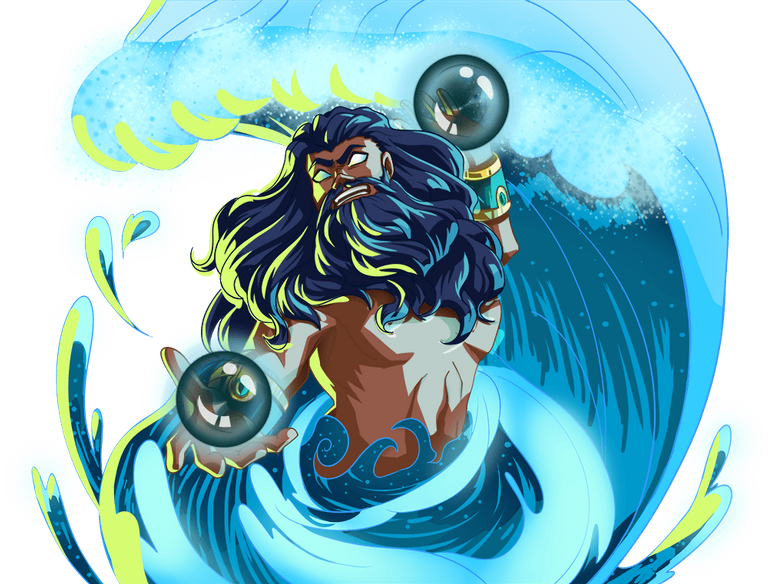 Djinn Oshannus delegation
The most upvoted comment by value in this post wins a regular foil Djinn Oshannus for the rest of the season! This is only valid until my next post is up, so participate as soon as possible.
Random common card giveaway
Additionally, a random comment is awarded a common card, which is sent to your account before my next post is created. This is only valid until my next post is up, so participate as soon as possible.
Winners from my last post
Thank you for participating and I hope you join again!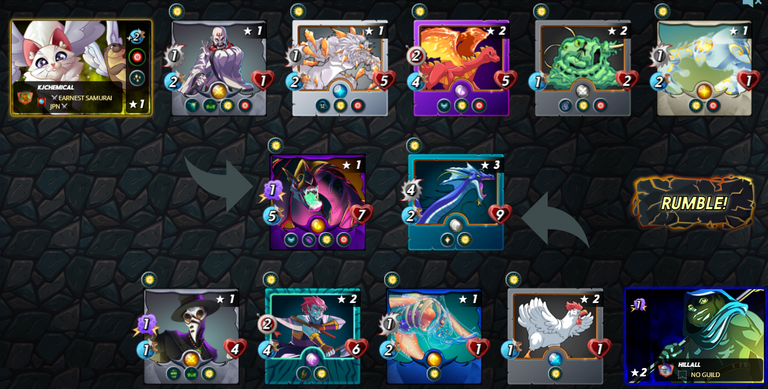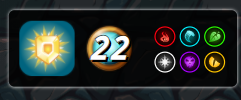 In this match up, we see a Sea Monster protected from harmful magic attacks due to Bortus' magic debuff. He shouldn't have a problem if magic was everything his enemies would use. However, he was up against physical damage - but still survives.
Sea Dragon sustains itself for 3 health every round, but @kjchemical only deals 2 damage per round. If only Venator Kinjo were replaced by something else, victory would be assured.
I don't know what went on here. Maybe @kjchemical thought camouflage would automatically make Venator Kinjo attack from afar?
In case anyone is wondering, Venator Kinjo can only attack this way in matches where monsters are given opportunity or sneak attacks, or something like Melee Mayhem. No one should use him in a regular match as far as attacking is concerned.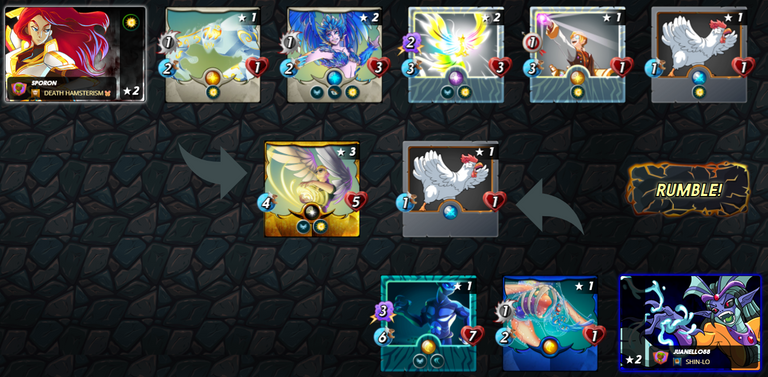 Phantom of the Abyss is a really strong card for an Earthquake match as this battle proves, but it still resulted in sorrowful defeat. @sporon's decision to use Lorna Shine proved to be the decisive factor, as Phantom of the Abyss required an extra hit to kill every single monster.
It was a very close call! Or was it? @sporon wasn't supported by even an an ounce of luck, as Celestial Harpy missed all of her attacks. This was a clean win for the Life Splinter user!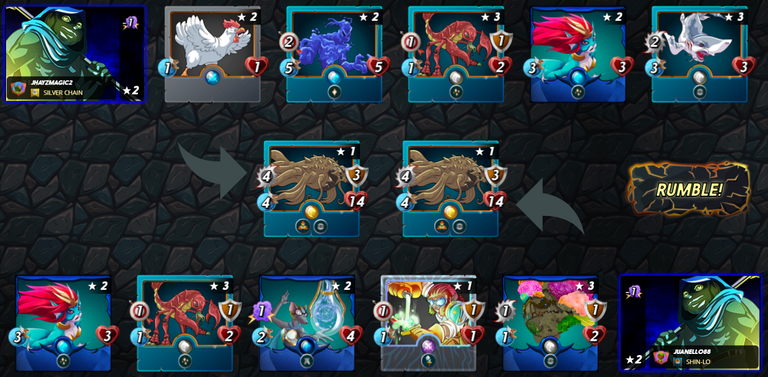 I thought this battle would be amazing, because it ended up in a draw despite both players using very different teams. But upon watching it, I was quite disappointed. There's a lesson to be learned, though!
Unfortunately for both players, their Krakens would heal up infinetely. Nothing happened for the entire match except Krakens getting damaged followed by Krakens getting restored.
There's a way one side could have won, however! If a player had used a Triage ability monster, Spirit Hoarder, it would have healed a healer, outsustaining the other team's healer. One Kraken would be left standing with a little bit more health as the victor.

Image sources: https://splinterlands.com/ and https://ecency.com/post/@nane-qts/free-splinterlands-graphic-resources-20
---
---