Rising Star #48 + CARD GIVEAWAY
Start playing the Rising Star crypto idle game now!
---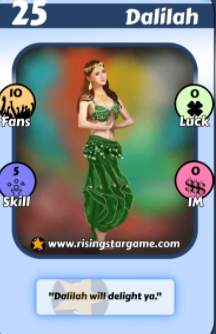 A few words
You know what I like about Rising Stars? Sure, it's a crypto game, but it's also a community. Its members invariably support each other somehow, not just financially, but as part of Hive. You can see big Hive names on Rising Star cards and it makes you feel like you're part of something. It's cozy. We're not just playing a game, we're in this together. Eh, I guess I'm sort of emotional today. ;~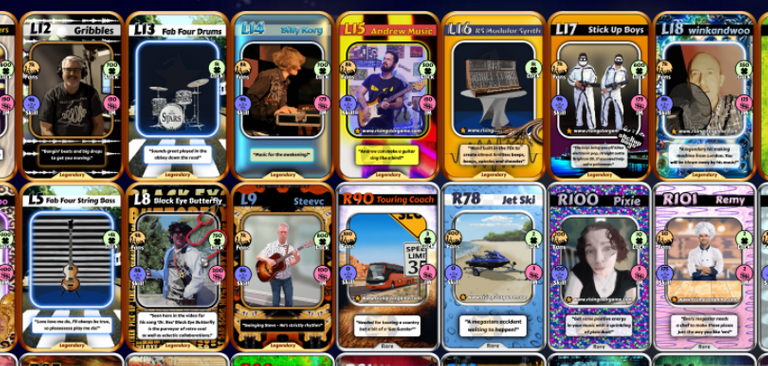 Reporting for duty
I am a Rising Star millionaire, holding 1 million starbits at level 50. This enables the STARBITS Millionaire quest once a day, which earns me 10k starbits every time for 65% energy. Starbits earned this way are spent buying packs. One card is given away every single day.
Level: 52
Fans: 15186
Luck: 3107
Skill: 38619
IM: 187
Giveaway goal: Make giveaways for Dalilah. 4/11
---
Leave a comment if you want to join this giveaway, for the card in this post's image!
---
---