Intarsia Sock Update
The intarsia sock is growing.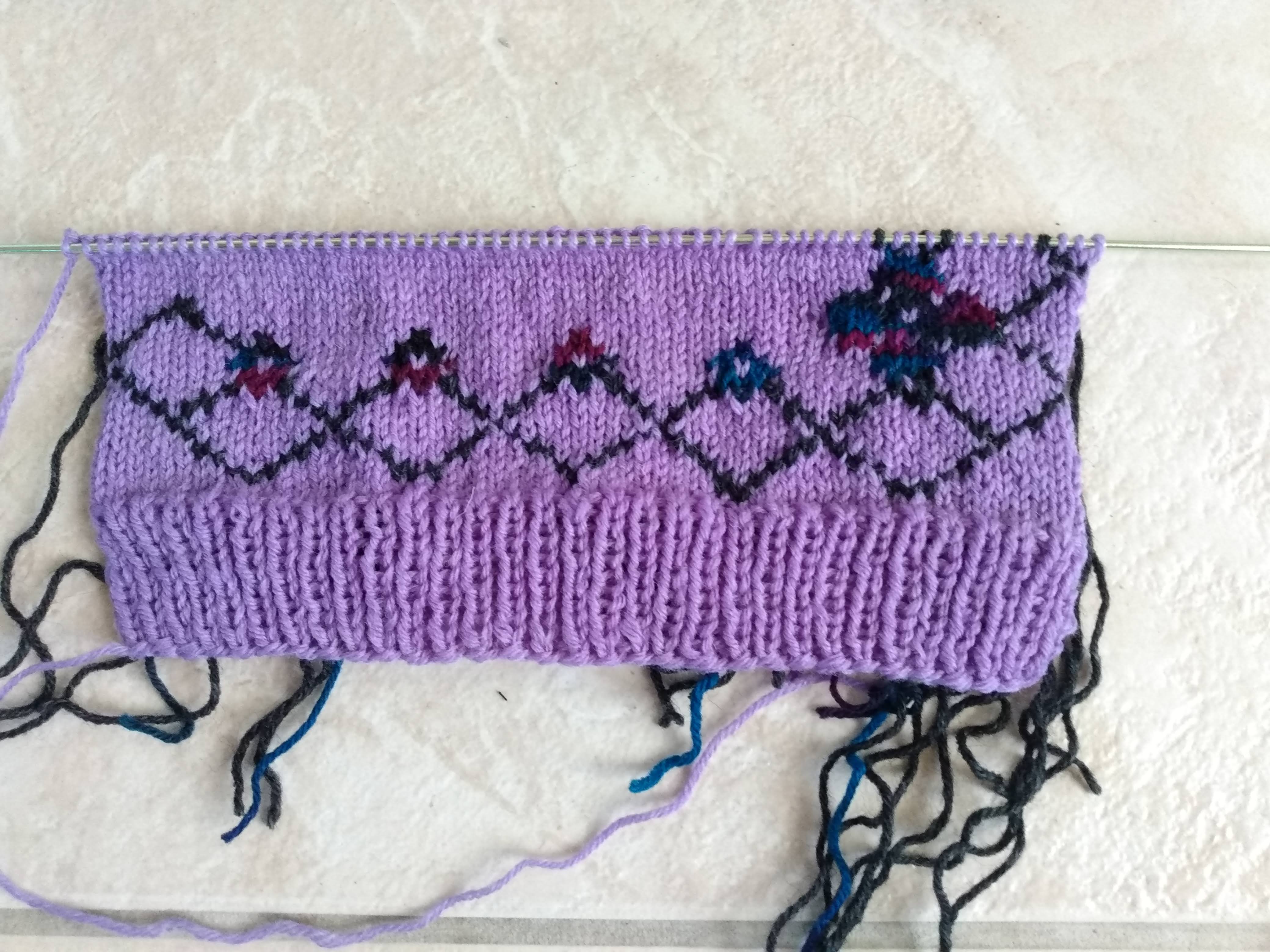 I may regret using a multicolored yarn for the flowers, but I may like them--not sure yet. I do like the black diagonals on the lavender background. I think the flowers will look better after blocking.
In other news, I made more seed stitch dish towels: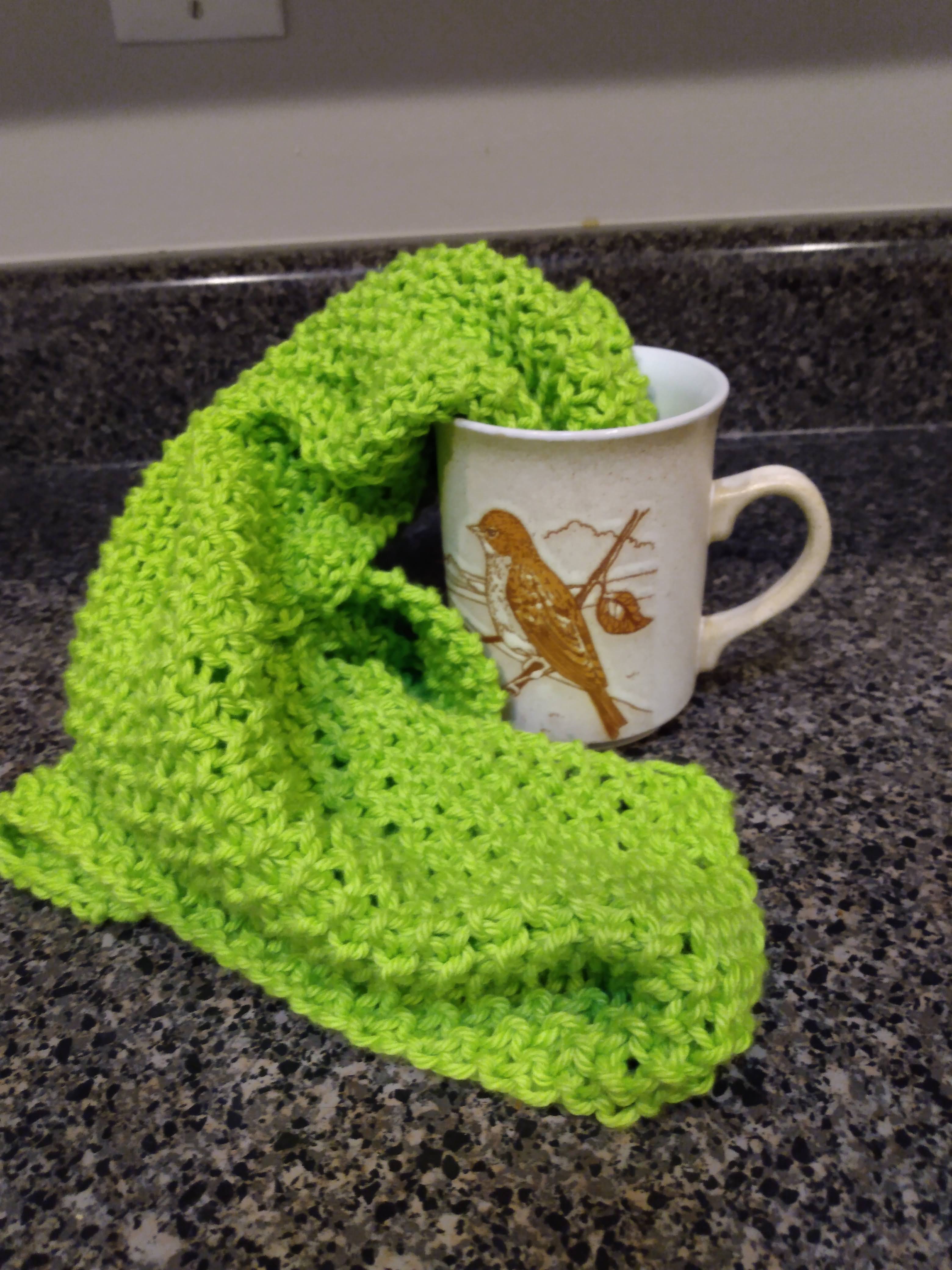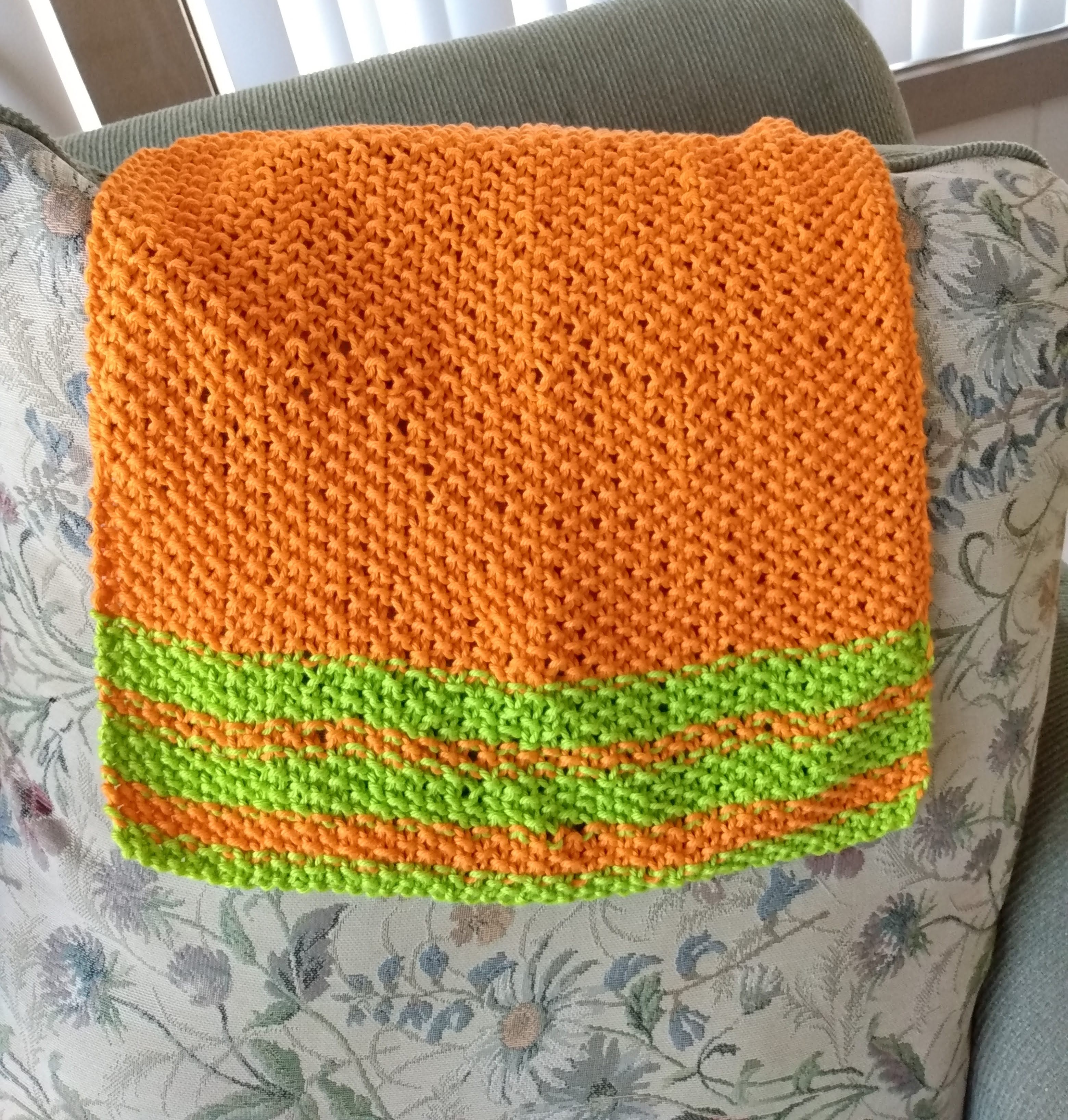 I might end up keeping the towels instead of selling them, since I am using lots of kitchen towels during canning season.
---
---