New Life for Old Leggings

My comfy black leggings (every 21st century woman has these now, even old women like me) got a hole in the knee. Instead of mending the hole, I decided to transform these leggings into a copy of another favorite of mine. I have a pair of lycra bike shorts with a side pocket that perfectly fits my phone. When I wear a shorter dress that has no pockets, I wear those shorts under the skirt to give me a place for my phone.
First step was to cut off the legs just above the knee and hem them. One of the legs was fashioned into a pocket, cut to size and hemmed on three sides (the hem of the leg became the hemmed top if the pocket.) The pocket is centered over the right side seam because I am right-handed.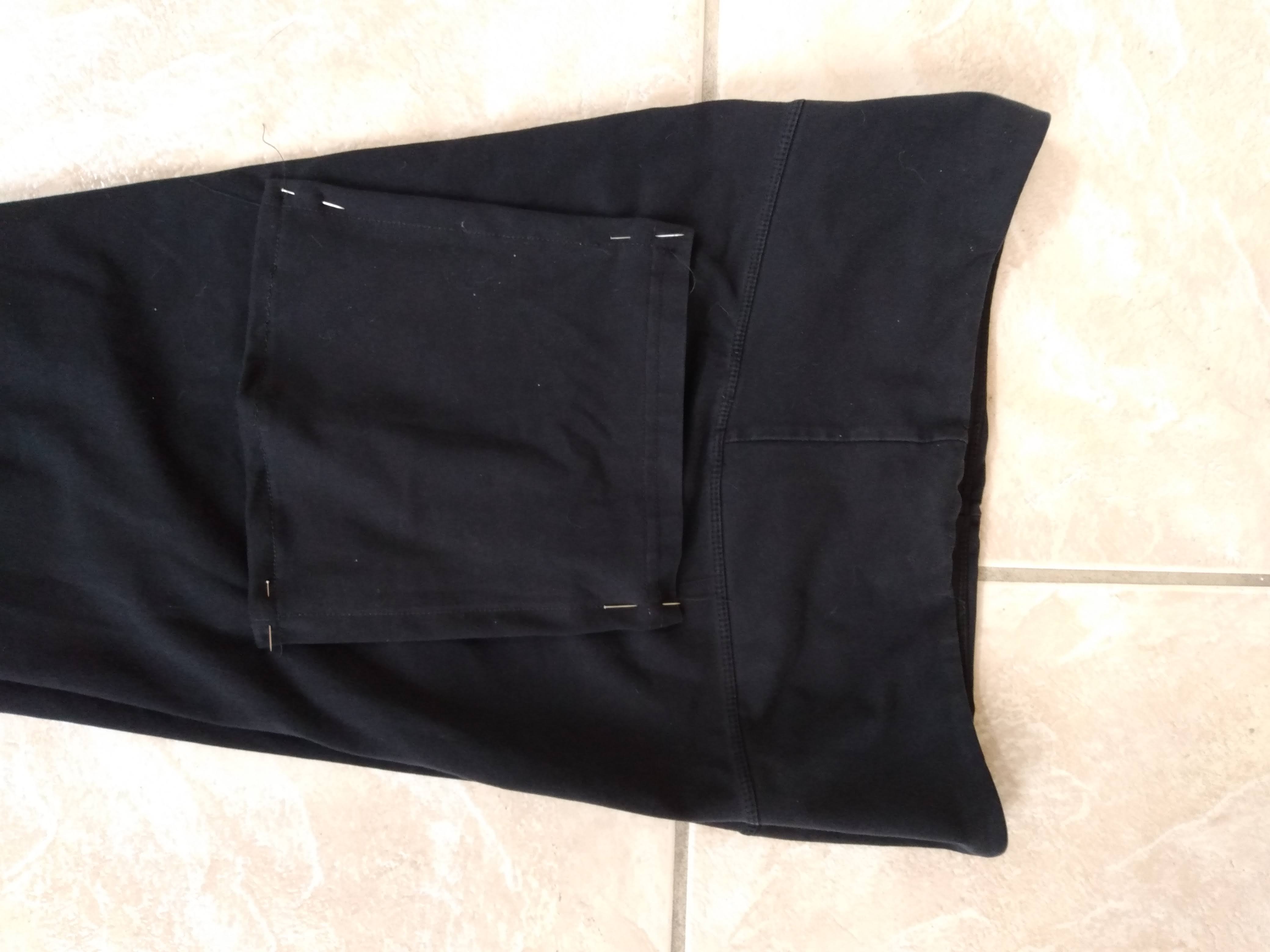 I am pleased with the results. These shorts have less lycra spandex, so they don't fit as closely as my original shorts, but these will fulfill the same function. I saved the unused leg bottom in case I want a second pocket or need to patch something black and stretchy. No waste. I fought inflation by spending zero dollars on my "new" shorts.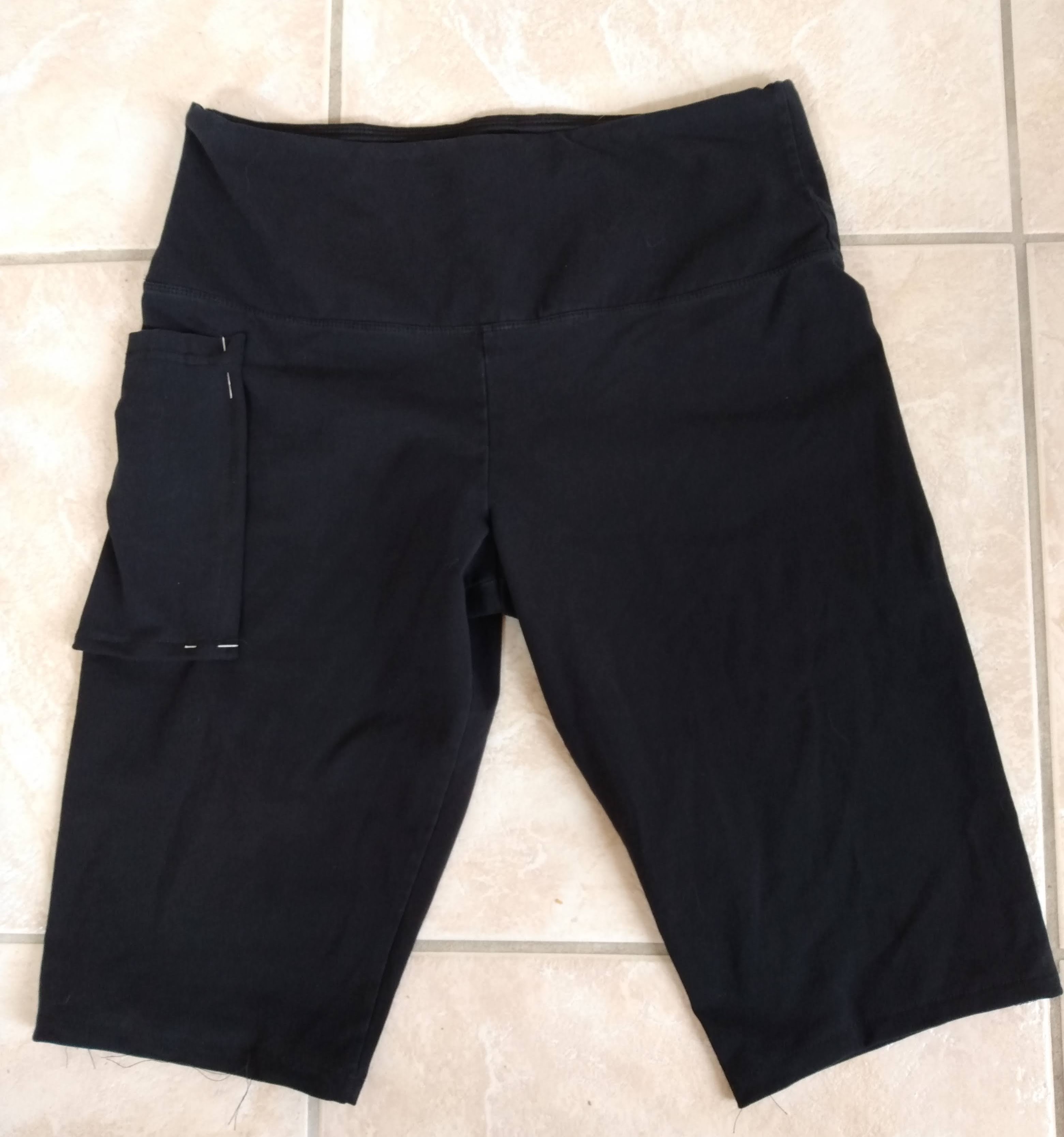 ---
---