WIP Finished Kilt Hose
Drumroll, please.....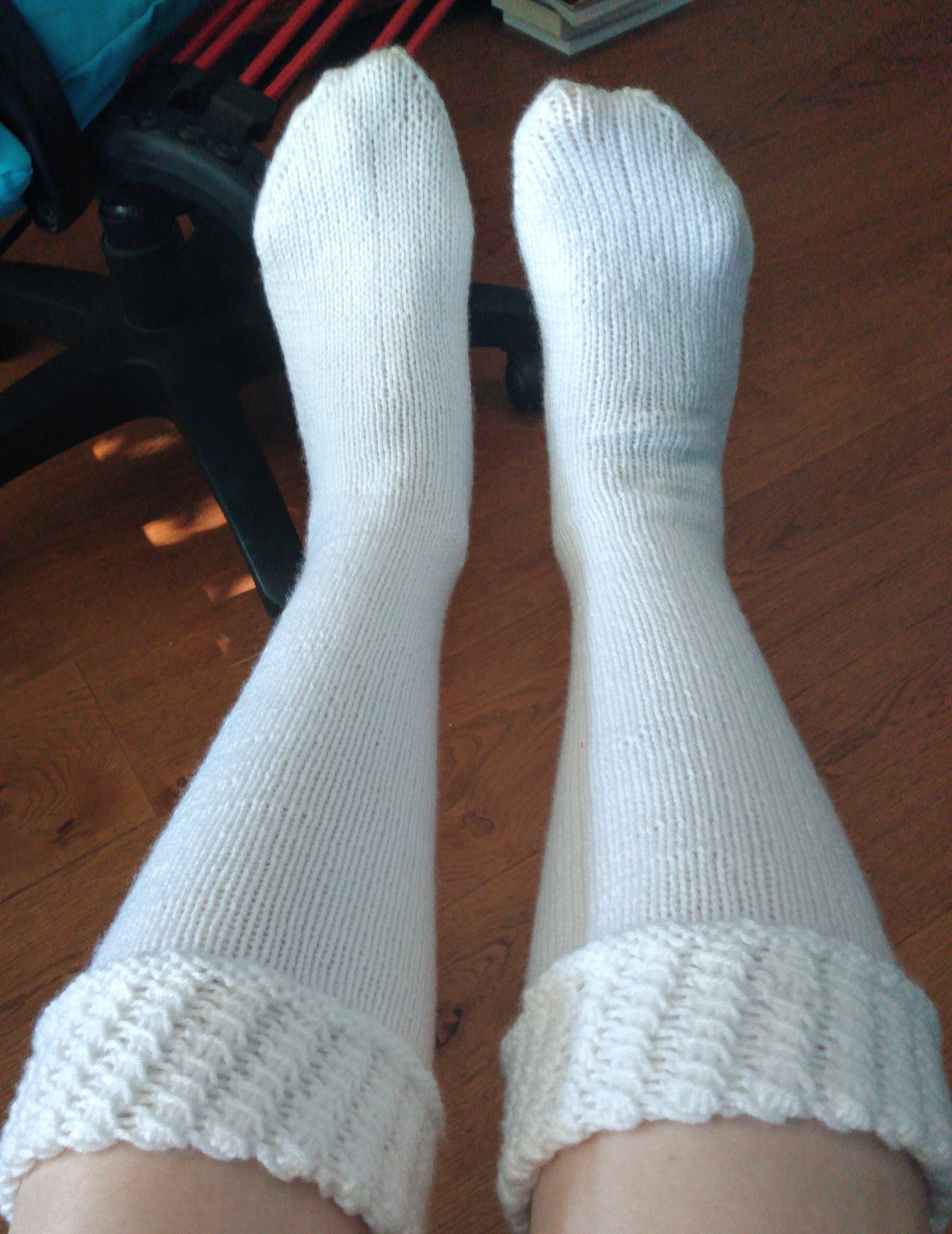 All done by hand on double-pointed needles. I am feeling accomplished. Now I need to type up my handwritten notes into a pattern I can follow again and again.
Now, some close-ups. First, the back "seam" with decreases made to coordinate with the ploughed furrow pattern in the cuff: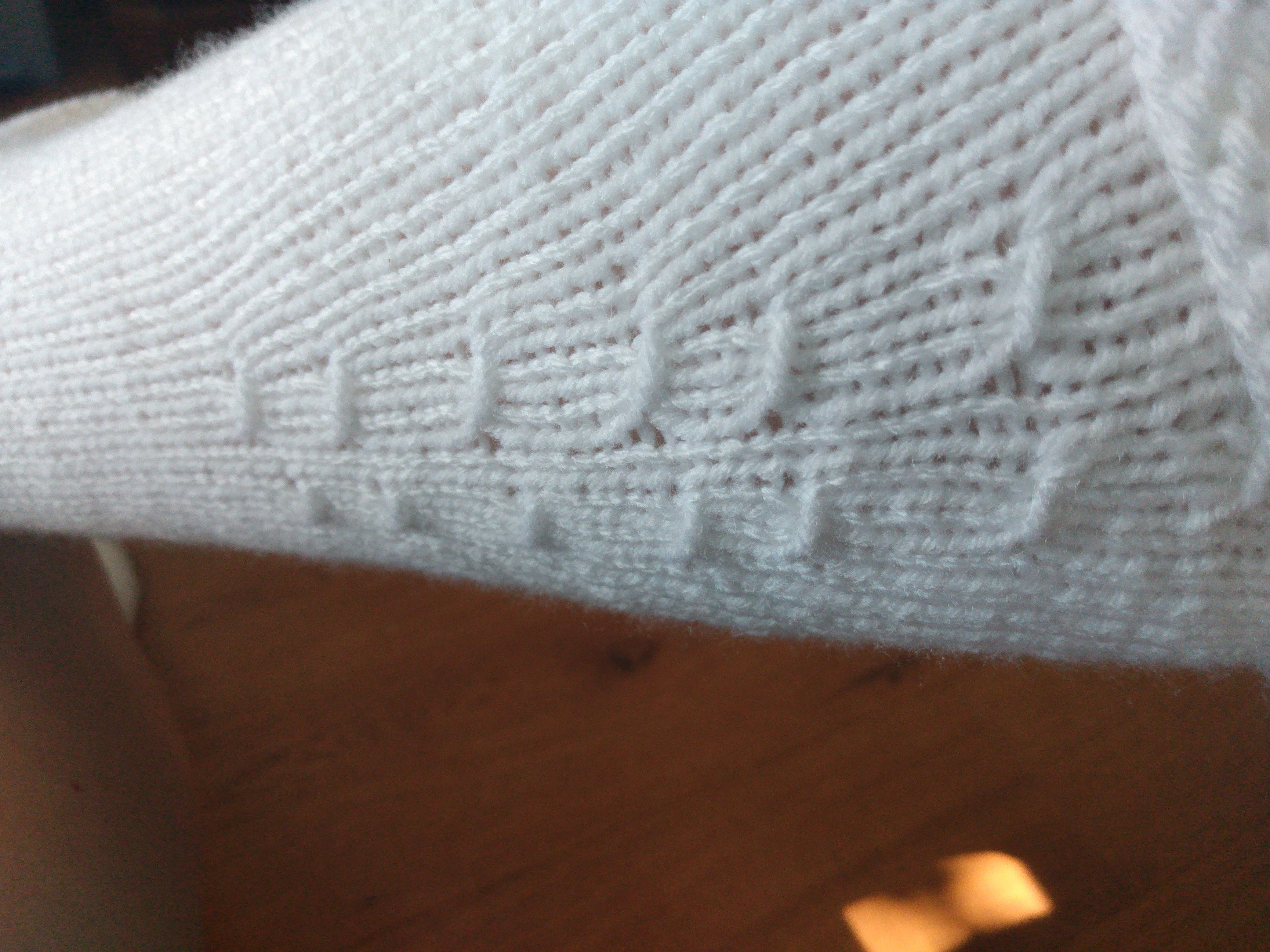 And the ribbed garter portion of the sock that lies hidden under the turned-down cuff: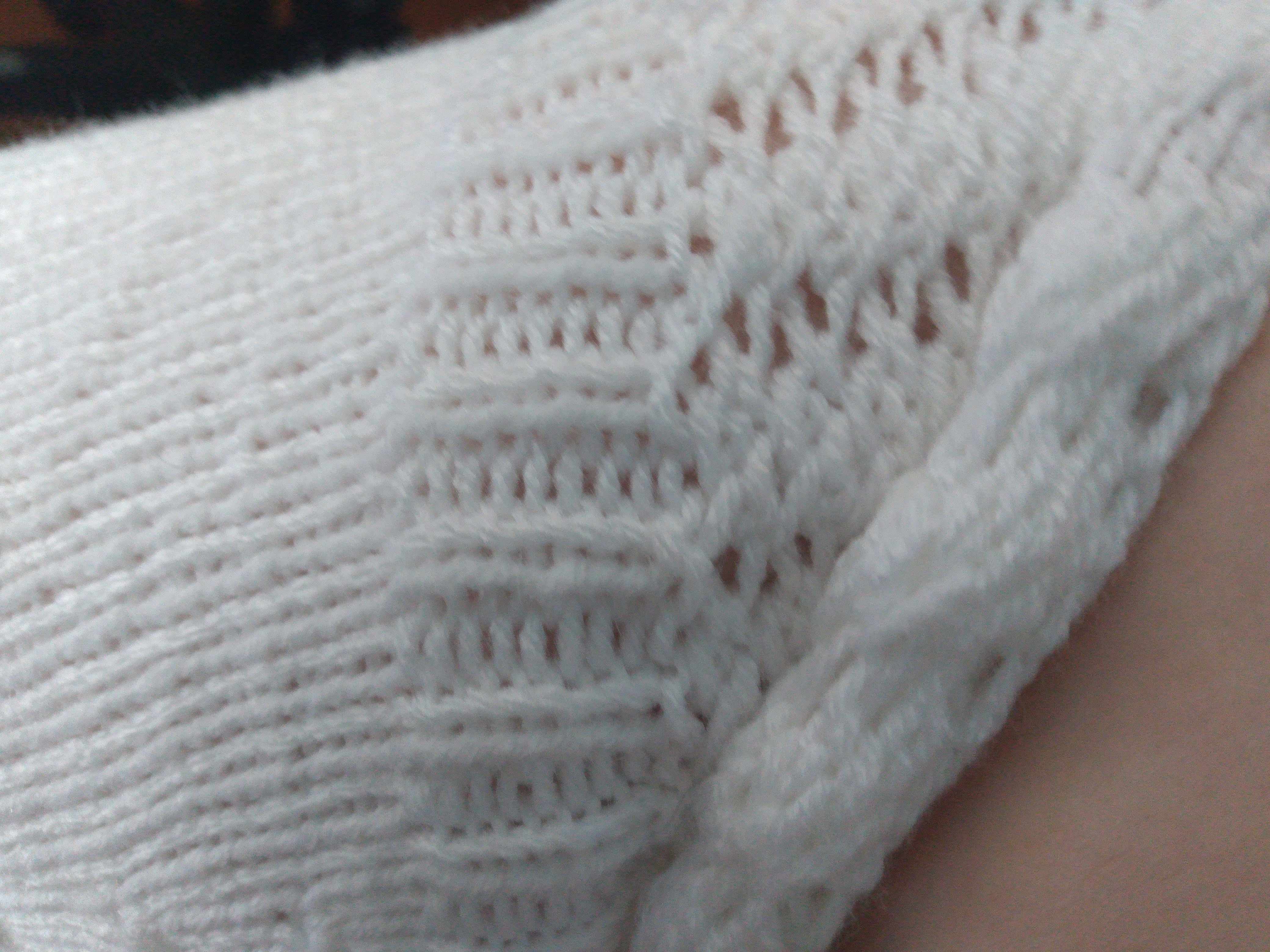 Socks are made in I Love This Yarn sport yarn from Hobby Lobby, 100% acrylic.
---
---