Working from Home
There are advantages and disadvantages when your home is also your office.
Advantages: companion animal, convenient kitchen access, no commuting time.
Disadvantages: animal obstructs keyboard, weight gain from ready access to kitchen.
I am solving the weight gain by having my office upstairs now--must exercise to reach the food. I don't think there is a solution to the cat, though.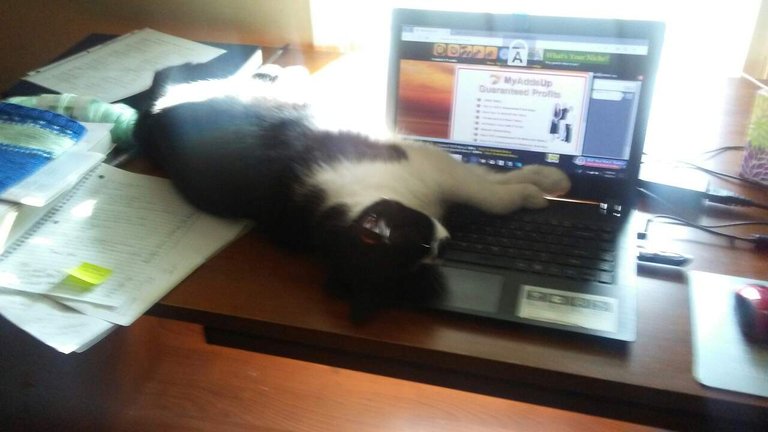 Posted using Partiko Android
---
---