BEWARE! Scammer Using LEO Finance As Bait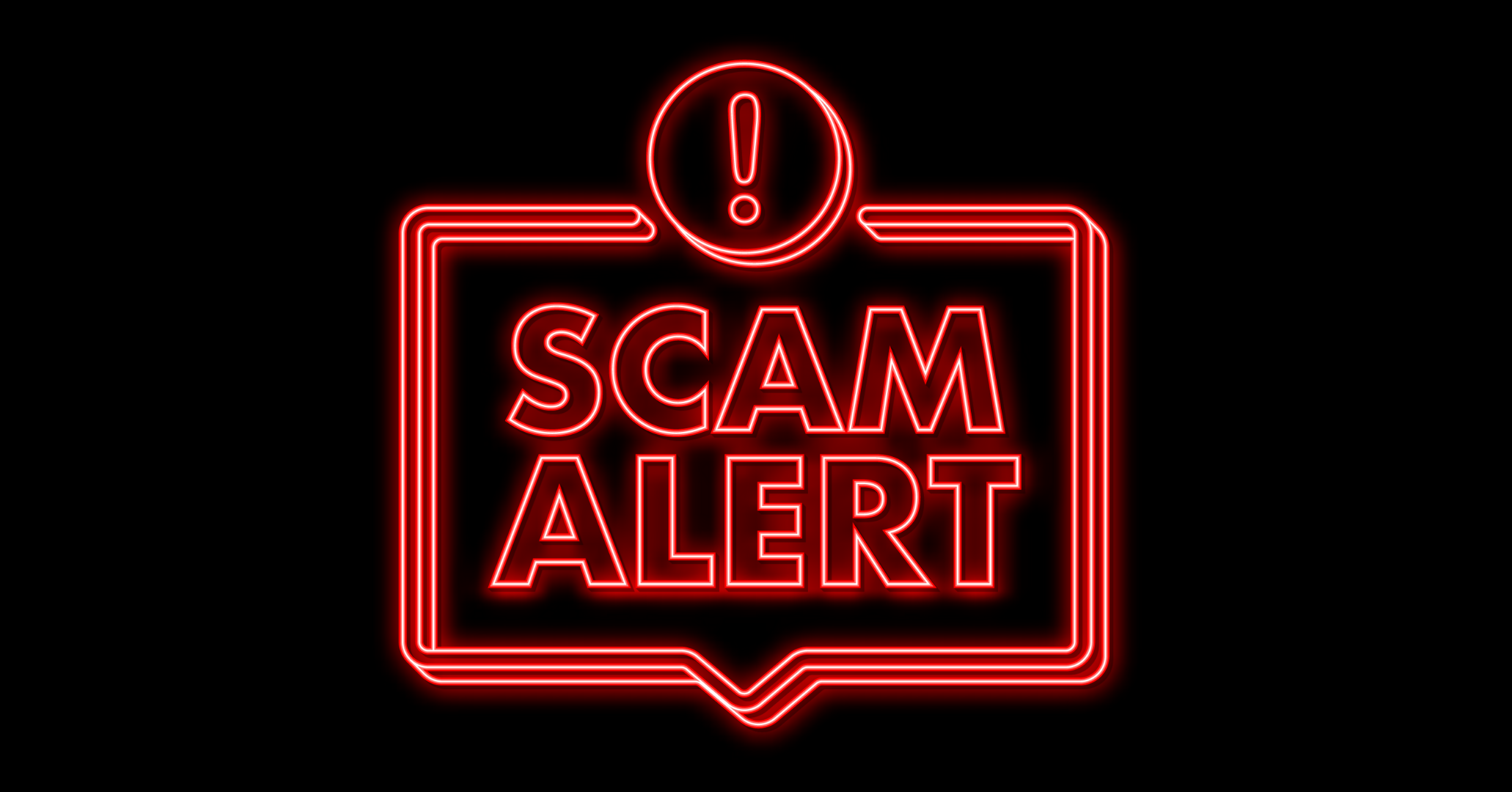 ---
Witness Voting Scam
You must have seen this comment popping up everywhere on the LEO Finance & HIVE. As much as we want to earn free LEO and HIVE for voting witnesses, don't fall for this trap. Nobody is giving you that amount of crypto for doing a simple thing we all should be doing for free as stakeholders on Hive Blockchain.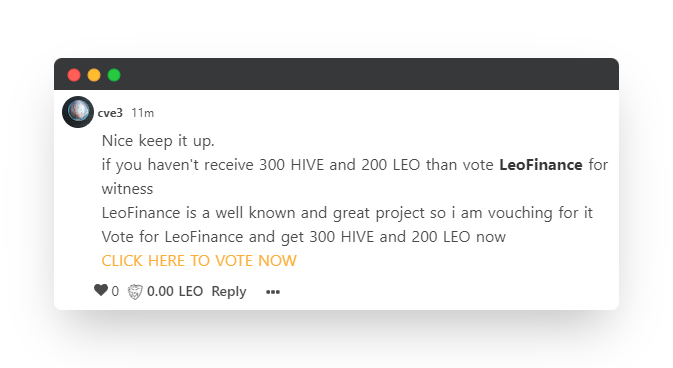 It's a scam. That link will probably take you away to a phishing website where they will ask you to enter your keys. DON'T CLICK THAT SHIT! Not your keys, not your crypto. They are clearly using Leo Finance as bait because it is one of the most successful and trusted communities on Hive. So innocent plebs might fall for it easily. Moreover, we are greedy hungry people with no control over our mouse clicks so it gets easier for the scammer to take advantage.
---
What Can You Do?
Do not click the link.
Downvote the comment
Mute @cve3
Educate others so that they don't get burned
Stay safe guys!
How To Spot An Obvious Scammer
After spending so much time online in the past decade, getting scammed several times, I have learned how to spot an obvious scammer:
They would offer your money bait that sounds too good to be true. In this case, they are offering $250 worth of crypto for voting Leo Finance Witness.
A scammer is generally a spammer. Did you notice how this account is posting the same comment on everyone's blogs? - https://hiveblocks.com/@cve3
Link that would screw your life if you click on it is generally hidden behind a misleading TEXT. If you right-click on the link, copy the link address, and paste it into your notepad
If you don't know them personally, most probably they are a scammer
By using LEO Finance as bait, they are playing with emotions. A lot of peeps including me love this community and do anything to support it.
Most scammers are poor copywriters. They would make grammatical mistakes! Check that comment again and you will find like 3-4 of them. Native speakers might find more.
Vote For Leo Finance & Earn Upvotes
Sorry, you are not going to earn 300 HIVE & 200 LEO today. 😂 But you can earn my penny upvotes for voting LEO Finance as a witness. Just vote for them and post the screenshot in the comment section below. Here's the link (NO SCAM 😂): https://peakd.com/witnesses
---

https://leofinance.io/@finguru

https://twitter.com/finguru6

finguru#4062
---

Not financial advice. For infotainment purposes only.
Posted Using LeoFinance Beta
---
---