Bitcoin Beach - A Village in El Salvador With Real 'bitcoin' Uses In Daily Life

Long before El Salvador adopted bitcoin as a legal tender, there was a place inside the country that adopted bitcoin as their money. It's called El Zonte, one of the favorite yet underrated beach towns with a local population of 3000 people. Also known as surfer paradise, but it struggled in 2020 due to Covid restrictions. This did not stop them though, as they happily embraced the crypto economy.
For the longest of time, many people claimed that you cannot use bitcoin to purchase stuff. In El Zonte, some 500 fishing & farming families are currently using bitcoin to buy groceries, coffee and even getting salaries paid in crypto.
Since the legislation passed, all businesses in the country are now required to accept 'bitcoin' as a payment method except for those which cannot afford the tech just yet. In the next few months, we might witness growth in the number of individuals and businesses onboarding crypto. Their population is close to 6 million right now so you can do the math.
There will be a time soon when you do not have to sell your crypto at all. Just use it as a currency to pay and get the stuff you want. It's that simple! The world is heading in that direction.
---
Story of Bitcoin Beach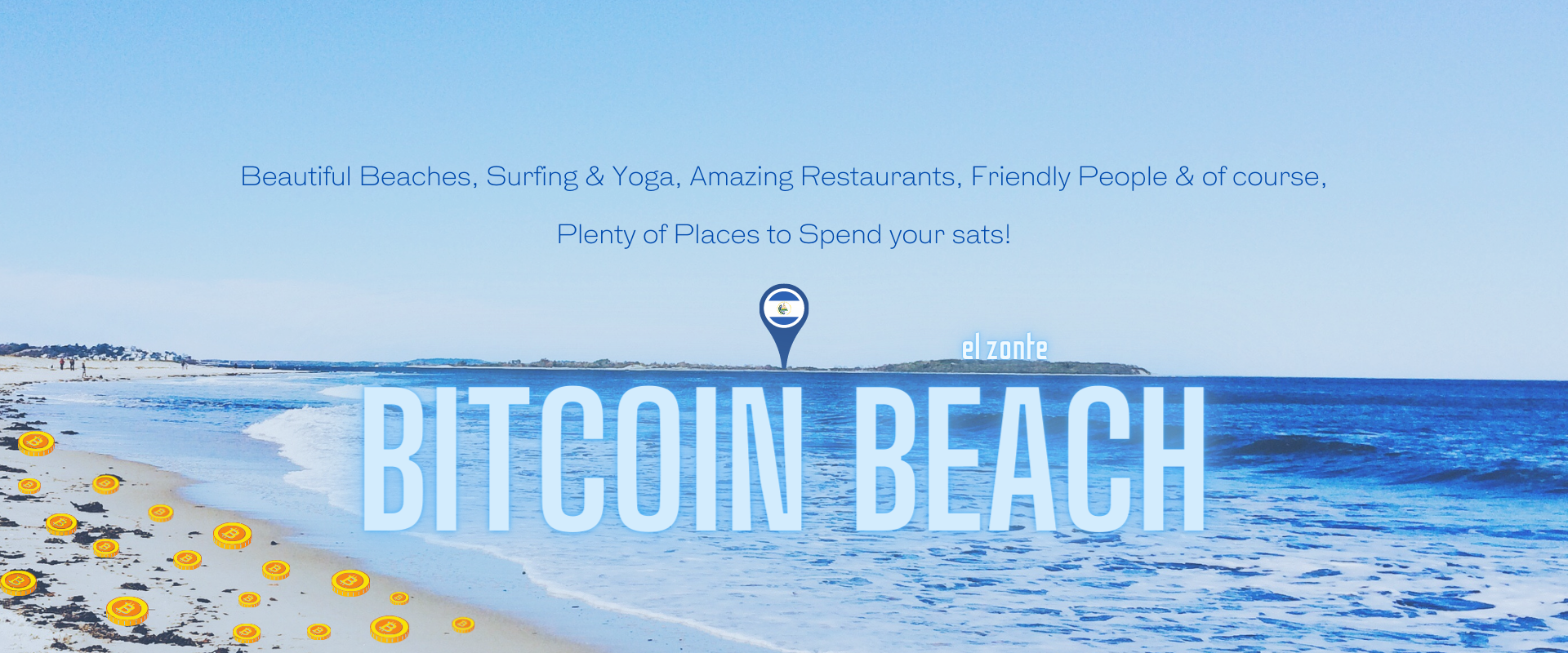 Bitcoin Beach is a local initiative managed by the members of the town. It is actively supported by a US-based non-profit organization called Mission Sake and other NGOs. All bitcoin donations are used to launch its campaigns. It also pays a stipend to the people who participate and drive those campaigns.
In 2019, an anonymous, early bitcoin adopter gave a multi-year six-figure donation to El Zonte which set the foundation of Bitcoin Beach and Crypto economy in El Zonte. Since then they have helped more than 600 users, aided 500 families, 15 businesses, and gave multiple donations through its ongoing initiatives.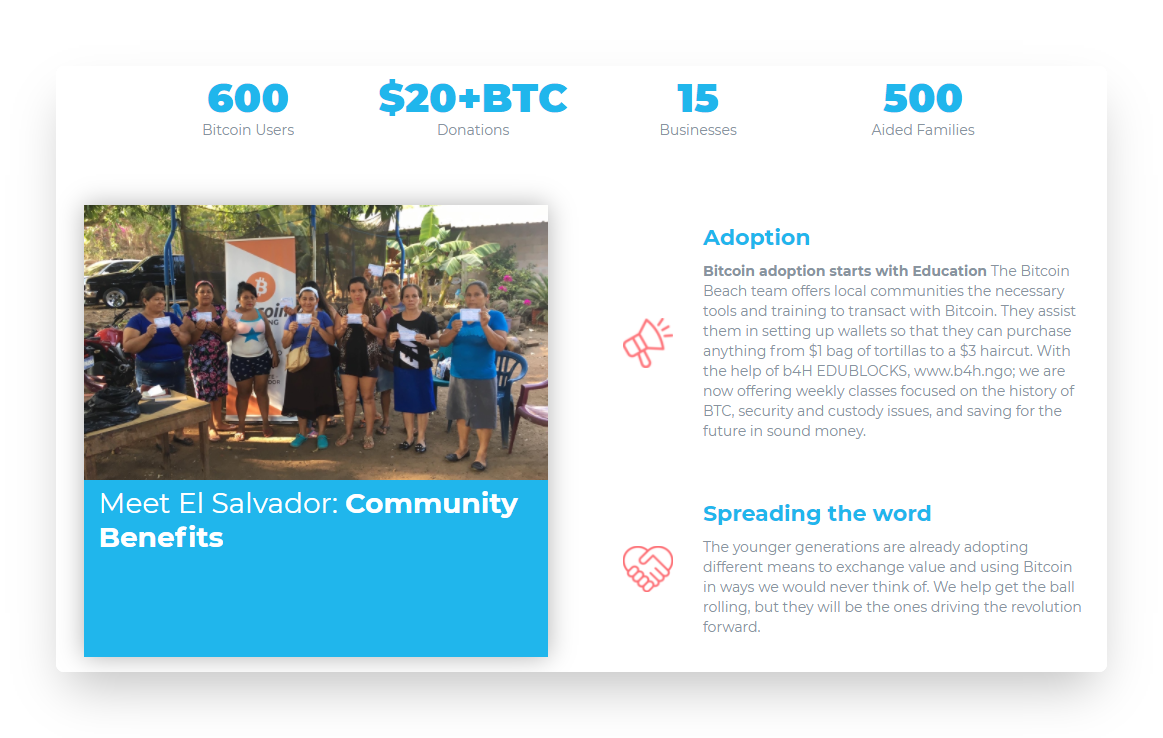 Source: https://www.bitcoinbeach.com/
Bitcoin Beach Initiatives
They provide tools and services to individuals and businesses to create their wallets. Also the training about how to transact with Bitcoin over lightning Network. They enable people to buy coffee or a bag of chips from crypto.

They are utilizing youth power to drive crypto adoption. That's why you are going to notice many students in their team. It makes sense because young people tend to be tech-savvy. This is a great way to empower the bitcoin economy in the country. They also run environmental campaigns like cleaning the local beaches and rivers which is great for the growth of the community.

Their stipend programs help school & university students, the elderly, the poor, and even the workers. Everyone gets paid in BTC. Even during the pandemic, they have paid a stipend to families who couldn't work due to restrictions.

To empower local businesses Bitcoin Beach has helped them with training on how to accept crypto payments and what are the pros and cons of using this open and free monetary system.
The Future
---
They are aiming to create a series of Bitcoin Beach villages powered by crypto and promote bitcoin-driven tourism. It can attract crypto and blockchain enthusiasts to work or permanently shift to the country. I think it is a very smart experiment and we need more of such initiatives all over the world. Creating an open & free ecosystem for technology and innovation will develop a region financially and socially. I believe El Salvador is going to a hotspot for opportunities and more countries would follow.
Please let me know your thoughts in the comments. Do you want to have a Bitcoin Beach in your local area?

https://leofinance.io/@finguru

https://twitter.com/finguru6

finguru#4062
---

Not financial advice. For infotainment purposes only. Main tagline taken from bitcoinbeach.com
Posted Using LeoFinance Beta
---
---