Content Creators Are The Real Cash Creators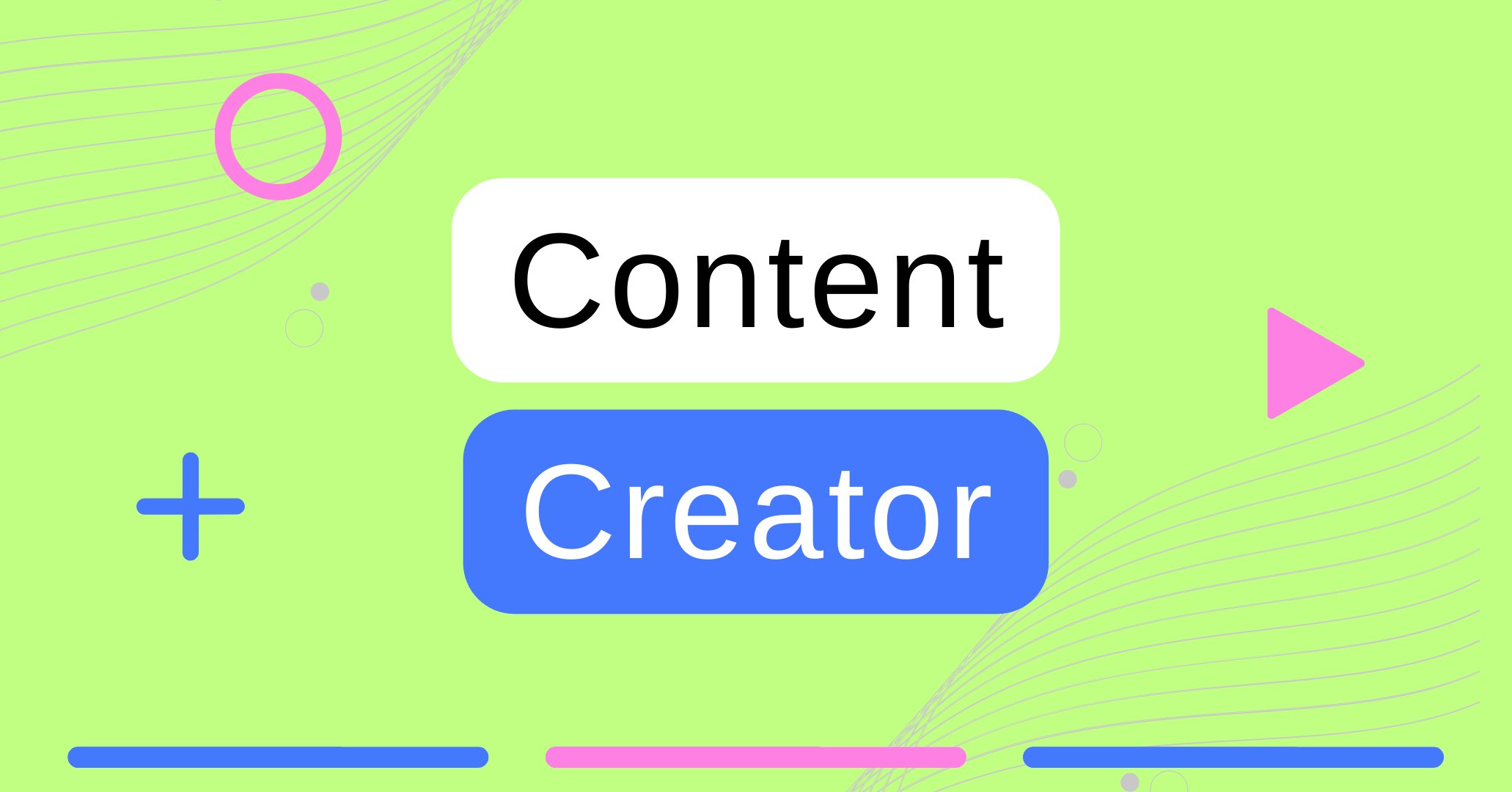 ---
Corporate brands are taking over the world. But where does that leave content creators? The answer is simple: Content creators rule the roost.
With more than 2.5 billion active users on YouTube alone and billions of dollars spent each year on influencer marketing campaigns, it's clear that content creators are making money hand over fist.
In fact, in just the last few years alone we've seen several massive companies go from zero to hero thanks to their connection with online personalities - and then become worth billions as a result!
Content Creators Are Cash Creating Machines
If you're a content creator, then you're in luck. You are the current king of the internet, and your reign is not limited to just one platform. All thanks to social media.
In fact, you are more likely than ever before to have multiple revenue streams that bring in good money. With Web3 social media changing the landscape, more people will evolve as creators who exchange value with each other in an open and free environment.
Creator Economy Has Been Around For A Long Time
The creator economy has been around for ages. It's not a new thing. The best example of this is the Renaissance when artists were creating amazing works of art and being paid handsomely for them. In fact, they were often treated with more respect than kings and queens.
So why do we still think it's so new? Because the Internet changed everything. Yes, you could be paid to create content before the internet—for example, if you were writing newspaper articles or books. But you would have done so without having an audience at all times in your pocket as you do now with social media channels such as Facebook or Twitter (or even LinkedIn).
The creator economy is here to stay because it gives us freedom and autonomy over our time spent online which was previously impossible due to limitations caused by technology!
Indie Creators Do Their Job Better Than Brands
You're a real human being with a story to tell. You know what you like and dislike, and you don't have to be coached on how to present it in an authentic way.
You probably don't want to be told how to do your job. You don't need instructions on how to be yourself - you already know how! And if anyone else tries to interfere with that, they can take their advice-giving self elsewhere because you're not having any of that nonsense.
That's the power creators possess and the creative freedom gives them an unfair advantage over brands.
Relatability Factor
People love content creators because they can relate to them.
Consumers want to know the real person behind the product, and content creators are more relatable than corporate brands. They are not afraid to show their real personalities, so consumers feel like they're getting an authentic experience with a real human being.
Content creators also tend to be highly entertaining, which makes them even more relatable.
Creator Economy Is A Multi-Billion Dollar Industry
The creator economy is growing fast and is expected to grow by $500 Billion by 2025. It's already worth more than the music industry and is on track to be worth a lot more than the movie industry by 2025.
Content creators are the real cash creators and they have been for a while now!
Should You Consider Becoming A Content Creator?
If you need to make money, you should consider becoming a content creator. You can make money in the creator economy - as a result of your skills and hard work, but also as a result of the unique value that only you have to offer.
Content creators are everywhere, creating things like books, music, artwork, articles, videos, courses, games, and what not! If you want people to pay for what they once did for free (and who doesn't?), then it's time for you to think about creating some content.
That might mean writing blog posts or making videos on YouTube. But it could also mean writing music or illustrating children's books; taking photos and selling them online; designing websites and selling hosting packages through them; building mobile apps that are downloaded by millions of users; making podcasts with millions of listeners...the list goes on!
Choose your suitable path and give it 6 months. Your life will change.
---
Follow: https://leofinance.io/@finguru
Twitter: https://twitter.com/finguru6
Discord: finguru#4062
---
Not financial advice. For infotainment purposes only.
Posted Using LeoFinance Beta
---
---