Don't Feel Sorry For Me, Coz I Feel Sorry For You!
Today my anti-crypto friend called me up and tried to mock me because of the market condition. He tried to portray that he felt "sorry" for me but it was a fucking "I told you so.." moment for him. Little did he know bears are temporary just like bulls are. Might take a few months or years to get out of the shitshow but we will eventually reach new ATHs and then some lows and then ATHs and so on.. 🤞 Zoom out the chart and you will understand that Bitcoin is only going up!
Crypto Noob Me: I used to tell everyone how awesome crypto and blockchain are. That was my way of paying it forward. During bull runs, everyone seemed interested and jealous of what I do as a side hustle. So they tried to get their hands dirty at ATHs and got burned when they faced their first bear. Most of them find reasons to blame me but it was only their decision.
Crypto Pro Me: I have stopped telling people about what I do because nobody cares. They cannot handle the bear like I do. They don't understand the value being created in this space as I do. So why bother telling them about how I earn money and risk my privacy in the process? I never told anyone about crypto to flex my knowledge or portfolio. So there's no point in talking to people who don't understand.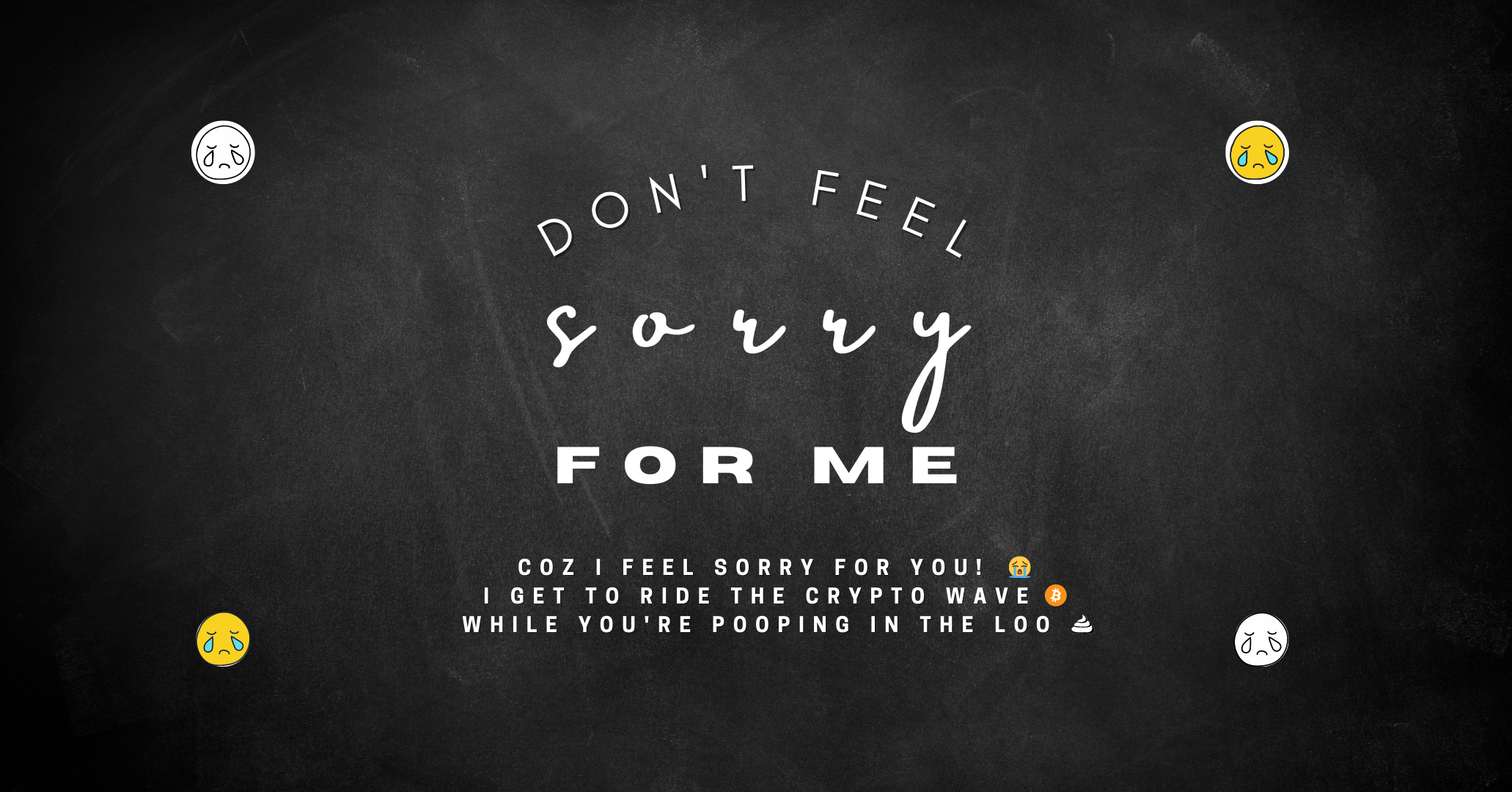 Rich Mindset
If you have your money in the banks or in cash, then you are getting poorer everyday. You can basically do the following to multiply it over time:
Firstly, invest a little in crypto or stocks to understand how the market works. Go through some bears first
Next, start a business if you can with or without that money to have a continuous income stream
Then use the money your earn from business to further invest in real estate, more stocks, or crypto
Please note that wealthy people don't spend their money on luxuries but use it to own assets. The more they own, the wealthier they get. It sounds simple but 99% of the people do not practice this IRL. You can be the 1% if you understand this simple fact. Ownership is a very important thing if you want to be rich.
What do you guys think? Comment below!
---
Follow: https://leofinance.io/@finguru
Twitter: https://twitter.com/finguru6
Discord: finguru#4062
---
Not financial advice. For infotainment purposes only.
Posted Using LeoFinance Beta
---
---