The Biggest Airdrop In Hive's History!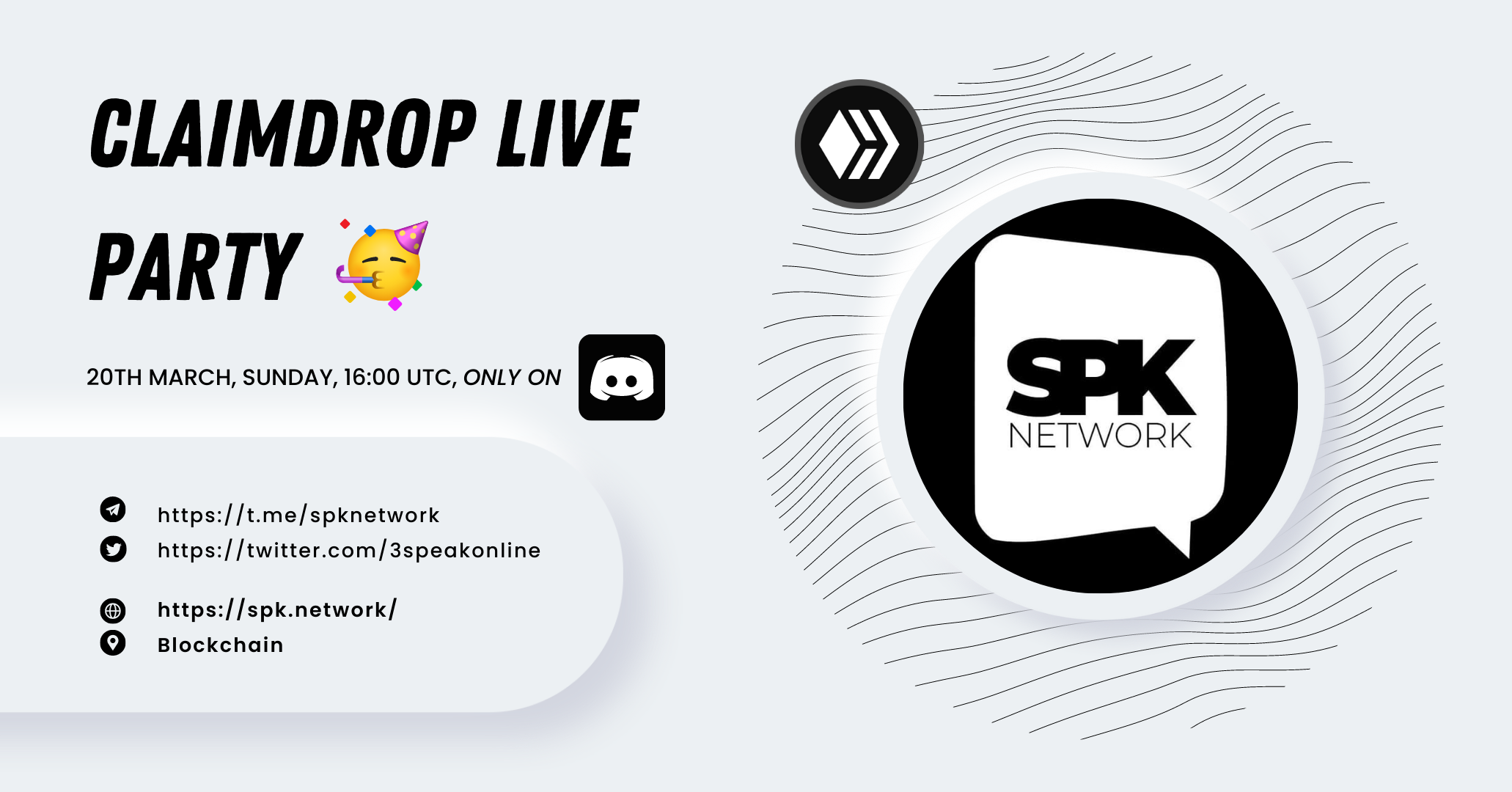 ---
HIVE's Birthday
Hive is going to be 2 years old on 20th March 2022 after a successful Hardfork, cutting its ties from the corrupted STEEM Blockchain. There's a documentary movie being made too and you can track its progress on @filmmaking4hive. They have recently conducted their first AMA with some ex-steem and current hive influencers - @starkerz, @theycallmedan, @shadowspub, @traciyork, @guiltyparties and @basilmarples. These peeps had the firsthand experience of this STEEM community exodus to a new home after Justin Sun took over the blockchain with his giant stake. He actually stole funds from various community members who were opposing him after he bought the stake owned by Steemit Inc. on behalf of STEEM community. Honestly, it came as a blessing because Hive has emerged as a clear winner in this fight and it is evidently reflected in the price of the coins and the quality of work done on both platforms in the past 2 years.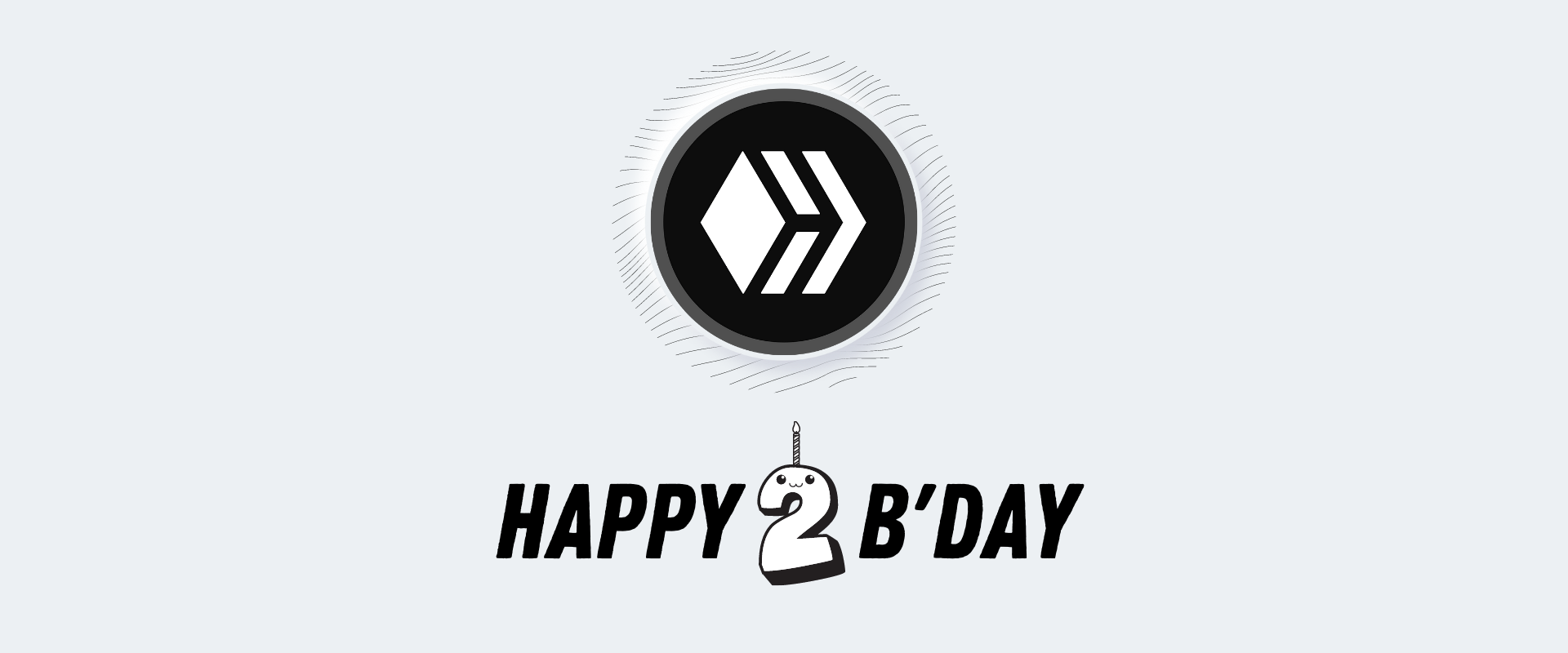 STEEM lost its biggest asset i.e the hard-working community which had been building for more than five years. In the last two years, HIVE has done what STEEM couldn't do to date. For example, the number one NFT game in the world - Splinterlands, is built on HIVE. :') So far, we have built several DApps & Communities which cater to all kinds of builders - developers, creators, and investors. Due to its fast & feeless nature by design and inbuilt social elements, developers can easily (with low cost) build an application that suddenly has access to a community of thousands of people to try their products. On 20th March, we all should take a moment and realize how far we have come. It will be a day to cherish & celebrate 2 years of Hive's success. If you are an active user on Hive then you must be aware of Spk Network's LARYNX Token Claim-drop starting on the same day. Is it a coincidence? I think not! It's one of the biggest airdrops in Hive's history and the most exciting one. What a great surprise to celebrate HIVE's anniversary.
Intro To Spk Network
SPK Network is a decentralized, censorship-resistant social media protocol and incentivization layer for web3. Their major aim is to promote self-reliance and freedom of speech of content creators and content platforms. This means creators will be able to self-host their content and get rewarded. At the same time, anyone on the network contributing to infrastructure will also be rewarded.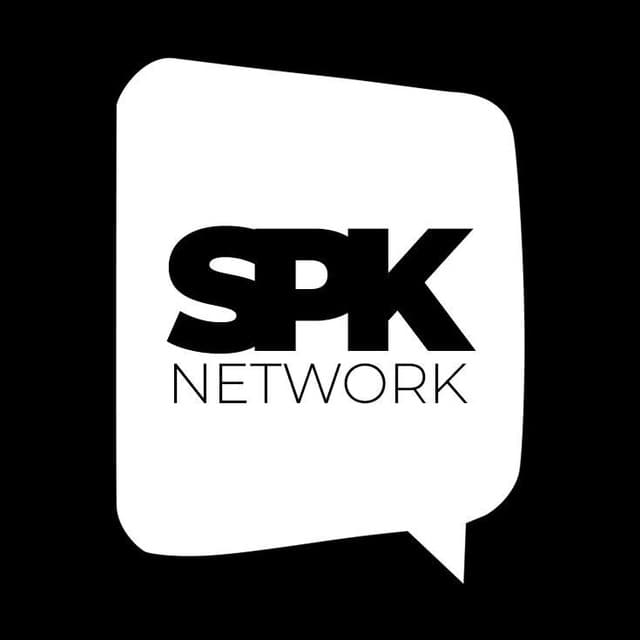 It will use three decentralized technologies - Hive, Peerplays and IPFS to provide decentralized storage, token creation, NFTs, immutable communities, and direct digital ownership of the creator's account and digital assets on a Web 3.0, DPoS protocol. SPK Network has no CEO and they are not conducting any ICO or IDO. Development is fully funded via the creators of the network and through Decentralized Hive Fund (Community DAO Fund).
One small post is not enough to understand the complexities of systems they are creating and how all of it work. So, make sure you check out their light paper: https://peakd.com/hive/@spknetwork/spk-network-light-paper
To understand the high-level tokenomics, please check out the below image. It has info about the use cases of all Tokens/Coins involved in the Spk Network ecosystem with SPEAK being the centerpiece.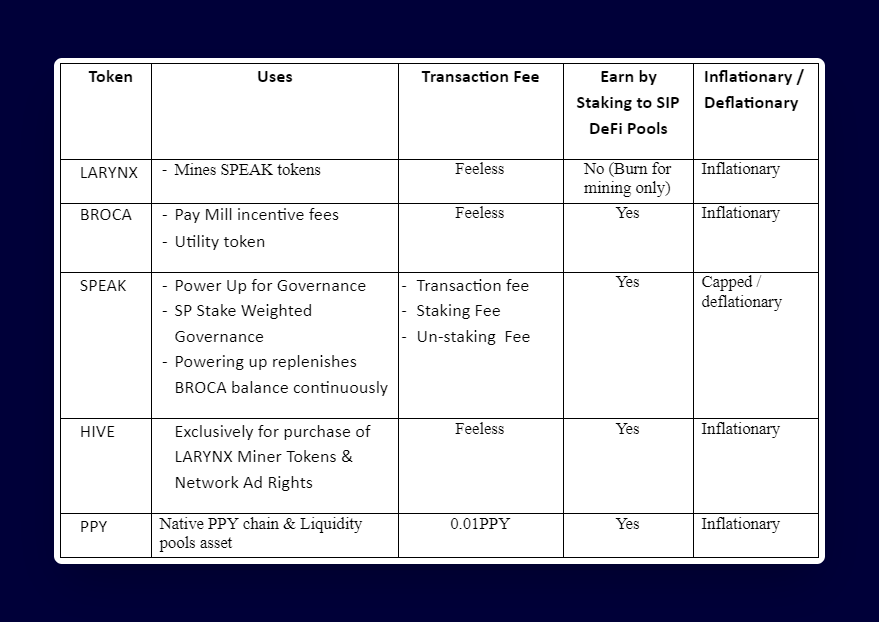 LARYNX Miner Tokens are used to increase the treasury value over time. This is something like Protocol Owned Liquidity. A Service Infra Pool (SIP) is used to reward LP providers (HIVE) who purchase LARYNX by sending HIVE to SIP. This HIVE is used to purchase SPEAK & BROCA which are added in LP pairs with HIVE and lock them permanently. This should provide infinite liquidity as the network expands because treasury value will increase with more demand. Price of LARYNX will change and likely increase as the pool value increases.
LARYNX Claimdrop Party
Soon you will be able to acquire them from a DEX in exchange for HIVE or other cryptos hopefully. Or you can send HIVE to SIP to get a share of those miner tokens from the daily reward pool. SPK Network is also airdropping LARYNX miner tokens to all HIVE holders and the claimdrop will begin next Sunday on 20th March. There is a launch party hosted by the SPK team via live chat in the SPK Network Discord Server. It will include a series of presentations, updates and juicy giveaways for everyone attending and participating in the events. Please checkout this announcement post to see all the details.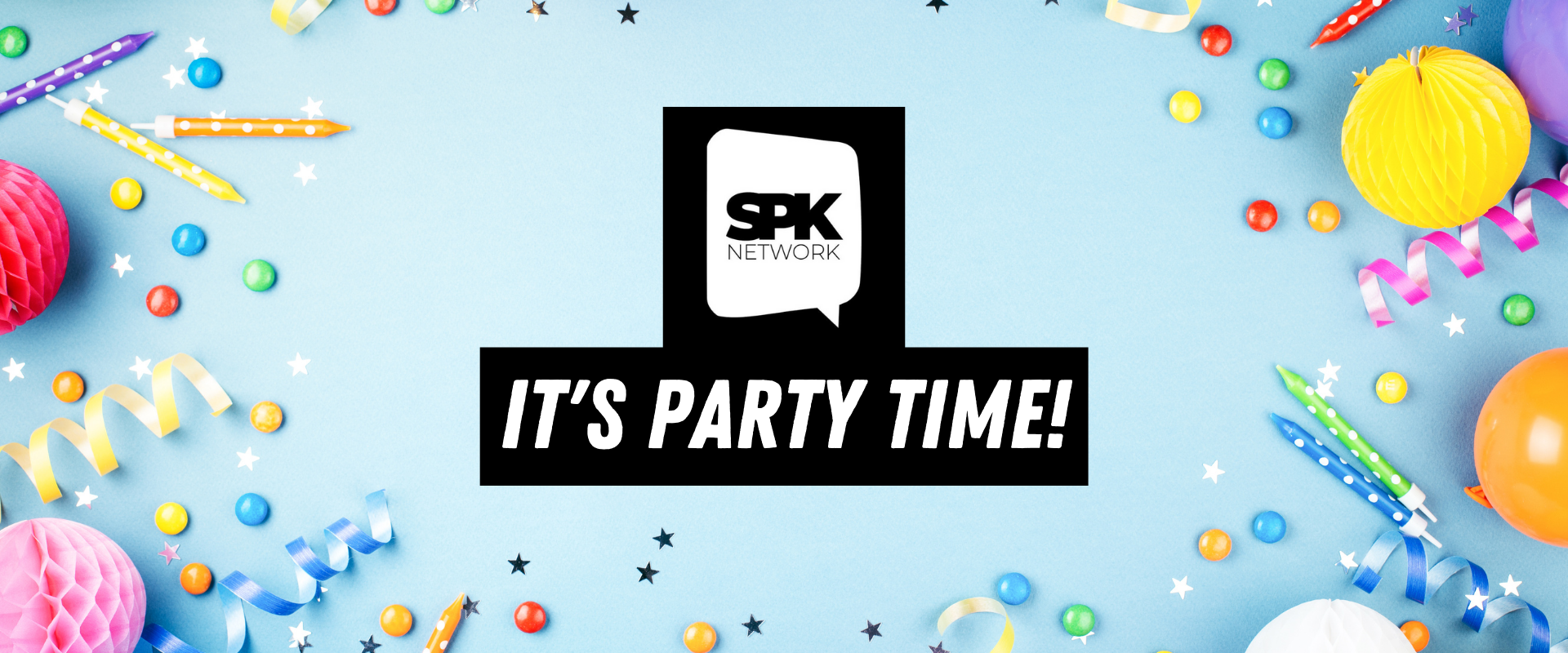 Earlier in January, a snapshot of staked or liquid HIVE on the blockchain was taken so now you just need to show up on the 20th to claim your first Larynx Miner tokens. ✌️😎 And join the party for extra rewards.
SPK Network is a game-changer for the creator economy and it will enable creators to become self-sustainable. Become your own content platform 🚀 I am so excited to catch all of you guys live. This is history in the making! What are your thoughts? Please comment below!
---

https://leofinance.io/@finguru

https://twitter.com/finguru6

finguru#4062
---

Not financial advice. For infotainment purposes only.
Posted Using LeoFinance Beta
---
---