Suns Ice Cream In A Sunny Afternoon With Friends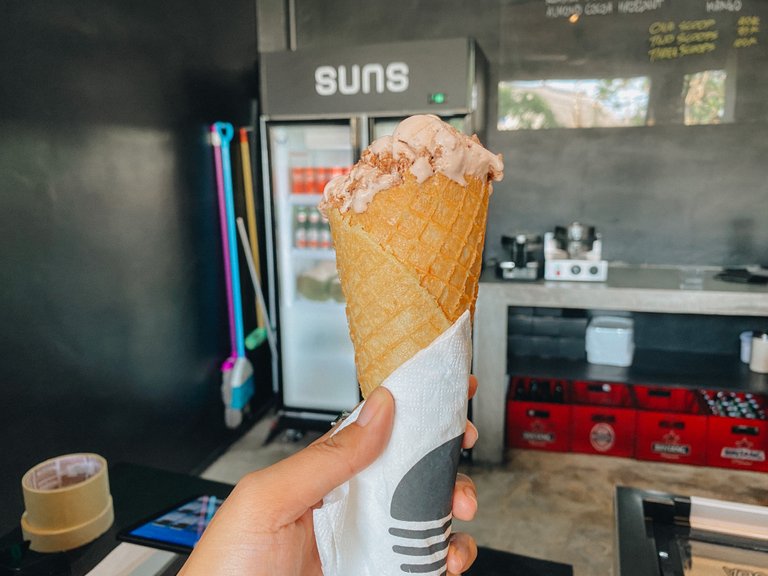 Hello lovely people …
Here in this post, i want to share my activity yesterday's afternoon. So, my friend texted me saying that she wants to eat gelato. I was in my room at the time and my friend with her boyfriend already out doing their day activity. In the beginning, i feel too lazy to go out especially because i didnt rent motorbike yesterday. So it means that i should take grab to go here and there. But after awhile, i got bored and call my friend, i told her that i want to eat gelato. Eating gelato in such a sunny afternoon seems like a very good idea. So, she went first to the gelato store with her boyfriend. After that, she told me where it is and i just have to order grab to go there. When j arrived in the gelato store that they told me about with grab, i was surprised to see them mot ordering anything yet. I asked them why. And then my friend asked about my opinion, the gelato that they have in there is a vegan gelato and she doesnt find it tasty. So she asked me if ifs okay if we changed the place of the hang out or not. We can find another gelato store. Of course, i am fine with it. I dont think that i will enjoy the gelato too from what she explained to me. Since there is only one motorbike and there is three of us, we decided to just use it together. Its so funny. We roll around Canggu few times to find a gelato store to the point that my friend's boyfriend already got tired drive the three of us in one motorbike.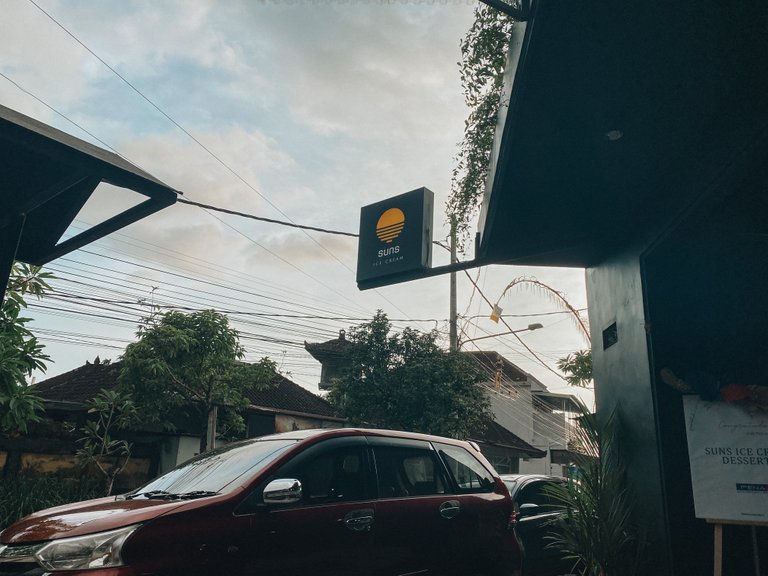 Since my friend's boyfriend already got tired. We just stop in any place we can find. There is one store that we passed by chance when we're looking for the gelato store. But its an ice cream shop not a gelato. We're discussed for a bit to decide if we just try it or not. The thing is, the three of us didnt know the difference between ice cream and gelato so we just decide to try them in the end. Rather than we have to go around looking for a gelato store.
The name is Suns Ice Cream. Address : Jl. Pantai Batu Mejan No.73, Canggu, Kec. Kuta Utara, Kabupaten Badung, Bali 80351 .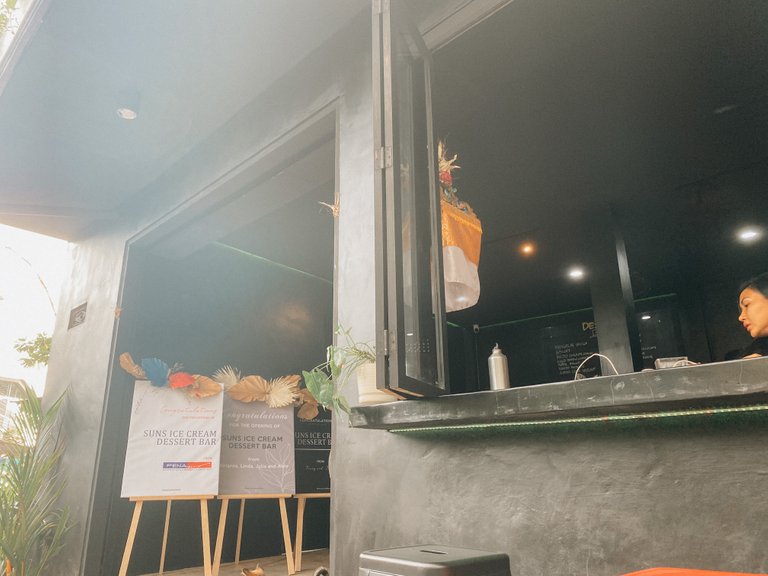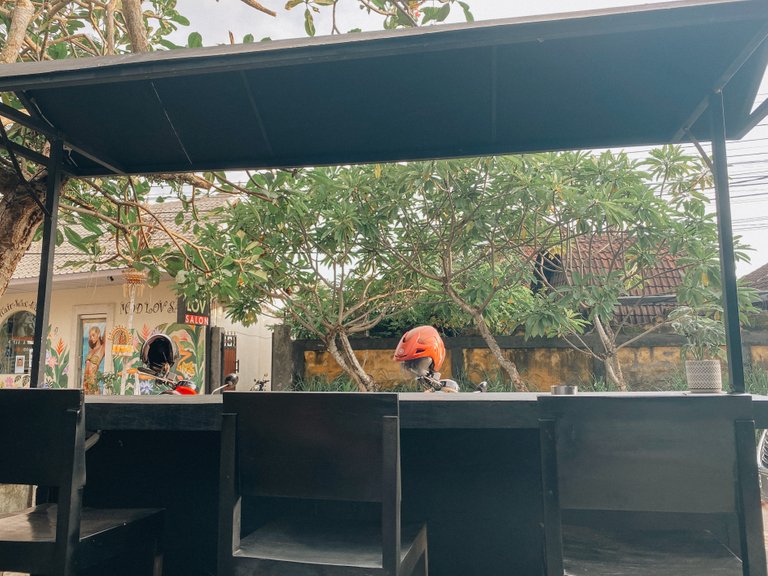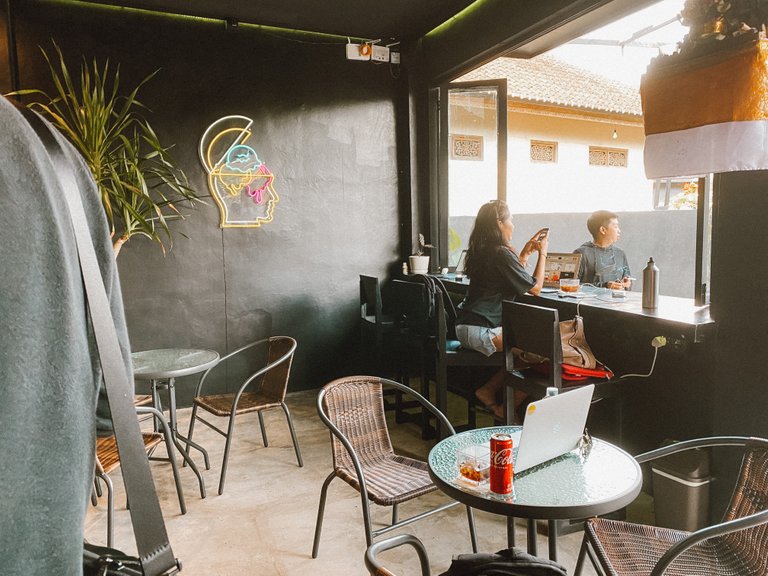 This is what the place looks like. It seems like they 're just recently opened because i saw some flower wrath in the shop. The design of the shop is black which just how i like my hang out olace to look like. I like dark and calm place.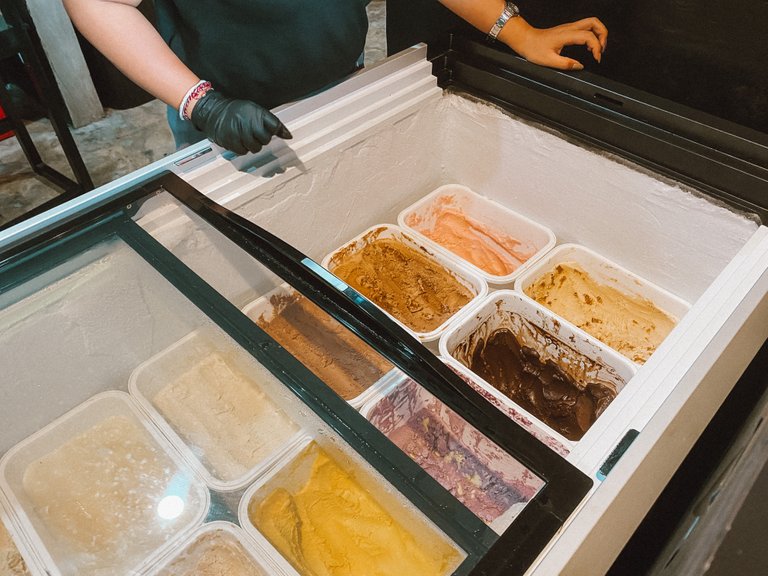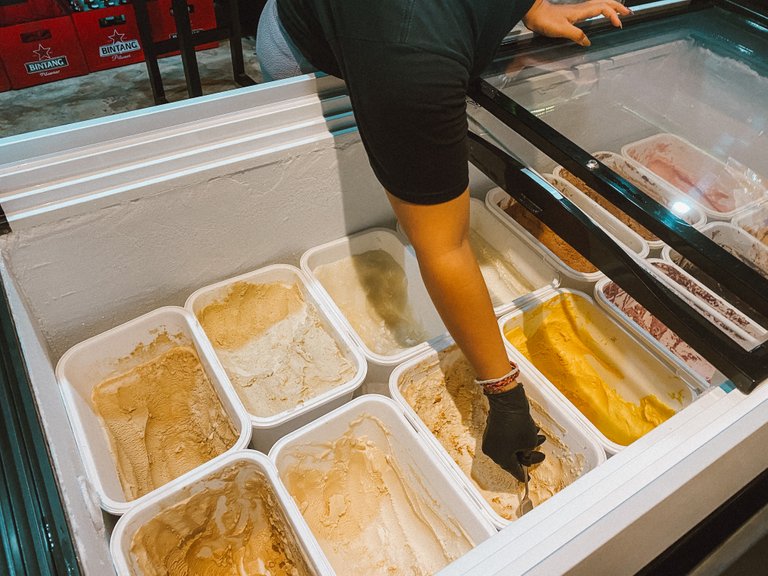 These are their ice cream variant. Like usual, we can try all the taste of the ice cream before we decide what to buy. I only try one of their best seller because i am the type of people if i like the first try then i will stick with it. I am too lazy to taste all and then decide.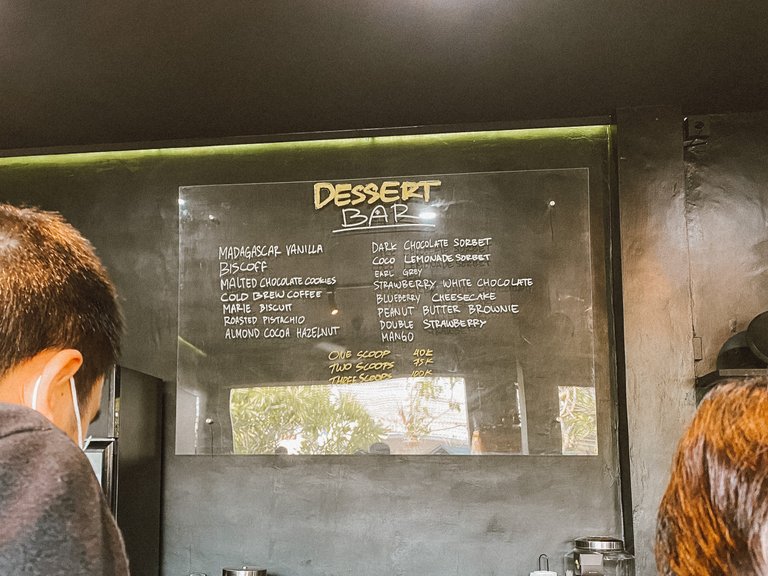 These are the menu. After ordering my ice creAm, i look ip at their menu carefully and i got really surprised to see that they have an earl grey variant in there. What? I asked for a change but my order was finished and actually, the waitress offer me to change but i just feel bad for her.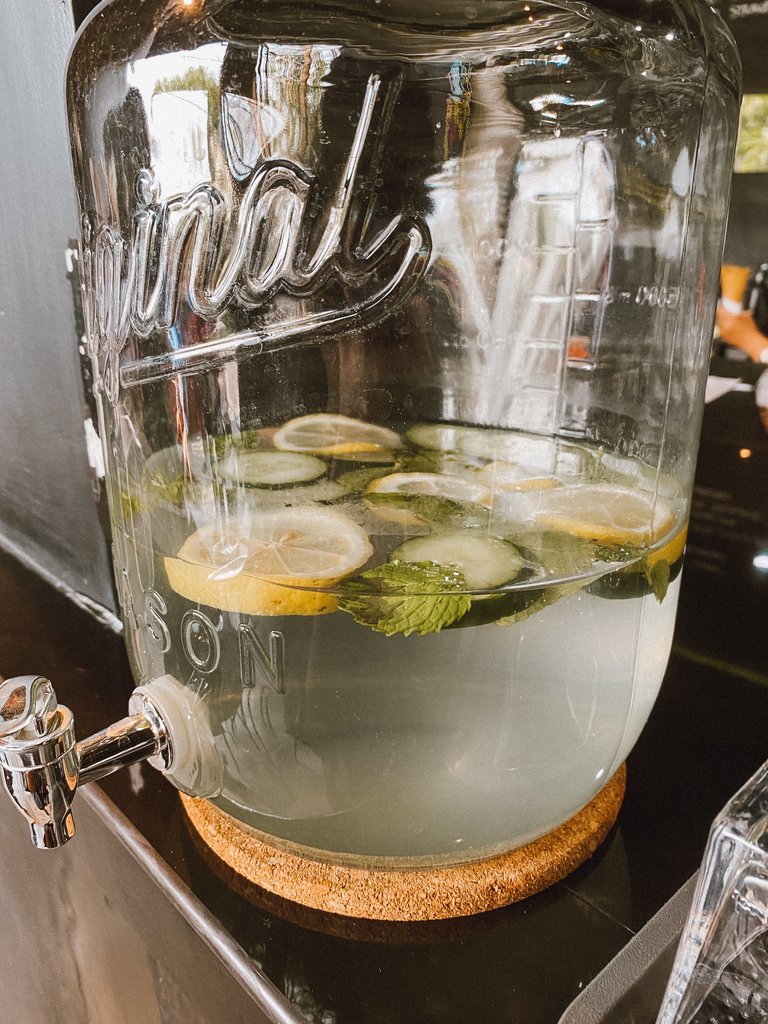 They also have free infused water. After eating ice cream, our throat will surely feel a bit sore so its so good and thoughtful that they decided to have this free infused water. After eating ice cream, i dont have to buy mineral water more because there is free infused water in there. Taste so good and fresh.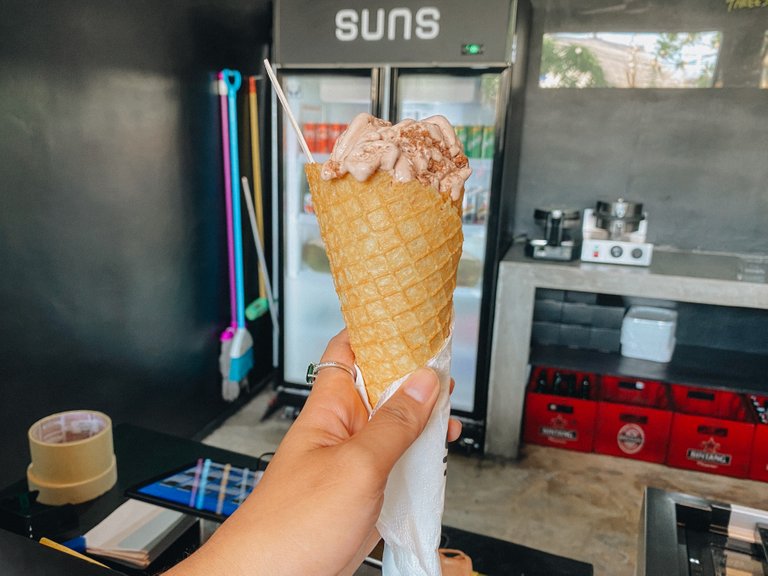 This is my ice cream. Its Malted Chocolate Cookies. It taste creamy and so good. I didnt regret buying them.
---
---