Worst Pizza Toppings Contest! - Win POB and PIZZA!

Being part of Pizza has been great, so much that it inspired me to make another contest!!! This time, you need to tell me what's the WORST PIZZA TOPPING of you life! It can be one that you ate, or one that is common in your country! I'll start!

Here in Brazil we have many different toppings for pizza, and because Brazil is really big, different parts of it have even more different toppings. So now I'll talk about the most horrendous topping (in my opinion) that you can find here in São Paulo.
Strogonoff
We have here in Brazil a delicious dish called Strogonoff, that can be made out of meat or chicken, with heavy cream, tomato sauce (or ketchup if you are low budged like me) many spices and topping with straw potatoes (really thin fried potatoes). It is amazing with rice and one of my favorite dishes. It's supposed to look like this: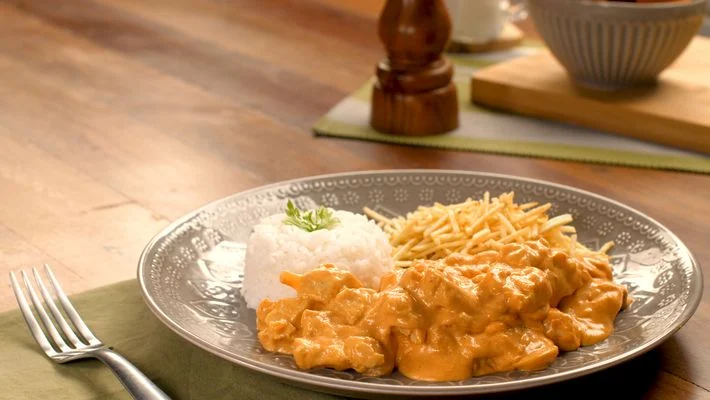 Courtesy of
Tudo Gostoso
But some soulless person decided to put this in a pizza, and it tastes terrible!!! I decided to try more than once from different places and all of them were terrible. Strogonoff is a dish that takes time to make and for sure a pizza place will just do it like their nose and serve it to you. Heavy milk doesn't taste good after going into the pizza oven, and the straw potato is weird because it becomes really soggy when you just leave it on top of the pizza. This is a HUGE NO for me.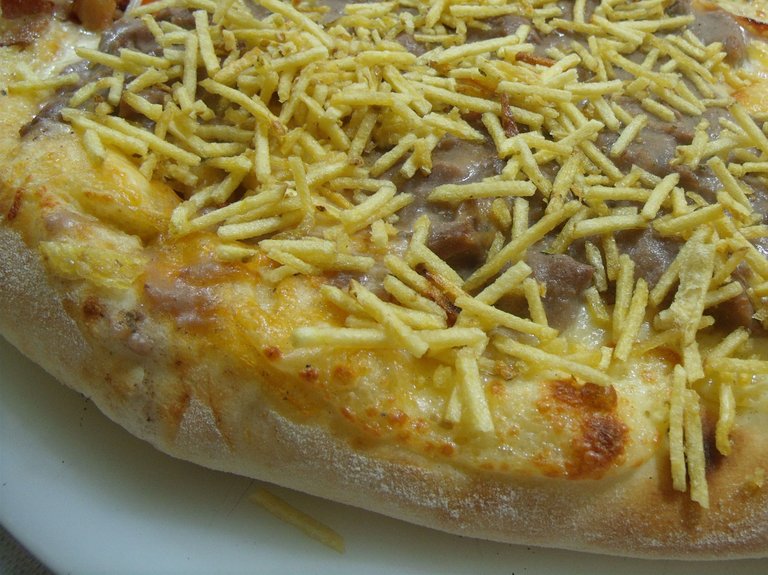 Courtesy of
Clone Pizza

Rules for the contest:
The contest ends at Payout of the post
Comment the worst topping in your opinion
Put a photo of it (and don't forget to give credit for it)
Only one comment will run for the prizes, but you can comment more to get Pizza delivered to you!
---
What can you get?
I'll throw all the names in the wheel
The first name out will get 50 POB
The second name out will get 50 PIZZA
The third name out will get 25 PIZZA
All entries will be awarded with a Pizza Delivery from me!

And if you live under a rock and doesn't know about the Hive Pizza Project, they are an awesome crew all about games, music, engagement and pizza!!! You can learn more about them HERE! They have a cool bot that goes around delivering pizza, that you can also call him if you have 20 PIZZA in your wallet. You can also delegate coins to the project and get PIZZA in return!
Thanks for reading until here!
Keep posting and keep shining!


---
---