LEO&HODL Contest - Their are Millions of Reasons to be #Threads Squire
One of the easiest ways of a force to be reckoned with here on Leo finance is to understand how things works and that is definitely what the Leo finance team is putting in place right now, the Leo&hodl contest is definitely one of it kind and to me, it as indeed added lot of advantage to the community.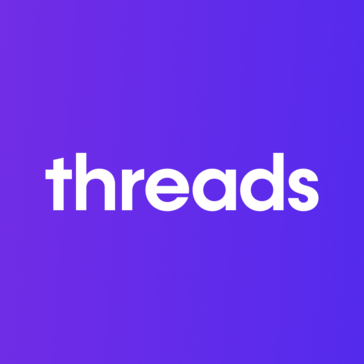 Image source
Looking at the center of focus which is supporting #leothreads and most especially bringing out reasons why user's need to join force with the initiative and be a squire is absolutely one big thing to look into, might have been off for a while due to some issues, but on a more contrary, it is definitely looking much better to be part of an initiative like this.
The Leo threads is undoubtedly one of the biggest achievements of the team last year and indeed all reasons behind it creation was fulfilled too, one thing the #leo team as done successfully is the introduction of initiative that will create more opportunities for it users and also bring them closer to the team, the Leo finance community is definitely one here that gives it users every avenue to have a say and be part of the community all time, that is why joining the threadsquire is definitely one big opportunity you should never have missed.
Though there might be criteria according to @leogrowth, but this also is certainly me way of showing that such individuals have been part of the community and understand every single thing that is happening here.
A brief look at how the requirements listed by @leogrowth to ensure that you are a perfect member of the threadsquire.
https://leofinance.io/@leogrowth/are-you-a-cub-become-a-threads-squire
Being a Threads Squire is not for everyone, it is only for those with at least 5K Leo Power, and it requires for you to:
Be a heavy #threads user
Knowing how the Hive Blockchain works
Want to engage on Twitter
Be part of other communities on Hive
Must have made a #MyLeoGoals post
Having all the above requirements is all that takes you to be one, so why holding back, drop a comment on @leogrowth to show your willingness in becoming part of the voice of #leothreads initiative too.
What as rethreads brought to the community
It's not all about joining the community alone, but taking out time to check and understand nit importance too here on Leo finance community is vital.
#LeoThreads on it own as indeed reshaped how engagement used to be before, right now, there is more power when it comes to how members engage in the community, It as also helped out in generating awareness for content now, member at this moment have this chance of uploading their contents on leothreads before posting it one Leo finance with other tag's needed.
An end to worries as regard to writing long content too was put to an end as a result of this initiative, indeed leothreads to honestly increase user's level of growth and communication among each other.
It is now time to represent the community and it initiative, join the #threadsquire today.
Posted Using LeoFinance Beta
---
---