My Leo Threads Experience
Everywhere Seems to be busy right now, with the introduction of the leothreads and right now, if their is anything people are talking about or that more attention is on presently in the community is definitely the #threads , honestly I will say the Leofinance team as done it again and this is definitely another milestone attained by them, at this point I don't see this to be a news again as lot of article as been dropped recently on it.
The threads is basically a microblogging aspect of Leofinance in which it as indeed taken engagement to another level presently, even despite taken so much time to understand how it works and it advantage, I still sincerely think that some set of improvement should be done on it and it was I indeed a very good mindset especially when I saw a thread posted by @khaleelkazi asking for more suggestions as to what is needed to be added to it in the next update.
kindly check this threads below and give your opinion.
https://leofinance.io/threads/@khaleelkazi/re-leothreads-2q83tp
The fact that it entertains every kind of topics is definitely a very good one too and presently it as indeed witness high number of engagement since it introduction as so many individuals as been trying to give it a try and see how it goes. I also joined others too, to witness how it felt like to be on threads and it was an exciting one especially while giving my take on the question asked by @khaleelkazi
@Khaleelkazi question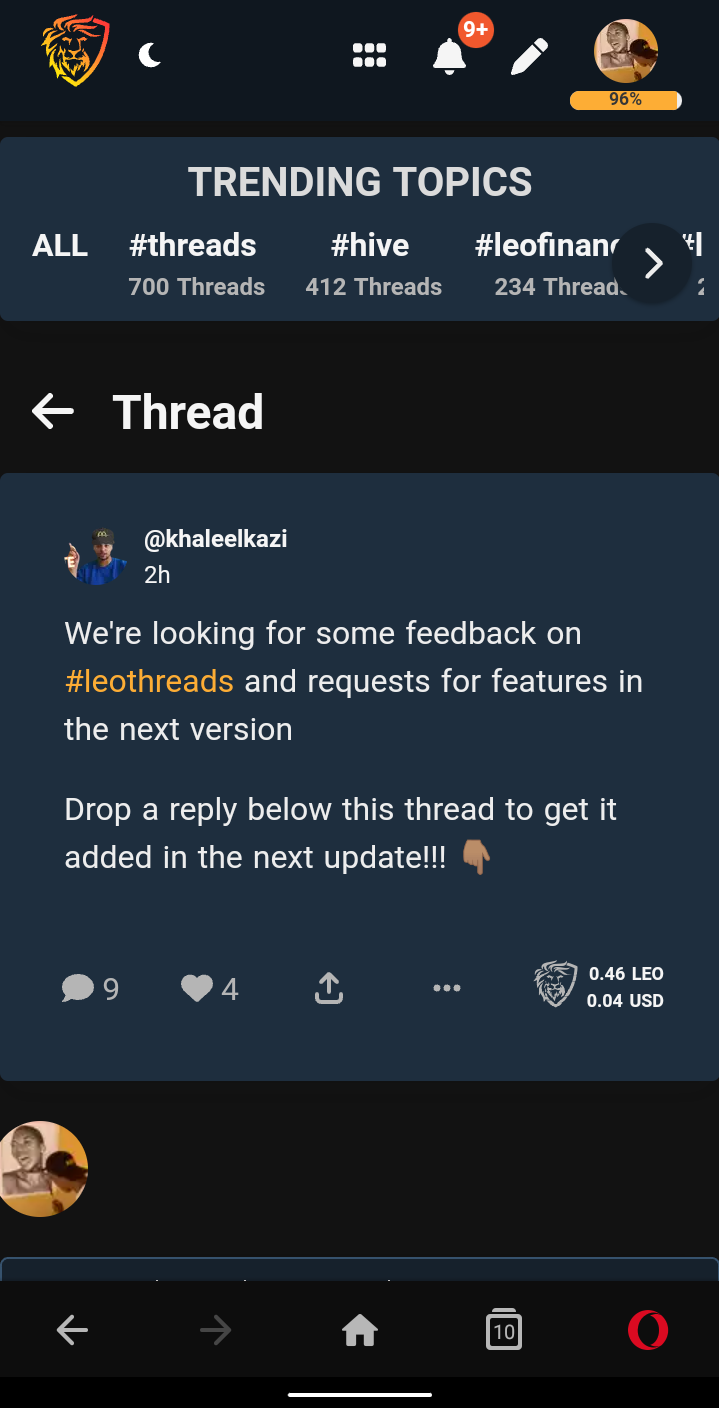 My response below 👇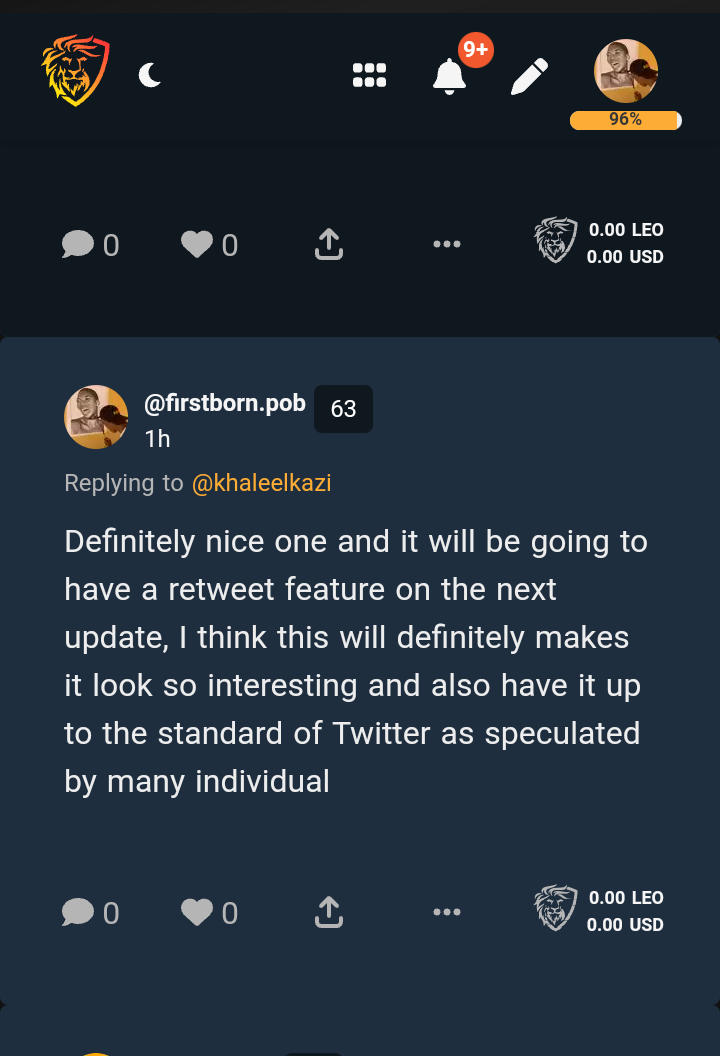 It is quite exciting to see that the 18 months of work of the team is not a waste and it impact is already seen all over the hive/Leofinance community within the space of days after it launching, so many individual now find it easier to drop post, even without thinking about upvotes, doing this for the fun that comes with engagement. Just like I said it was a nice one dropping some comments via the threads page and it will be much more better to have some interesting features that can make it better too very soon.
The https://leofinance.io/threads is definitely the best way to start up engagement, most especially for those struggling with it for some times now, engage on #threads and sharing your experience on how well it was using it to engage is something that can help the leofinance team come up with better improvement , cause this is definitely the best place to earn while engaging too, I definitely think more features will be added as to the question raised by the team too.
Am actually super excited about this work and honestly the future of leothreads is definitely bright, right now have taken it upon myself to make sure other user's who are yet to know about it hear about it and understand how it works, without also leaving my folk's behind too. Indeed this is a great one and my experience engaging on it was superb and great.
Posted Using LeoFinance Beta
---
---