My Leofinance goals for the Year(Priorities Every Leofinance Activities)
There are lots of things that can be left unsaid, but when it comes to the community, lot of things as to be looked into, especially looking at how fresh the year is presently, it is significant and vital that lot of things is definitely put in place, last year might have definitely not be a superb one at all, most especially due to some personal financial issues and the level at which the crypto was bleeding too.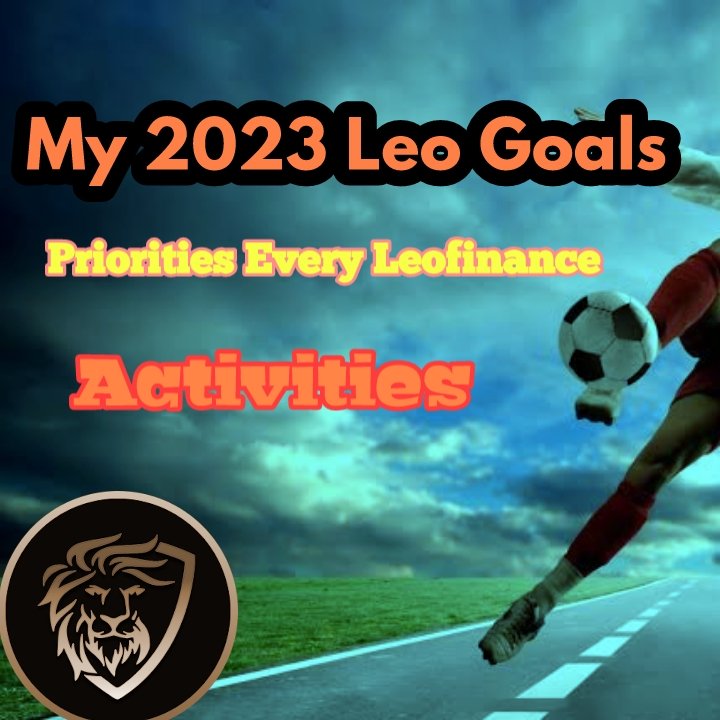 There are lots of things that were not properly in place when it comes to my level of engagement and activities here on Leo finance, I must be honest by saying the community on it own put a lot of things in place, especially when it comes to providing opportunities and projects to help members grow the more, the leothreads was indeed one part of the project and honestly this on it own as indeed super rocket a lot of individuals today.
I might have been very active at some point, but on the other hand, I sincerely understand that projects like Leo power up day and other initiative needs to be taken with more caution in this new year.
I'm always of the opinion that the Leo finance community has a lot of opportunities embedded in it, and it's every user's duty to explore and be ready to learn too, recently I find my way around another good project called #LeoGlossary this on it own as indeed shows how well the community is gradually fixing things on it own too, I conceived that the Leo finance team too are already pushing up their goals for the year.
Engagement is really one of my goals for the year and honestly as important as that is in the community too, I'm currently taking it up as one area I honestly need to improve too, often time last year have been willing to find myself on the engagement league too, but due to one thing or the other am not always making it, I honestly understand how powerful interaction can be in life and most, especially here on Leo finance, that is why having an improved performance in that sector will definitely help my progress too.
Getting rich via this initiative is certainly visible and that is why having a change of mind as to how I control staking of tokens too is essential, investing on Leo finance comes with a lot of opportunities, ragging from increasing your staking power, voting power and even having better return's too, it is crucial and vital that staking is actually taking with all seriously in this coming year as that is one simple way to be part of the Leo rich gang.
Every project seems to be up to some opportunities here on Leo finance, just as #leothreads as being too, so also is the #Lpud, I might have missed out on the first one for the Year, but to me their are still more 11 Leo power up day to come, so working my ways towards accumulating more Leo token is undoubtedly one thing am up to now, that is why all projects need to be taken seriously.
I'm currently finding my way around the #leoglossary too as being part of this new ideology will be great too, one thing I am taking serious this year is to make sure that am up to the task of participating in every activity here on Leo and also making sure that my learning classes improves too.
Posted Using LeoFinance Beta
---
---