How to Stake 1INCH Tokens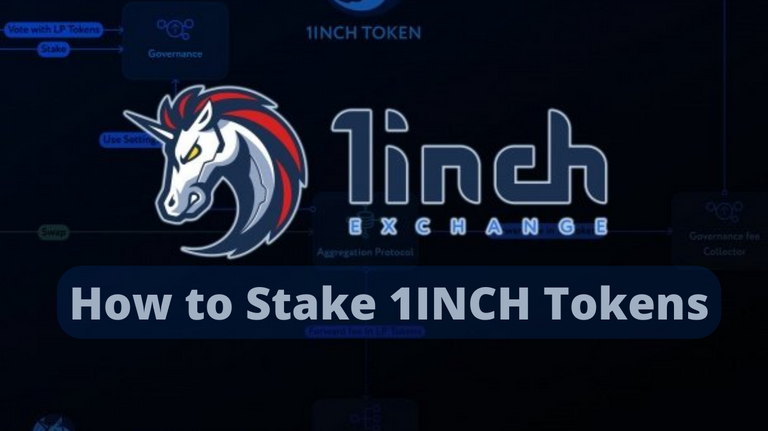 Hello everybody, 1inch DEX aggregator and liquidity protocol offer 3 main services to users: trading, staking, and liquidity mining. Today I am going to explain how to stake on 1inch Exchange.
How to stake 1inch tokens
There are two main benefits from staking 1INCH tokens.
By staking your tokens on the 1inch protocol you can participate in the 1inch network's Instant Governance, DAO governance, and 1inch Network Treasury management. As a staker you can vote on major protocol parameters and overall make changes to the 1inch Aggregation and Liquidity protocols. The other obvious benefit is that you will receive 1INCH tokens for staking.
To stake:
Go to the 'DAO' section and then Governance section on the 1inch dApp.
Click connect wallet' button in the upper right corner.
Input the amount of 1INCH you plan to stake before clicking the "Stake Token" button.
Then you need to submit the approval by clicking "Give permission to stake 1INCH", then sign the transaction within your connected wallet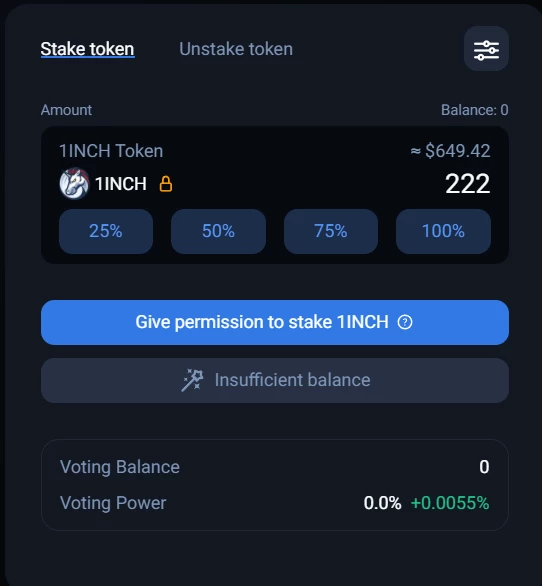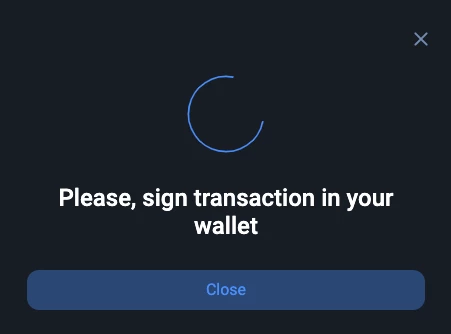 After specifying your approval type, you will be asked to confirm the approval request on MetaMask.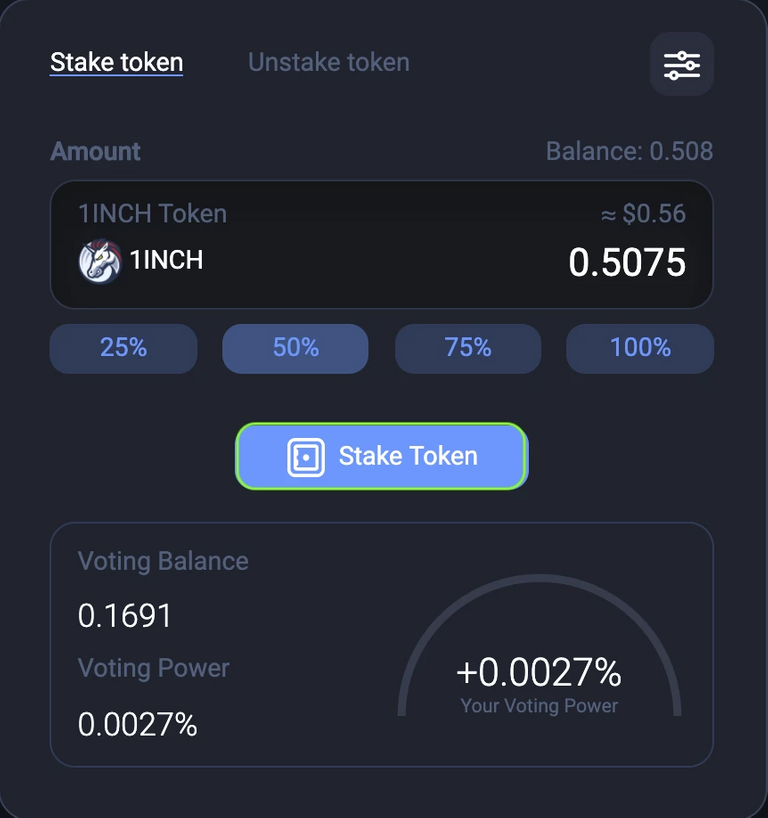 Instant Governance - How to Vote
Now that you have staked your tokens, you can see your staked share displayed in the 'voting balance' field. Below that, you can see your 'voting power'.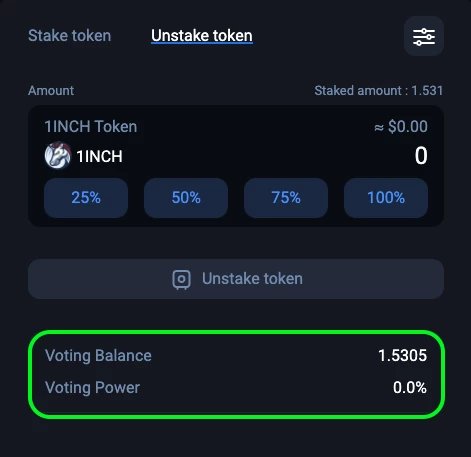 Your voting power can now be created for both the liquidity and aggregation protocols. Let's vote on the Aggregation Protocol. To view the current distribution ratio between Referral rewards and Treasury allocation, click the "Aggregation protocol" tab.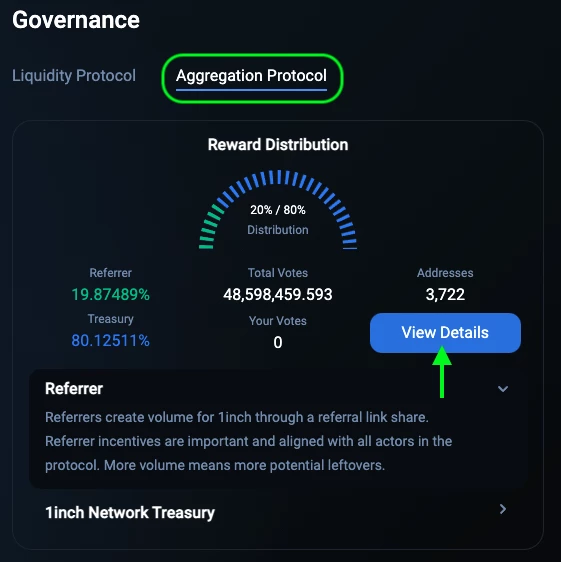 To cast your vote, click "View Details".
Then enter in the desired % of referral rewards vs. Treasury Allocation.
Then click "Migrate Module", and confirm the transaction within your wallet.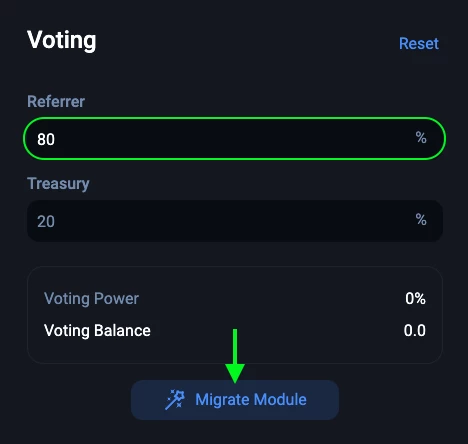 That's all! You have now successfully voted in the 1inch Network instant governance.
Join today 1inch Exchange to get the most efficient trades based on a number of different variables like price, liquidity, slippage etc. ➡ LINK
Hope you found today's article helpful. If you want to learn more about trading follow me at @fizzonmyjayyce. Have a nice day :)
Posted Using LeoFinance Beta
---
---