Spending My Day Fixing My Bike.
Hi everyone, hope you had a great day and welcome to my blog.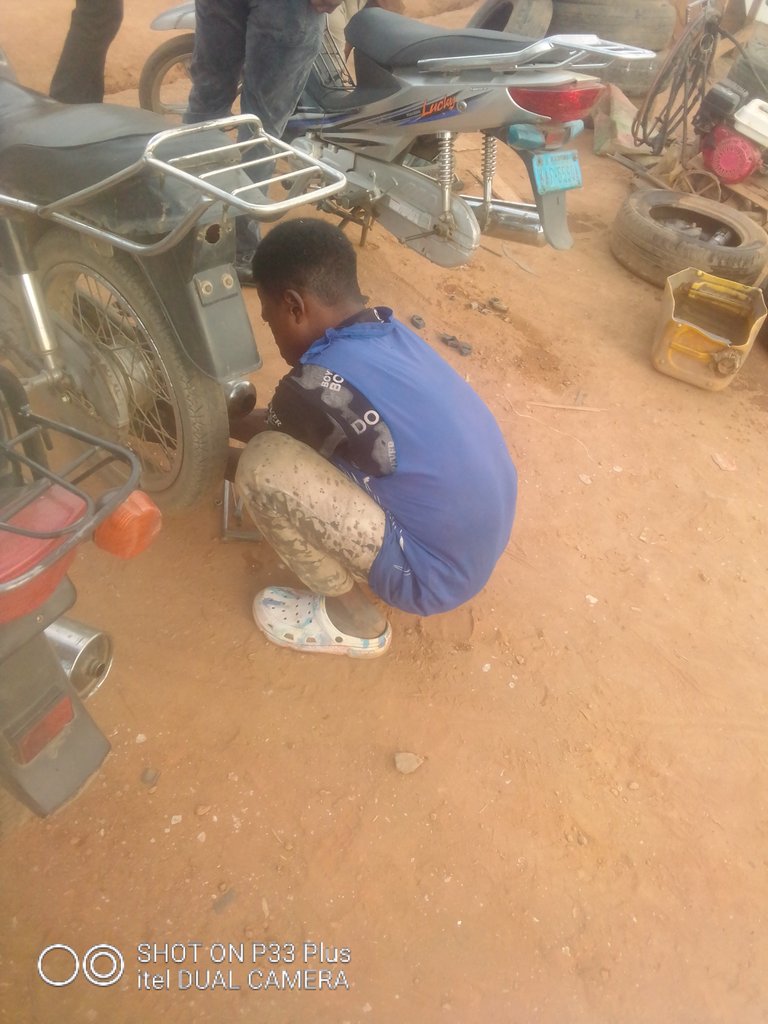 Today being a little bit tough for me, I woke up this morning, trying to take my child to school but my bike disappointed me, having a flat tire, which I took it to the forkanizer to put my tire in other for me, after finishing from the forkanizer my bike developed another challenge, which I took it to the mechanic today was really bored.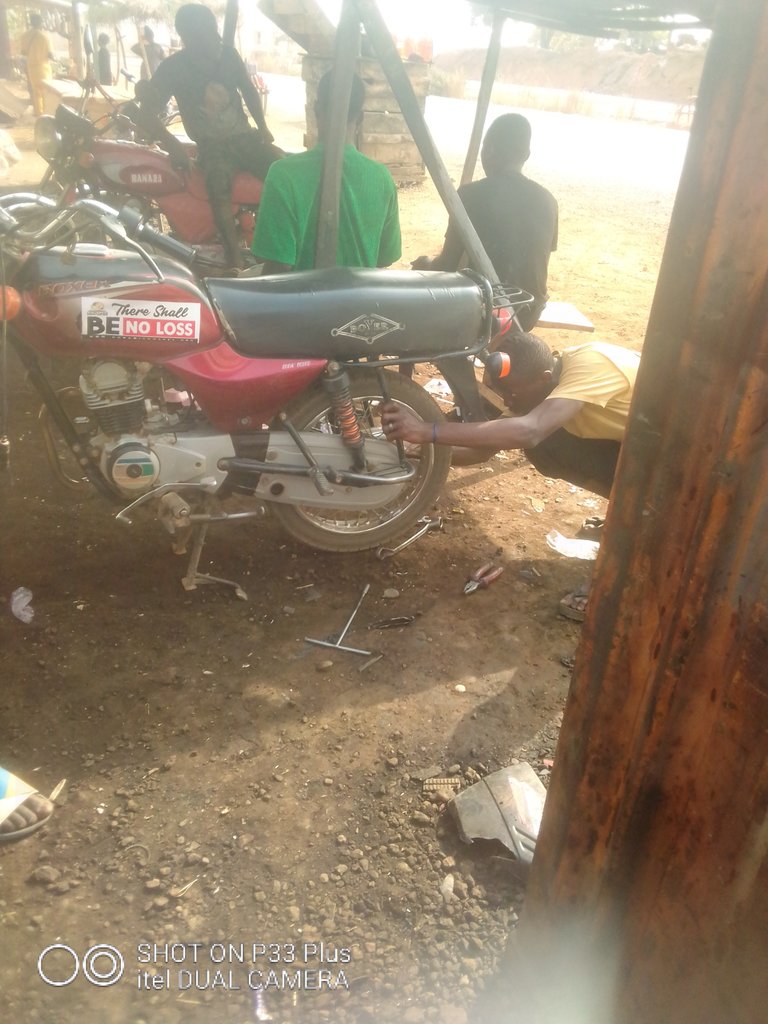 Came back home I wanted going out to get water from the bohol because for the water bord has not release water for some time now, but while preparing to do that, to my greatest surprised my bike has another flat tire again, the whole day became so bored for me because my bike disappointed me.

All the places I wanted going were cancelled, my activity of the day was successful because of the failure of my bike, I have never had such kind of experience like today, till now I haven't fixed the bike because of the cashless situation in my country, I by all means to get cash all my efforts was aborted.


I looked for cash today but couldn't access it, the painful thing is that today is my wedding anniversary I intended to take my wife out but network could not allowed me to get the money I needed, I'm see money but couldn't access anything, I end up frustrated today.
All pictures are mine
Thanks for your time
---
---