Cartel.Swap: Change HBD ↔ SWAP.HBD and HIVE ↔ SWAP.HIVE with Lower Fees for CARTEL Holders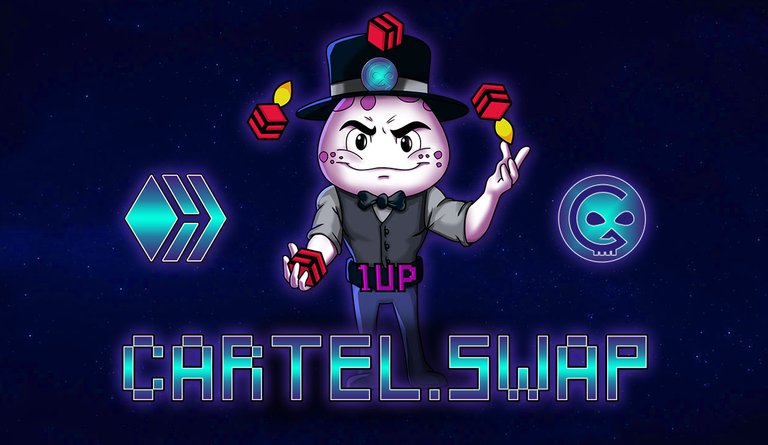 While everyone is eagerly awaiting our account report, we have been developing a new service in parallel and are happy to announce the @cartel.swap: a new swap for both HIVE ↔ SWAP.HIVE as well as the first HBD ↔ SWAP.HBD alternative to Hive-Engine!

The Status Quo For HIVE ↔ SWAP.HIVE
To access the ecosystem of Hive-Engine we usually need SWAP.HIVE to buy tokens like ONEUP or CARTEL. To go in and out between HIVE and SWAP.HIVE we have currently two different ways, the official Hive-Engine deposits/withdrawals as well as a couple of cheaper alternatives:
The official service from Hive-Engine/Tribaldex takes 0.75% fees for each swap and has unlimited liquidity. They control the issuing of SWAP.HIVE tokens and always hold an equal amount of HIVE in a hot wallet to allow withdrawals for everyone.

The alternatives are from LeoDex, Bee.Swap, HivePay and Deathwing with fees between 0.2%-0.25% but with limited liquidity, which often leads to one side being empty until it is rebalanced with swaps from the other side.
If you want the swap between the more and more popular HBD ↔ SWAP.HBD (which has just increased the savings APR today to stunning 20% to create a more competitive stable coin to hold long term) your options are entirely reduced to Hive-Engine/Tribaldex with the default 0.75% fee.

@Cartel.Swap With Benefits To CARTEL Holders
We have now launched the public Beta phase of our own swap service with @cartel.swap, which is available to everyone on HIVE. Besides offering HIVE ↔ SWAP.HIVE we also added a swap for HBD ↔ SWAP.HBD, which makes us the first 3rd party service to offer that, as far as I know.
We don't have a frontend yet to access it but it is still very easy use:
---
Send either HIVE, SWAP.HIVE, HBD or SWAP.HBD to @cartel.swap. You will automatically receive the other side of your token, either the swap or the native token.
---
If our balance is too low on the other side, you will automatically be refunded.
We have several features that make our bot different to other swap services:
Staggered Fees
Individual Daily Swap Limits
Reserve For CARTEL holders

Staggered Fees For CARTEL Holders
Our fee for the swap will be dynamically calculated, depending on your CARTEL holdings within the last 24 hours. (The time factor helps to avoid gaming our bot and moving CARTEL to different accounts just to get access to our low swap fees.)
The fees are different for both HIVE and HBD swaps and are staggered into six variations for each pair. You can find our current fees below:
| CARTEL Balance | HIVE ↔ SWAP.HIVE | HBD ↔ SWAP.HBD |
| --- | --- | --- |
| 0 CARTEL | 0.25% | 0.5% |
| 1 CARTEL | 0.20% | 0.4% |
| 10 CARTEL | 0.15% | 0.3% |
| 30 CARTEL | 0.10% | 0.2% |
| 60 CARTEL | 0.05% | 0.1% |
| 100 CARTEL | 0.00% | 0.0% |
That's right, top CARTEL holders will pay no fees at all!

Individual Daily Swap Limits
Each of the four tokens has its own daily swap limit. This will be usually around 25%-50% of the total liquidity and will be adjusted over time in order to create a better experience for everyone, where one account will never be able to empty one side alone if both sides were balanced previously. It will still be possible to empty one side alone, if it was low in funds already.
While we are still in the public Beta phase for our bot, we begin with a low individual volume of 100 tokens per day for each of the four sides (i.e. you can swap 100 HIVE + 100 SWAP.HIVE + 100 HBD + 100 SWAP.HBD every day). We will be gradually increasing the daily maximum amount and try to meet your demand.
If you send a transaction that is larger than the daily limit you will be automatically refunded with a memo text telling you that you reached your daily limit. You can also do multiple transactions until you reach your 24 hour limit, which will then refund all transactions that surpass the daily limit in total.
There is also a minimum swap of 1 token of any side, to avoid micro-transactions burning our Resource Credits and to be able to have enough token divisors to apply our fees.

Reserve Liquidity For CARTEL Holders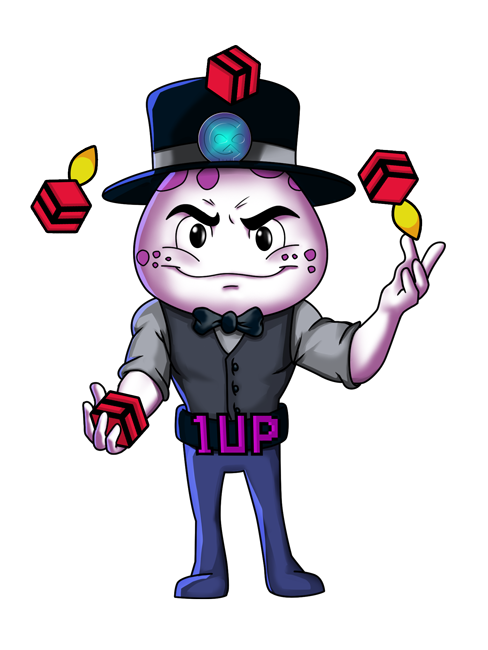 Often with these swap services, we end up with one side depleted, because some large arbitrage whales are moving in one direction and leave everyone else without any option other than waiting for new liquidity to enter on the empty side or paying higher fees via Hive-Engine/Tribaldex.
This is where our reserve liquidity comes into play, that only CARTEL holders can access. This means, that as soon as the liquidity of any side is getting lower than the current reserve setting, only users who own CARTEL will be able to continue doing swaps with that particular token.
This is by far no guarantee for CARTEL holders to always have something to swap, as the reserve will be shared among other holders as well. But it will add another buffer in favor for CARTEL owners, that increases their chance to find at least some liquidity left when they need it.
Our current reserve setting is at 50 tokens on each side and will be gradually increased, together with the total liquidity and daily swap limits.

Public Beta Phase
Our new @cartel.swap is up and running and has multiple fail-safes. So far it looks like it is doing what it is supposed to but we still might encounter some bugs. So for now we have limited the liquidity, until we have tested it more with your help.
So go ahead and start swapping back and forth. If you find any bugs, please let us know on our Discord under #cartel-support. And soon we can start adding more funds, so you can actually move around some meaningful money.

What Is The Cartel?
Meta Gaming Guild

Meta Curation

Meta Dividend Token

Splinterlands, Hashkings, dCity, dCrops, Rising Star, Farming Tales, Crypto Raiders, Gods Unchained, Skyweaver, Ehon, PsyberX, Ragnarok, ChiFiBots -
and this is just the beginning of our journey.
With @curation-cartel we integrate over a dozen different curation accounts for HIVE tribes, including the popular @monster-curator and @oneup-curator, with delegations worth over 100,000 USD.
Our token is the CARTEL and by selling it we generate funds to invest into games and HIVE tribes, as well as dividend tokens, to eventually pay dividends to CARTEL token holders.
Special thanks to some of our most engaged family members. I wanted to list and ping you at first but I would probably miss half of you as we are many. You are all family!
Join us on Discord to learn more about the Cartel.

---
---