Oneup-Cartel: PIZZA Partnership, $50K USD CARTEL Sold, Price Increase And Investments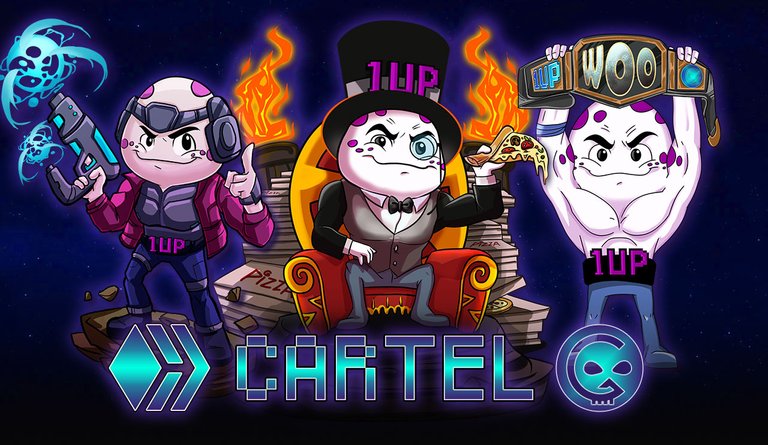 The @Oneup-Cartel is growing constantly and we have now entered our third month since our launch. We have been very busy and the amount of projects and communities we are involved in has become quite astonishing for such a young gaming guild. Let's have a look at the latest, shall we?

HIVE PIZZA Partnership
The Oneup-Cartel is excited to announce our new partnership with @hive.pizza, the largest gaming guild on the HIVE blockchain, with over 3,000 members!
Most of you have seen their !PIZZA tipping bot but you would be surprised by the massive amount of development and community building the PIZZA team of @thebeardflex and @hivetrending have achieved on HIVE and Discord. They successfully implemented an Engage2Earn model and you can even spend PIZZA to buy Steam games.
Learn more about PIZZA in the following video from HiveFest 2021 in last November:
---
---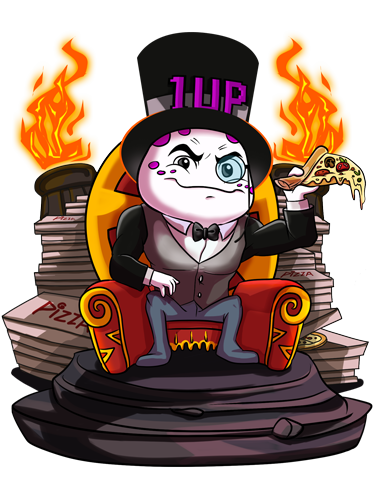 Partnership Commitments
We will work hard to increase the synergy of Hive.Pizza and the Oneup-Cartel and bring our communities together. Below are a few points we agreed upon for starters:
The Oneup-Cartel will work alongside Hive Pizza to maintain the PIZZA:ONEUP pool at a high APR and add new ONEUP rewards to the pool

The Oneup-Cartel will give Hive Pizza access to the @curation-cartel and our 1UP trigger

The Oneup-Cartel will increase the delegation to @hive.pizza to 40,000 ONEUP and add further delegations to PIZZA community members, from which we expect the same responsible action as from any of our delegates

The Oneup-Cartel will organize reblogs, upvotes and retweets for significant outreach

The Oneup-Cartel will give Pizza a place in our Discord to actively post any pizza update or tweets, as well as a discussion channel between pizza scholars and cartel operators to pool and share information about game investments

The Oneup-Cartel will work with PIZZA scholars to produce videos for our ONEUP-CartelTV

The Oneup-Cartel will provide ONEUP for giveaways to further build our mutual community

Full exposure of PIZZA projects in the Oneup-Cartel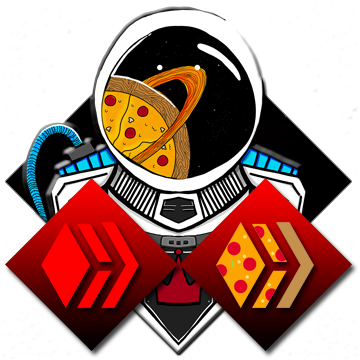 Over 50K USD CARTEL Issued
We have issued over 5,000 CARTEL tokens, which is worth over $50,000 USD. The vast majority has been sold directly over the counter or on the market for a ~15% premium, while a small share was issued via asset swaps.
Currently there are a few CARTEL available for a discount on the market.
The first month we sold CARTEL for $10 and in the second for $11. By entering now into the third month, we mark the final month before a full accounting of the Cartels inventory and a new price model. Until then on March 17th, we raise the price to $12 per CARTEL, starting today
---
New CARTEL Price: $12
---
As usual, please send HBD, SWAP.HBD or SWAP.BUSD to @oneup-cartel to purchase CARTEL over-the-counter. I will issue purchased CARTEL tokens twice per week, so please be patient if you don't receive yours right away.
Dividend Vote
On March 17th we will end the third month of the Cartel and initiate our first vote about when to begin dividend payouts. The options as announced at launch will be to continue withholding dividends for another three months for compounding our treasury and grow faster or to begin dividends with part from our gaming revenue.

WOO
With Wrestling Organization Online we have a new HIVE game announced from @wrestorgonline:
Wrestling Organization Online is a play-to-earn business management game where players can build their Organization by acquiring wrestlers, upgrading facilities, and competing to earn more of the game's own token $WOO.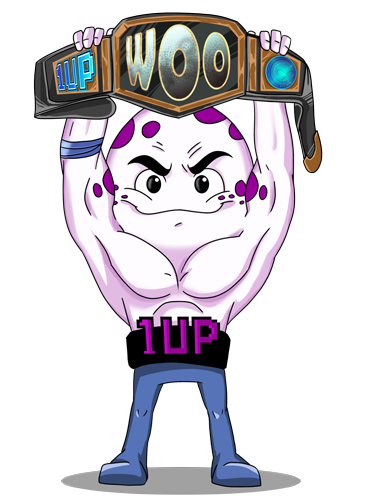 We love the concept and work so far and both invested $500 into 250 packs, as well as agreed to an asset swap for another 1000 packs worth 182 CARTEL. The Cartel will have a major business in the Wrestling world!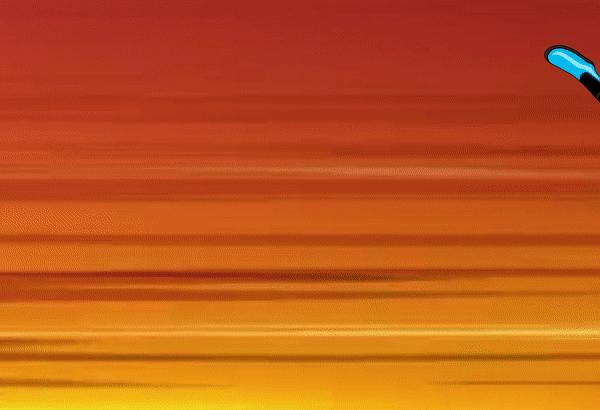 Muterra
We have been waiting for @muterra to finally announce their WAX pre-sale, after missing their HIVE pre-sale last year. They added a special HIVE pre-booking and we aped in with $500 for 100 packs.
MuTerra is a pixelart RPG built on the Hive blockchain with a TCG battling system integrated with the WAX blockchain. Players will use WAX assets to fight in battles to collect additional NFTs and explore the Hive-based world. Using "Mutees" (collectible creatures), "Tamers" (the players) can explore the world of MuTerra, fight deadly monsters, and compete for honor and glory in PvP tournaments.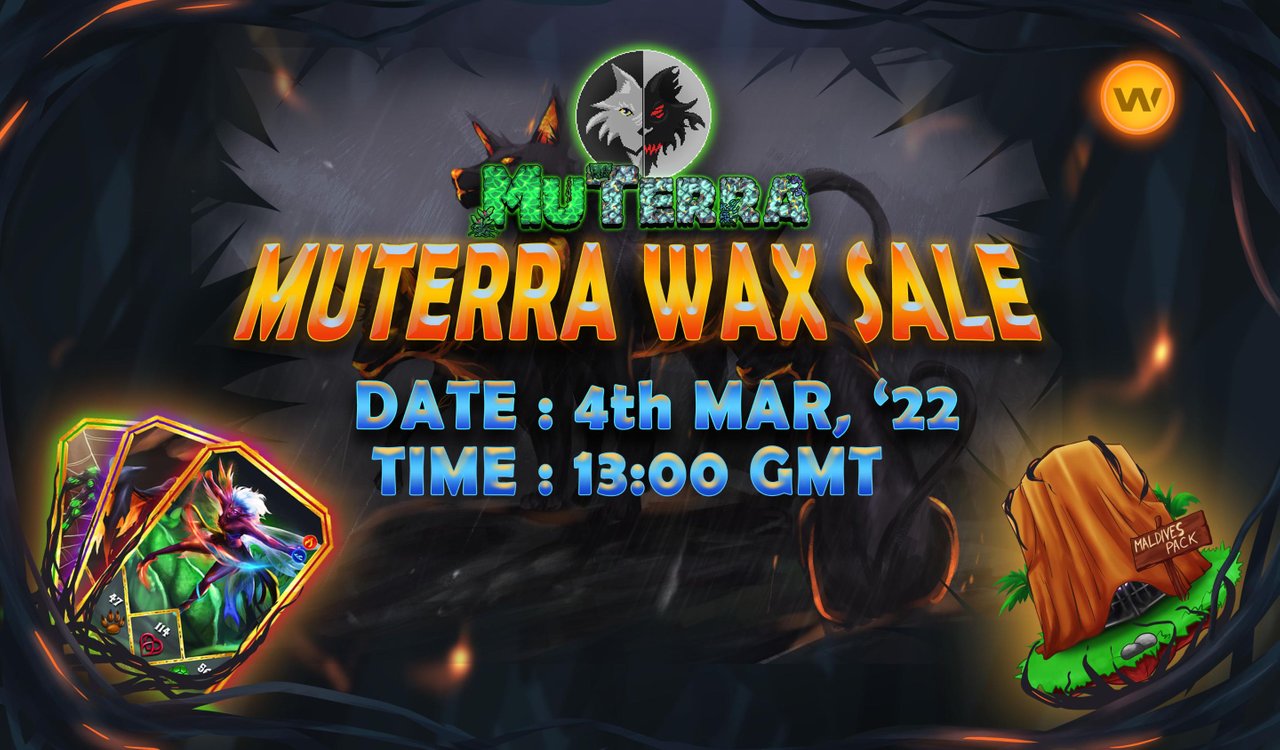 PsyberX
One of our earliest investments was growing our LVL position for the upcoming shooter on HIVE to 1 Million LVL, which is a total of 1/500th of the maximum supply for LVL. @psyberx has announced many plans for the token like additional games in the future and some special founders NFTs for PsyberX. LVL has grown 4x-8x (bounces heavily up and down) since we got our position and is so far our most successful investment.
They have also dropped some early in-game footage, which created a lot of excitement.
---
---
But instead of taking profits, we are waiting eagerly for the crate airdrops and the announced WLVL on Ethereum. And owning LVL is also required to get the final founders NFT as well. So we are very well positioned for all that is about to come in PsyberX.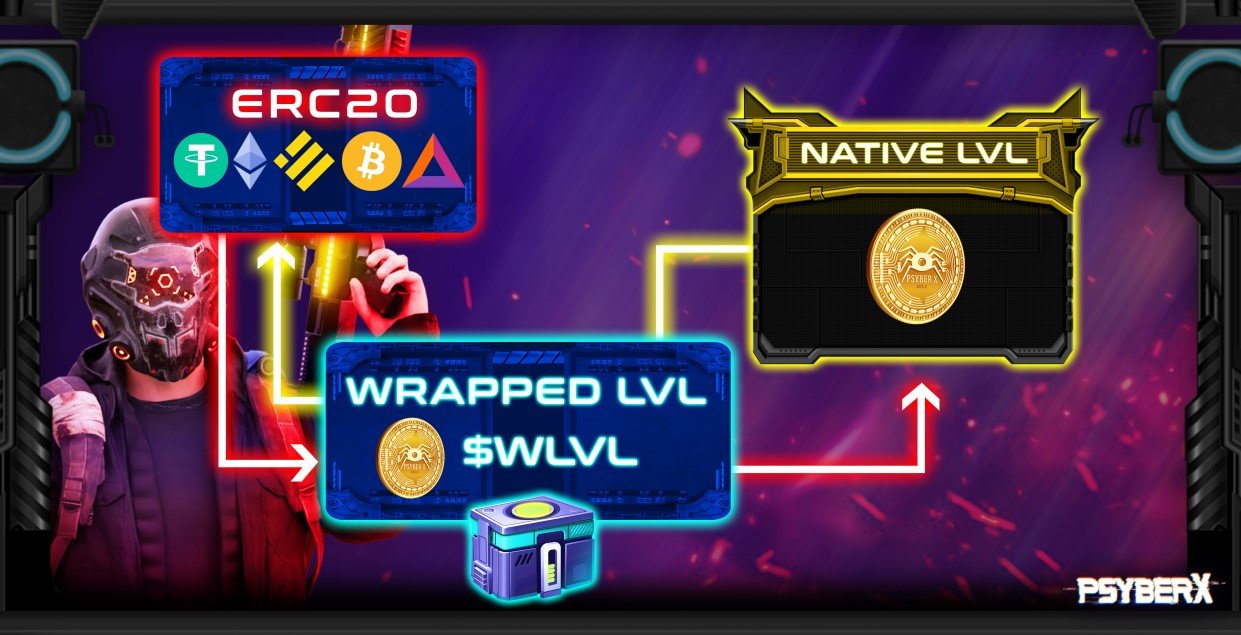 Investments
Below you find a list with our current gaming investments:
| Games | Investment | Assets |
| --- | --- | --- |
| WOO | Asset Swap + $500 | 1250 Packs |
| Muterra | $500 | 100 Packs |
| ChiFiBots | $1000 | Tier 5 HIVE pre-sale |
| Farming Tales | $500 | NFTs |
| Crypto Raiders | $1000 | 4 Raiders, RAIDER, AURUM |
| Splinterlands | $600 + $3200 + ~$1000 | Cards, 805 Chaos Packs, 9k SPS, DEC |
| Hashkings | Asset Swap + $100 + 200 HIVE | NFTs |
| dCrops | Asset Swap + 25 HIVE | NFTs |
| dCity | Asset Swap | NFTs |
| Axie Infinity | $350 | 3 Axies |
| Skyweaver | $65 | NFTs |
| PsyberX | ~$1000 | 1 Million LVL |
| PIZZA | Asset Swap + ~$200 | 10,000 PIZZA |
| THGaming | Gift + ~$100 | 600,000 THGAMING |
| Play Gamer | Gift | 1100 PGM |
We are involved in other games as well, like the popular Pegaxy and Gods Unchained, but currently don't hold any assets yet. Check our gaming deep dives on @oneup-cartel for an overview of our involvements.

Staking, Pooling and Dividends
The following list is not complete but a first step towards our full accounting. It contains most of our staking tokens, our liquidity pool positions and our dividend tokens. It does not contain holdings like LVL, which create no passive revenue for us. The daily and monthly rewards in USD are merely an estimation and based on the market values on February 18th, 2022.
The daily and monthly rewards from the tribe tokens are coming mostly from our 5% @curation-cartel fees as we are still growing our own stakes.
Asset
Stake
Stake USD
Daily Tokens
Rewards
Daily USD
Monthly
HP
1,100.00
$ 1,144.00
0.09
HIVE
$ 0.09
$ 2.81
ONEUP
3,917.00
$ 127.30
133.00
ONEUP
$ 4.32
$ 129.68
SPT
127,000.00
$ 381.00
1,372.00
SPT
$ 4.12
$ 123.48
LEO
3,850.00
$ 711.48
2.60
LEO
$ 0.48
$ 14.41
CTP
6,000.00
$ 137.40
7.13
CTP
$ 0.16
$ 4.90
BEE
1,124.00
$ 600.78
1.65
BEE
$ 0.88
$ 26.46
BXT
33.50
$ 264.99
0.24
HIVE
$ 0.25
$ 7.58
CINE
30,200.00
$ 1,005.66
16.90
CINE
$ 0.56
$ 16.88
SPS
9,337.00
$ 1,307.18
8.30
SPS
$ 1.16
$ 34.86
SPS Airdrop
38.00
SPS
$ 5.32
$ 159.60
Card Rentals
125.00
DEC
$ 0.41
$ 12.38
VOUCHER
0.66
VOUCHER
$ 1.39
$ 41.58
DEC:SPS
$ 589.00
SPS:SWAP.STATE
$ 270.00
101.00
STATE
$ 0.26
$ 7.88
ONEUP:HIVE
$ 420.00
N/A
ONEUP
ONEUP:SPT
$ 800.00
N/A
ONEUP
ONEUP:LEO
$ 1,300.00
374.00
ONEUP
$ 12.16
$ 364.65
SWAP.HBD:SWAP.BUSD
$ 12,900.00
0.52
BXT
$ 4.11
$ 123.40
BEE:SWAP.HBD
$ 1,130.00
3.85
BEE
$ 2.06
$ 61.73
CUB:BUSD
$ 2,500.00
21.50
CUB
$ 7.10
$ 212.85
CUB Kingdom
1,690.00
$ 557.70
1.52
CUB
$ 0.50
$ 15.06
BRO
112.00
$ 353.92
INDEX
300.00
$ 222.00
UTOPIS
4,200.00
$ 4,830.00
2.29
HIVE
$ 2.38
$ 71.45

TOTAL

$31,552.41

$47.72

$1,431.63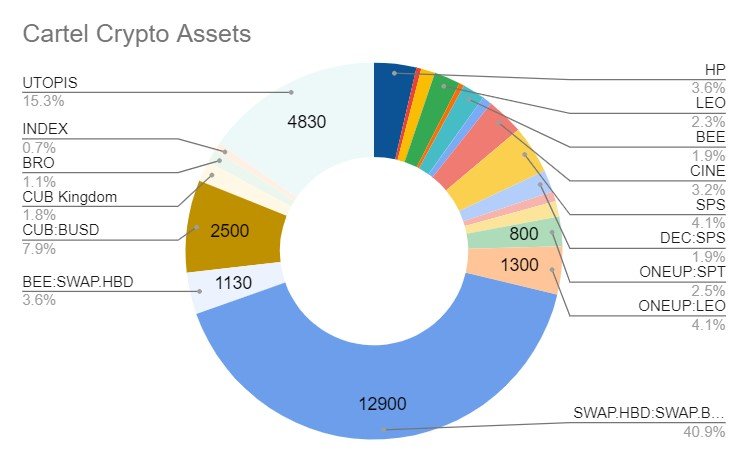 Curation-Cartel
A good amount of our revenue is generated from our smart curation system. With now 15 curation accounts where you can delegate your tokens to for passive daily income, we are stronger than ever with our upvotes and Cartel revenue. Our curators trigger our accounts and queue the upvotes until each individual curation account reaches 99.95% voting mana.
This way we generate the highest revenue possible for all your tribe tokens, surpassing average curation rewards - even after our 5% fee.

The following accounts are part of the @curation-cartel and you can start delegating your according tribe tokens for passive income with daily payouts:
Please read our dedicated post with more details about our curation system:


What Is The Cartel?
Meta Gaming Guild

Meta Curation

Meta Dividend Token

Splinterlands, Hashkings, dCity, dCrops, Rising Star, Farming Tales, Crypto Raiders, Gods Unchained, Skyweaver, Ehon, PsyberX, Ragnarok, ChiFiBots -
and this is just the beginning of our journey.
With @curation-cartel we integrate over a dozen different curation accounts for HIVE tribes, including the popular @monster-curator and @oneup-curator, with delegations worth over 100,000 USD.
Our token is the CARTEL and by selling it we generate funds to invest into games and HIVE tribes, as well as dividend tokens, to eventually pay dividends to CARTEL token holders.
Special thanks to some of our most engaged family members. I wanted to list and ping you at first but I would probably miss half of you as we are many. You are all family!
Join us on Discord to learn more about the Cartel.

---
---