The 1UP-Cartel Is Growing Quickly: Investments, Operators and Content Initiative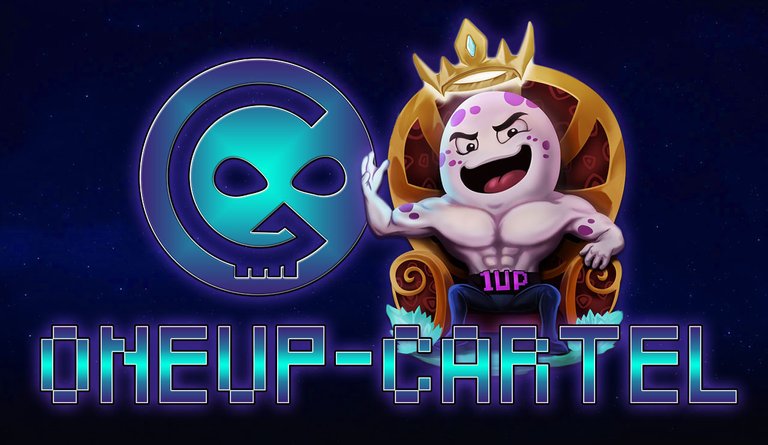 The @oneup-cartel is not even two weeks old but is already a massive hit for our young ONEUP blockchain gaming and NFT community on HIVE. The Discord server is booming, we have over a dozen player agreements for playing different games as well as producing regular quality content about these games and our Cartel treasury worth far over $10,000 USD in tokens and assets.

What is the 1UP-Cartel?
| You can check out the announcement post with all the details about the 1UP-Cartel, to better understand this project. | |
| --- | --- |
TL;DR
Ok, time is precious and the announcement post has 2.5k words, so here is the gist of it:
The 1UP-Cartel combines a meta gaming guild, playing and investing into various blockchain games and NFT projects, with the dividend token CARTEL for sharing the revenue and with the @curation-cartel service for the most popular Hive-Engine tribe tokens. We will also do DAILY high quality game reports from our @oneup-cartel account about all our invested games and NFTs, this and more starting in 2022.
One CARTEL costs currently 10 USD, ideally paid in round numbers dividable by 10. To purchase CARTEL tokens over the counter, send any amount of HIVE, HBD, SWAP.HBD or SWAP.BUSD to @oneup-cartel. There is also CARTEL available on the Hive-Engine market for a slight premium price, if you cannot wait for the daily manual issuing.
The price of issued CARTEL will go up after the initial first month.
Dividends are locked for the first three months, then we vote if we delay another three months or begin with the weekly payouts from the ongoing revenue streams.

Cartel Investments
A total of 1290.54 CARTEL have been issued so far to investors and more have been purchased but not yet issued.
We are growing faster than expected. The Family couldn't be any happier!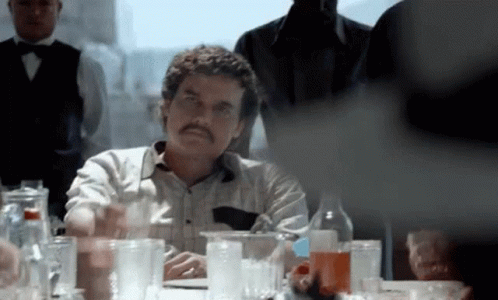 Below is the entire list of assets and tokens the Cartel is currently owning in its treasury.
Hashkings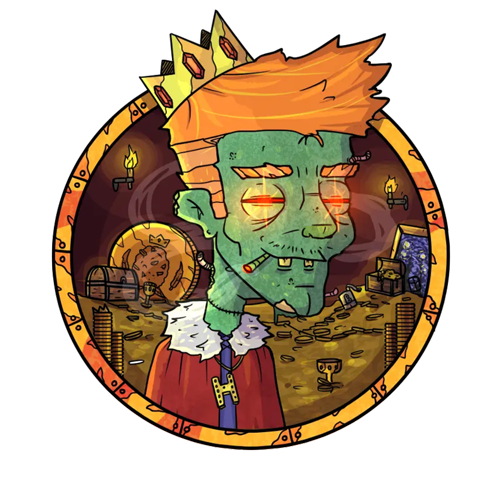 All of the NFTs we hold in Hashkings were swapped with @flauwy and @e-rich1 for about 50% of the market value, as originally announced, plus some MOTA governance tokens for a total of 257 CARTEL. All assets were transferred to @cartel-hashkings.
Operator: @oomrniceoo
Wallet: https://nftm.art/inventory/hkfarm/@cartel-hashkings
(doesn't show our land plots that are in use right now)

dCrops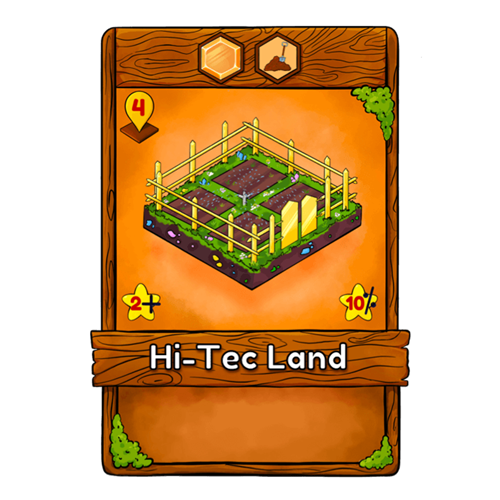 The same kind of asset swap at 50% value happened for @dCrops with @flauwy and @e-rich1 for a total of 44.38 CARTEL (still to be issued).
Operator: @e-rich1
Wallet: https://nftm.art/inventory/dcrops/@cartel-dcrops
(doesn't show our land plots that are in use right now)

PsyberX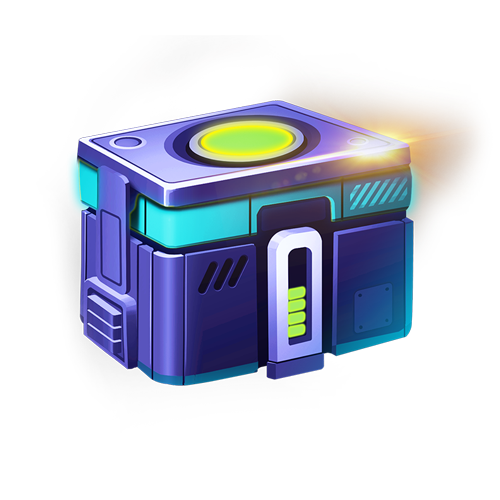 The first person shooter game @psyberx has been on our radar since the launch of the Cartel. Q1 will be an interesting time for this shooting star, where we will get more information and a first look at the ingame graphics.
We are part of this new frontier in HIVE gaming with 400,000 LVL tokens.
One PsyberX Crate with 5 NFT cards per month for each 200,000 LVL. This means we will get 2 monthly crates with 10 NFT cards.

Ehon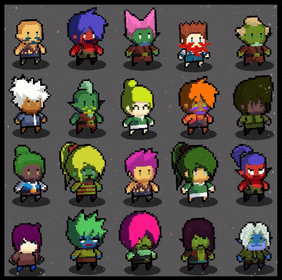 With @ehon we get funky pixelart NFTs that will be playable in multiple games. The German team behind it has a long history on HIVE and the Cartel is supporting their plans.
We have invested into 50 GENONE tokens. These will be redeemable for Generation One NFTs in Q1 2022.
We also got 2,000 EGOV tokens, the governance token and funding mechanism of the team. We might see some more airdrops for holding this token as well.
In Q1 we will get the Tavern, a mating system to breed new NFTs.

Hive Folks
The @hivefolks NFT collection is one of the coolest community projects on HIVE. It features 47 of the leading HIVE members, Dolphins, Orcas and Whales. Their minting price was 80 HIVE but the Cartel missed the opportunity to mint one of them. So the Cartel bought two Hive Folks directly from the market for 99 HIVE each.
The Top 50 Holders of HiveFolks NFTs will be allowed to choose if they want an NFT created in their likeness or someone of their choice, keeping in line with the basic rule that all are made in good taste and with good intentions!
Immortalized on the blockchain we love, forever.
When we are among the top 50 Hive Folks holders, we can design one character for the next edition. Obviously that will be the 1UP Mushroom mascot, which will be a great promotion for 1UP and an honor to be among the most legendary HIVE members.

Hive Punks
@hivepunks is an even more famous NFT project on HIVE and sold out within a few days after its launch. It has a thriving community with multiple tools and bots. And the Cartel is now owning five Hive Punks. I made an asset swap with the Cartel at 50% floor price for each HIVE Punk, which was 15.9 HIVE at the time.


Non Hive Investments
Crypto Raiders
With Crypto Raiders we have our first investment outside the HIVE ecosystem. It runs on the Polygon blockchain and is a pixel graphic dungeon crawler. Our operator @revisesociology bought us an already leveled and greatly equipped Raider from OpenSea. Apparently we were extremely lucky with all the loot he has in his inventory.
Lvl 7 Raider
Price: 0.085 ETH
Operator: @revisesociology
Raider Link: https://opensea.io/assets/matic/0xfd12ec7ea4b381a79c78fe8b2248b4c559011ffb/18653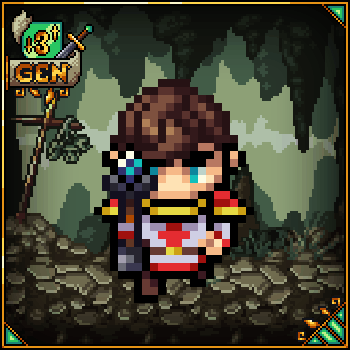 Inventory: Red Hunter's Garb, Shabby Spear, Shabby Mace, Iron Shortsword, Beast Pelt, Copper Mail, Iron Shortsword, Copper Mail, Basic Mail, Sturdy Bow, Basic Mail, Heavy Mace, Sharpened Spear, Crusader's Cloak, Iron Shortsword, Sledge Hammer, Iron Shortsword, Copper Mail, Sturdy Bow, Wood Chipper, Sturdy Bow, Basic Mail, Wizard's Wand, Sharpened Spear, Basic Mail, Wizard's Wand, Sharpened Spear, Great Axe, Great Axe, Sledge Hammer, Quilted Doublet, Pig Skinner, Hunter's Boomerang, Bash - Spell Rune, Farmer's Sickle, Sorcerer's Cowl, Ivy Longbow, Woodland Gabardine, Quilted Doublet, Pig Skinner, Pig Skinner, Sorcerer's Cowl, Farmer's Sickle, Bash - Spell Rune, Ivy Longbow, Apprentice Staff, Quilted Doublet, Sorcerer's Cowl, Ivy Longbow, Candy Cane, Candy Cane, A CR-mas Story, A CR-mas Story

Token Investments
To support our content creators and boost our own @curation-cartel, the Cartel has invested into several Hive-Engine tokens, as well into Splinterlands:
LEO
Our sister tribe LeoFinance is a major source for information about finance and investing. Our next liquidity pool will feature a ONEUP::LEO pair. There are really cool updates and airdrops announced for 2022.
We bought 2,000 LEO tokens, staked them on @oneup-cartel and delegated them to @leo-curator, which will produce daily curation payouts for the Cartel.

SPT
Our second sister tribe is Splintertalk, the Splinterlands community on HIVE, for which we already share a liquidity pool with the ONEUP:SPT pair.
We bought 100,000 SPT, staked them on @oneup-cartel and delegated them to @monster-curator, which will also produce daily curation payouts for the Cartel.

SPS
And finally, we took the opportunity to buy Splintershards SPS, the Splinterlands governance token, when it hit its all-time low at around $0.18. The price was very tempting and we got lucky, as just hours later Splinterlands announced their 2022 plans for SPS and price immediately recovered.
We bought 1,000 SPS and staked it in-game on @oneup-cartel, earning us close to ~40% APR, which we will compound into our position for the time being.

Flauwy's Splinterlands Accounts & Operators
While the cartel is still waiting for the retail release of Splinterlands Chaos Legion to invest into packs and cards, the cartel already manages two accounts of mine, with a 33/33/33 sharing agreement between me, cartel and operator. This offer will continue until the land expansion begins and then reevaluated.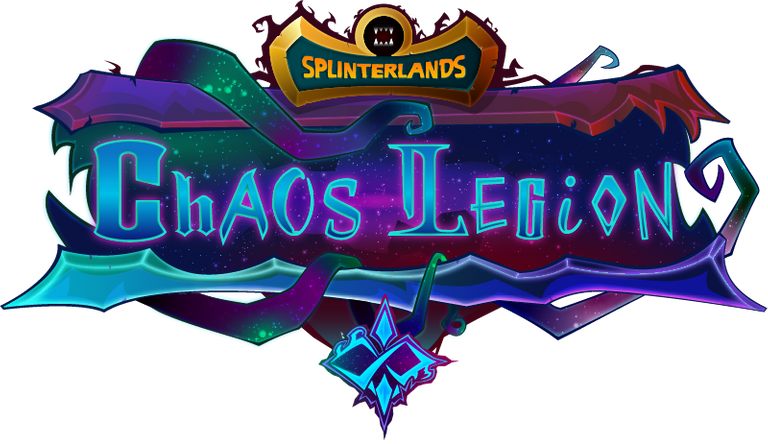 Gold Foil account
On the account @cartel-monster I have delegated most of my gold foil cards on gold league level. The talented live-streamer @drabs587 is operating the account for ranked matches in the league and @usamaro for tournaments. You can watch Drabs regularly on Twitch playing live. This account has 3.2 million collection power - all in gold!
Cards: https://peakmonsters.com/@cartel-monster/cards
@drabs587 even provided the first weekly report about his progress with the account.

Max Champion Account
The Cartel is also managing @monster-grinder, with my maxed out regular foil deck, that plays in Champion for leaderboard positions and is being operated for the past 15 months by the talented @dejan.vucovic.
This account is sitting on 2.8 million collection power, with a max Alhpa, max Beta, max Untamed, max Dice and many promo cards.
Cards: https://peakmonsters.com/@monster-grinder/cards

Content Cartel
We are actively working on bringing more and more games into the Cartel and have operators play them, learn them and write high quality posts about them for the @oneup-cartel account as beneficiary authors. We will edit and design the articles and publish them as part of an ambitious daily series of gaming posts.
We have the following operators writing weekly reports for the Cartel about their games:

Join The Cartel
We are looking for more operators/authors for other games, like Rising Star, Exode, Crypto Brew Master, Rabona and much more. We are also already in talks to create a pro-team for Thetan Arena. Playing these games and staying up-to-date is as much part of the task as creating weekly content about game news and our account progress.
We are also looking for people doing other tasks for us, to push 1UP and the Cartel forward. Think about how you could yourself engage in the community and reach out to us on Discord.
Our latest addition to The Family, who will earn a weekly bounty in ONEUP for the massive service they are providing us. All three of them are already incredibly important Family members and deserve our respect and support.
Our new Discord Mod @sketchygamerguy has already restructured our Discord and shines with his activity and kindness a new light onto our channel.
And @spiritsurge is taking tons of work off my hands, as our new Cartel Manager. Within a few days he basically took heavy responsibility away from me and juggles it with ease and professionalism. We should probably call him The Hand...
Cartel Graphics For You
The amazing Cartel logo was create by @veith-yaeger. Shoutout to her creativity, this logo is seriously the coolest thing I could have hoped for the Cartel. I had zero creative influence in it but am 100% satisified. She will get a ONEUP bounty for it and @e-rich1 and I will gift her X CARTEL, that we will buy with our funds for her.
Feel free to use the following versions of our logo, as well as our new divider for your 1UP and Cartel posts:

This should suffice for now, many more updates are in the pipeline!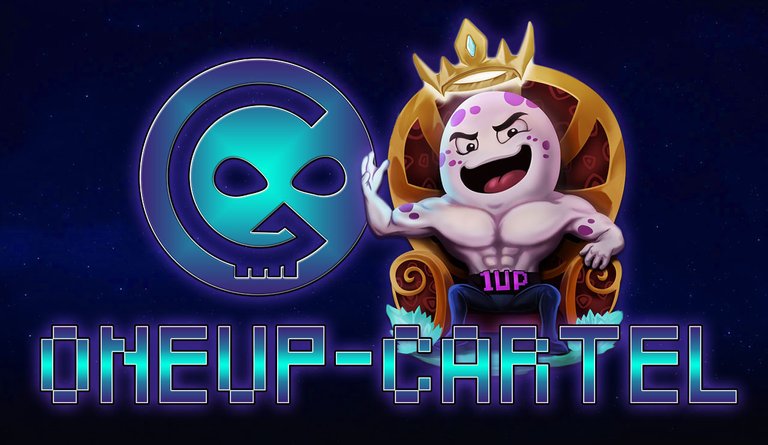 ---
---