Products Or Services - What's The Difference? - And Why Does It Matter? - Luke Is Alive Day 8

---
Here I talk about the difference between products and services, and why it's important to be aware of it.
---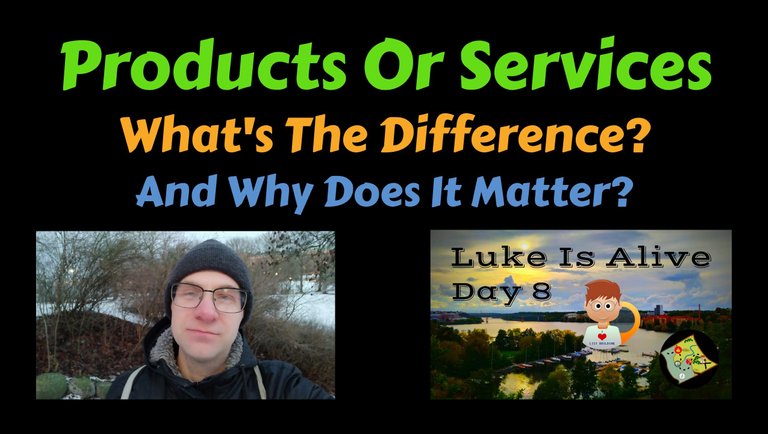 Graphic made in Desygner
Hi there and welcome to my vlog, my name is Erik Gustafsson and I go by the handle @flaxz on Hive, CTPtalk and 3speak.
Products Or Services - What's The Difference? - And Why Does It Matter?
In this video I go through what the difference is between products and services, and also why it's very important, plus I include a screenrecording of me finding Luke one time today.
So just looking at the surface a product is a one time purchase while a service is a subscription, and the reason for this is that a product is something you consume and use up, while a service is something that you use continuously over and over, and it does not get used up.
But it is not that easy because not all sellers are aware of this distinction themselves, some are selling a continuous service as a one time purchase, or a product as a subscription, and this is where it gets complicated, both for you and for them.
Now if you manage to get a continuous service for a one time price you just got a great bargain, while the seller is not making as much money as they would if they sold it as a subscription, plus if they have an affiliate program tied to it then the affiliates will not make much money on it either, and therefore there will not be as many affiliates promoting it since they can make more money somewhere else.
On the other hand if you where to buy a product as a subscription you will most likely just keep it for a month or two until you have consumed the product, and that could be a good deal for you if the price for that is lower than if you where to buy it for a one time price.
For the seller though, they will have a hard time to get people to keep paying for the subscription since the buyers use up the product and find no need to keep paying for it, and this again means less affiliates promoting it since the money is in selling continuous services as a subscription.
This is why it is so very important to get this difference, and to sell products and services in different ways, though you can always bundle a product with a service and sell it as a subscription, that is what ClickTrackProfit is doing with their training, they have a built in downline builder on many of their training videos, so while the video training is a product, the downline builder that goes with it is a service, and that is why people keeps on paying their subscriptions even after finishing the training.
Enjoy Watching The Video!
Luke Is Alive Day 8
Luke is a very alive figure, he travels around in Listopia, and you need to find him so he can help you to build your email list, it's a Scavenger Hunt from ClickTrackProfit, see the Luke Is Alive Community about how the daily contest works.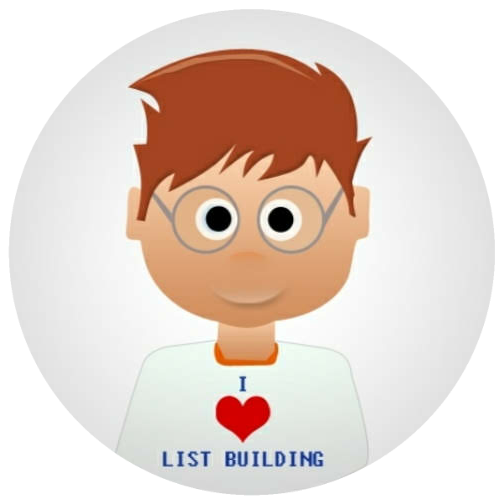 Screenshot from CTP
This is Luke in person.
I Found Luke
So today I found Luke one time in SeaLifeHits, this is a Traffic Exchange run by @sigskeie and he makes a really great job with it, and below you can see 2 screenshots of me starting the hunt and then finding Luke.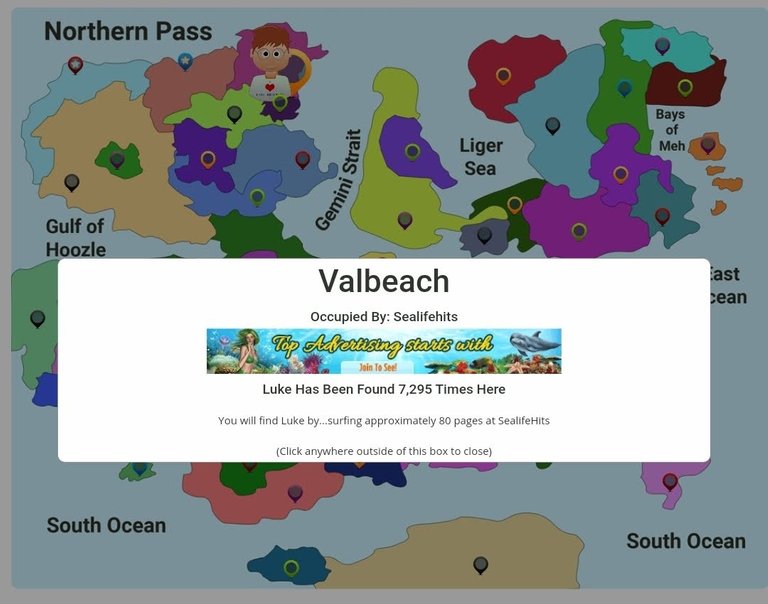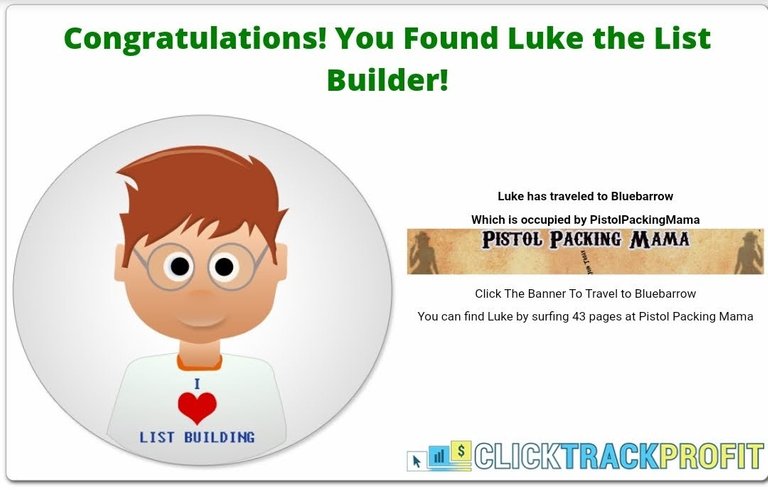 In this TE I mainly promote my Lead Capture Page for Mobile Cash Formula, which is a 42 day email course on how to make money online in a mobile friendly way, and below you can see a screenshot of that LCP.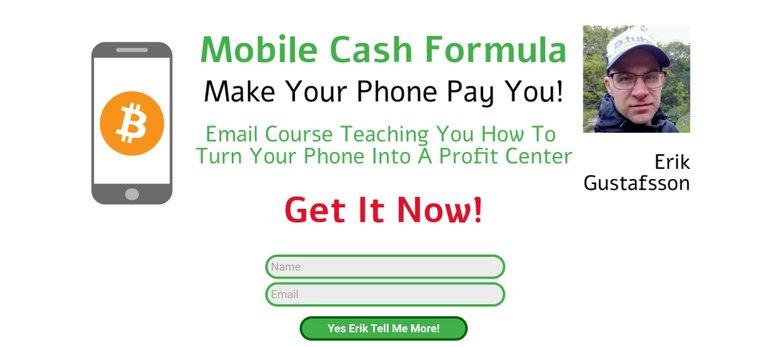 So that was my hunt for Luke for today.
Thank You!
Thank you very much for reading this post and watching the video, I hope you liked it, leave your thoughts in the coments below, and ...
Stay Awesome!
Sincerely,
Erik Gustafsson
This is my own personal opinion, do your own research before investing, and seek legal counsel if uncertain.
---
Credits For Music
1
Royalty Free Music from Bensound, track Hey!
2
Music: A Strange Feeling - Musician: Michael Ramir C. - URL: https://mixkit.co/
---
---
---
▶️ 3Speak
---
---