Track Your Results - To Improve Your Performance - Luke Is Alive Day 14

---
Here I talk about how you can improve the conversions to your list by tracking the performance of your traffic and your Lead Capture Pages, plus I include a screenrecording of finding Luke 1 time in BootScootinTraffic.
---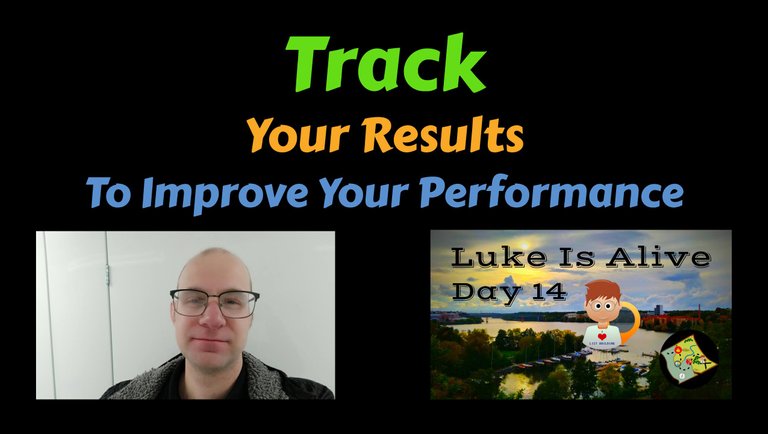 Graphic made in Desygner
Hi there and welcome to my vlog, my name is Erik Gustafsson and I go by the handle @flaxz on Hive, CTPtalk and 3speak.
Track Your Results - To Improve Your Performance
In this video I first mention that I was interviewed today by @lisamgentile1961, check her profile to see if the video for that is up, I hope it turned out great.
Then I also talk about tracking in relation to listbuilding, and that by tracking the performance of your traffic and of your Lead Capture Pages you can use that feedback to get better conversions.
I use LeadsLeap for tracking, and even though I am upgraded there they do have conversion tracking for free, which is not the case in many other places.
Once you have conversion tracking properly set up and tag your traffic sources, plus also set a rotator to split test your LCP's, then you are ready to track the 2 most important factors for improving your performance.
Traffic Sources
Lead Capture Pages
So starting with Traffic Sources you will note that not all advertising is equal, some type of traffic have better conversions than others, and also specific traffic sources in a type has better than the next.
You will be able to determine what Traffic Exchanges, Mailers, social media and blog posts that gets the best conversions in relation to how many visitors that you get from each traffic source, and you can use that information to focus on what is performing the best.
Now in this calculation there is actually one more factor, the time you need to use with each traffic source to generate a certain number of visitors, which is why it's also important to talk about types of traffic sources to make an accurate comparison.
Over time you will also be able to compare the types of traffic sources too, certain types of traffic will have better performance than others, for example your blogs will most likely be generating much less amount of visitors to your LCP's than any TE, but the conversion rate will be the best you will ever see.
Then we have the performance of your LCP's, and as I wrote above make 2 LCP's and add them to a rotator for split testing, also part of LeadsLeap, and over time you will see what LCP convert better than the other.
Once you have determined that, make a new one to replace the less performing LCP, and keep on tracking and split testing, and repeat the same steps depending on your results.
This way you are able to track the performance of your Traffic Sources and your Lead Capture Pages and continuously improve your conversions to your email list.
Enjoy Watching The Video!
Luke Is Alive Day 14
Luke is a very alive figure, he travels around in Listopia, and you need to find him so he can help you to build your email list, it's a Scavenger Hunt from ClickTrackProfit, see the Luke Is Alive Community about how the daily contest works.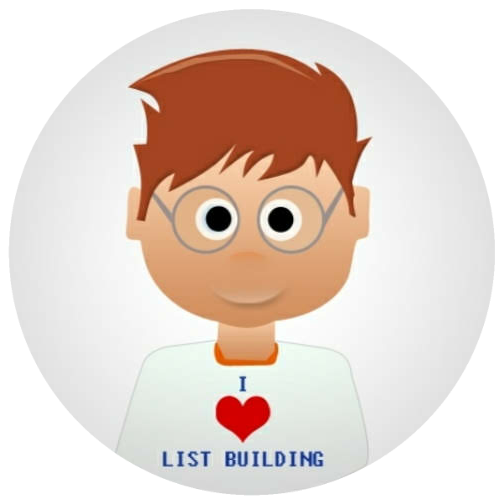 Screenshot from CTP
This is Luke in person.
I Found Luke
So today I found Luke 1 time in BootScootinTraffic after surfing 43 pages, and you can see a screenrecording in the video above.
This TE is owned and run by @mamasez and I saw some nice and personal LCP's promoted here, but many more generic affiliate pages, though I did have a white cat following me around, and below is 2 screenshots of me starting my hunt, and then finding him 1 time.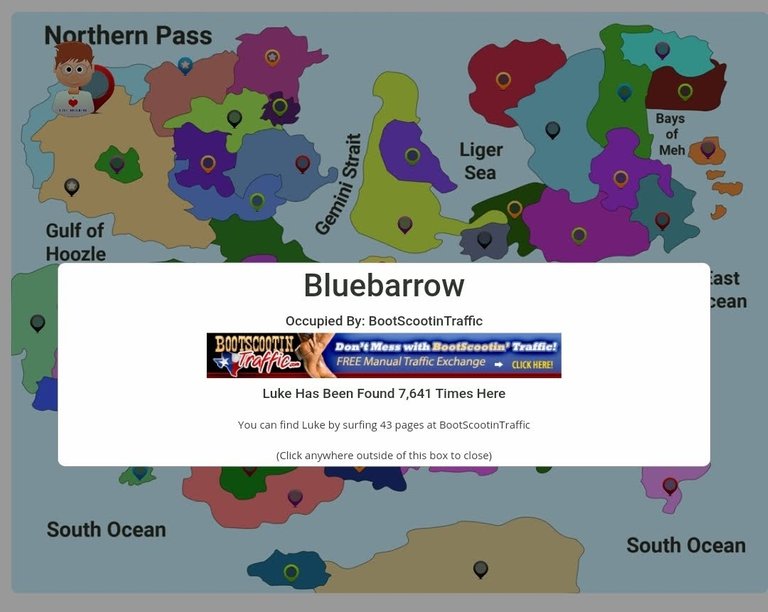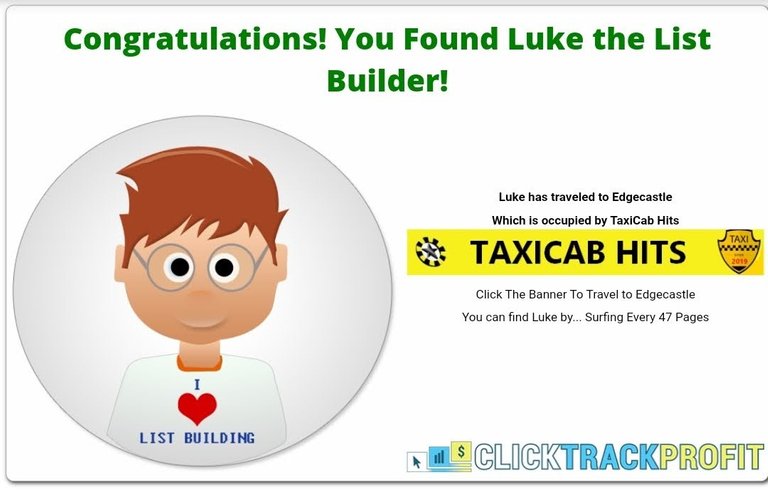 So that was my hunt for Luke for today, and here I mostly promote my LCP for the I Am Alive ebook.
Thank You!
Thank you very much for reading this post and watching the video, I hope you liked it, leave your thoughts in the coments below, and ...
Stay Awesome!
Sincerely,
Erik Gustafsson
This is my own personal opinion, do your own research before investing, and seek legal counsel if uncertain.
---
Credits For Music
1
Royalty Free Music from Bensound, track Hey!
2
Music: A Strange Feeling - Musician: Michael Ramir C. - URL: https://mixkit.co/
---
---
---
▶️ 3Speak
---
---