A special visit with coffee, cookies, and candy canes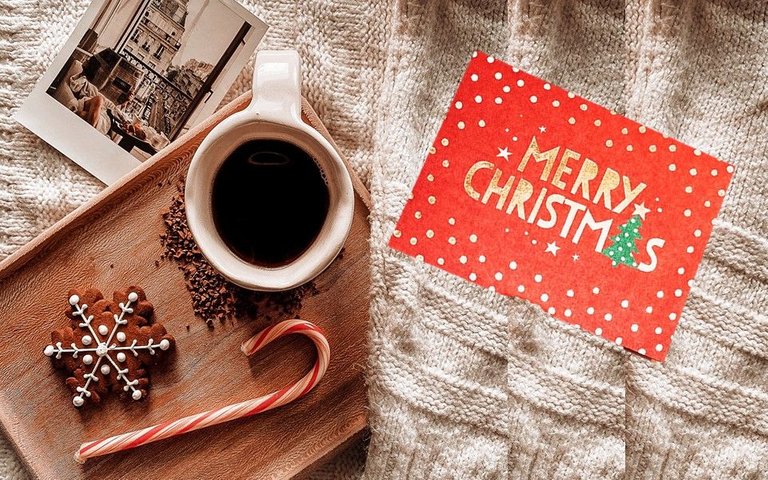 Source

A special visit with coffee, cookies, and candy canes
The alarm clock rings on my nightstand and I get up full of joy, the first thing I do is put my feet in the pink wool sandals that my grandmother gave me on my last birthday to protect them from the cold, I think this is precisely the ideal time to put them to good use.
Winter this time is really strong, it has frozen everything in its path with a great wave of cold that has not been seen for a long time. Upon reaching the kitchen, he placed the last mark on the Advent Calendar that I hung next to the coffee maker so that it would be the first activity he would do each day while enjoying how the smell of freshly brewed coffee awakened all my senses.
This December 23rd, I have an additional task that my children gave me, I have to write a letter to Santa, something I haven't done since I was 13 years old, but they asked me so enthusiastically that I will do my best so that accompanied by my cup of hot coffee, pencil, and paper, I take a deep breath to begin the great task.
Dear Santa Claus
I haven't written to you in a while, but I'm sure that in your infinite wisdom you will know who it is, it's your dear friend Marlin, that little girl who, at 13 years old, still served you the chocolate chip cookies that you loved so much. You like them, with a cup of creamy coffee and a candy cane that will brighten up your complicated work on Christmas Eve.
My children have asked me to send you a letter again, but as you know, I'm not especially outstanding in this subject of writing about things in my family. So in order not to dwell on this text, I prefer to tell you in person while we share some sweets, so you are cordially invited to my house this December 24 before you start your task of delivering gifts, so I can tell you everything.
That afternoon I ran out before the post office closed and managed to send all the letters, although I confess that I did not have much faith that the miracle that I am about to tell you about would take place, I never imagined that a being as important in the world as Santa Claus Please take my invitation seriously.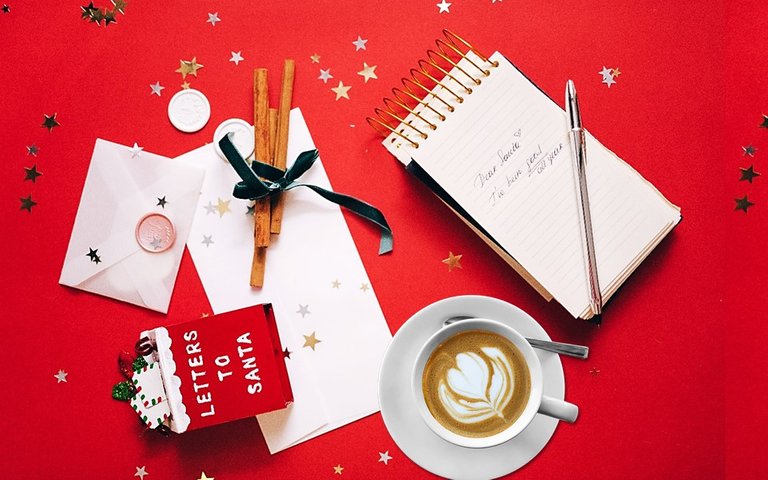 Source
The night of December 24 looked lonely and sad, on the outskirts, no one could be seen walking on the sidewalks, everyone was hiding from the intense cold, and a thick layer of white snow accumulated at least one meter high on my garden, which It would be a great job for me to remove it at the moment I wanted to leave. Night came so quickly, changing the Christmas mood to a dark hue with few fairy lights barely standing out against the white of the snowfall outside, as I gazed out the window holding a large cup of creamy coffee garnished with marshmallows and canes. Caramel, something she enjoyed a lot since she was little, and well, this was a moment of peace that she took advantage of while the children were upstairs playing on the internet.
Without prior warning, I heard behind me a laugh Ho ho ho, with a thick voice that gave me a strong scare and almost made me throw the cup into the air, turning around something wonderful showed me that it was not a dream, nor was it a thief that had sneaked into my house, it was something so magical that my heart was filled with feelings in seconds when I saw the father of Christmas himself standing in front of me. I felt such emotion when I saw its bright warm light and its smell of caramel taking over the entire kitchen, that tears of joy inevitably ran down my face.
Santa Claus just stared at me and then with a smile, he gave me a box full of wrapping paper, scissors, and adhesive tape that the elves had prepared for him and then said to me:
— I hope you have a coffee for me as delicious as the one you are drinking, it will take a while to wrap the gifts for your 4 children.
That was one of the best experiences I have had in my life, sharing a friendly chat with Santa Claus remembering my childhood times, and eating chocolate chip cookies, is proof that the spirit of Christmas fills our hearts with happiness.
Meanwhile, we wrapped my children's gifts, and he was telling me about some of the pranks that each one of them had done during the year, fortunately, none was so serious that they brought him coal, but he assured them that they are so mischievous that they hesitated for a moment. Finally, Santa Claus said goodbye before the children finished their game, but not before taking a cup of coffee for the road and wishing everyone a Merry Christmas.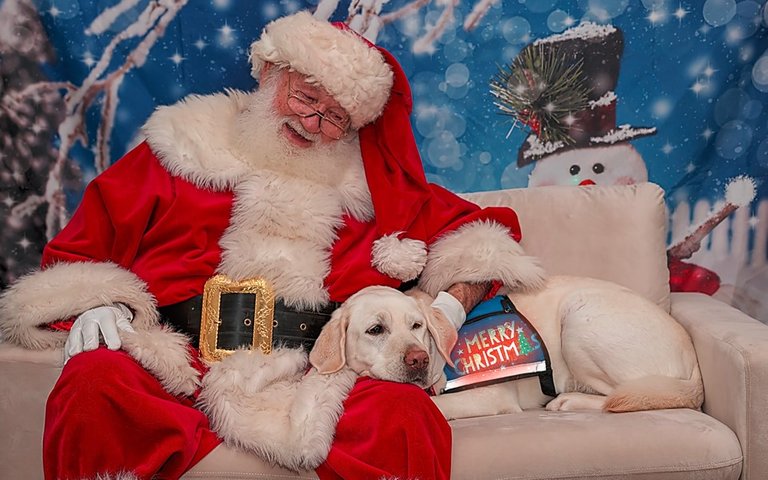 Source

All images in this post are my property and cannot be used without my permission.
The divider was made in Canva, using multiple royalty free images from Pixabay, freepng vectors and freewing.
All Rights Reserved

---
---