El Reflejo del Otro Mundo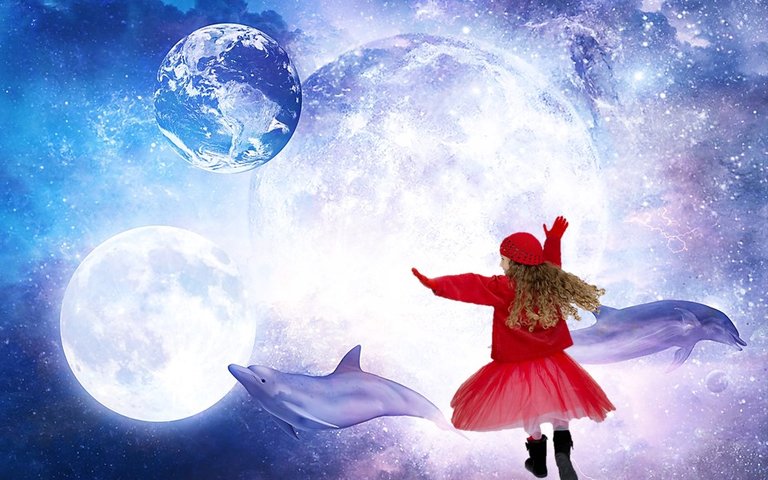 Amy en Pixabay 1
Jill Wellington en Pixabay 2

ESPAÑOL / ENGLISH
El Reflejo del Otro Mundo
The Reflection of the Other World
La noche se hace profunda, dejando brillar a plenitud las estrellas lejanas que alumbran el firmamento, mientras esta niña rubia, de ojos azules y sonrisa perfecta, baila bajo el manto celestial, disfrutando de la vista a través del cristal de una ventana colocada en el techo por su padre para su disfrute. Luna es el nombre con el que fue bautizada esta pequeña, que adoptó el viejo astronauta cuando visitó el orfanato católico en el año 2011, por alguna extraña razón, ella siempre ha manifestado una atracción especial por el cosmos, hablándole durante horas a las estrellas como si alguien la escuchara desde el manto infinito.
La extraña danza astronómica parece sumergir a la niña de 7 años en un trance profundo que la hace proyectarse mentalmente de una forma desconocida. En principio, todo comenzó como algo normal y sin importancia, un juego de niños sin nada que aportar, más que los comentarios que hacía a su padre sobre conversaciones con alguien en las estrellas, pero conforme pasó el tiempo, estas pláticas se fueron convirtiendo en un hecho resaltante que abrumó su vida a un grado muy alto detallando con precisión cosas de otros mundos, que iban bastante más lejos que las que pueda provenir una persona normal de esta edad.
Tan pronto dominó el uso del lápiz, sus sueños se fueron manifestando como dibujos en blanco y negro, los cuales realizaba sin detenerse por largos periodos de tiempo, empleando técnicas de diseño y proporciones exactas, imposibles de creer que provinieran de esas pálidas y pequeñas manos delgadas. El reflejo del otro mundo, así llamó Luna a las cosas que materializaba, contando con lujo de detalles la historia de cada uno de estos lugares, como si de primera mano las hubiese vivido en carne propia, esta condición hizo que su padre la ocultara de la sociedad, el científico de la Nasa se dio cuenta de que podía explotar mucho más esta desconocida virtud que estaba desarrollando su hija adoptiva.
El astronauta realizó en secreto experimentos extrasensoriales que la llevaban en viajes mentales hasta el planeta Marte, pero en épocas diferentes a la nuestra, presumiblemente ciento o miles de años antes de la actualidad. Sumergiendo a la niña en un tanque de aislamiento sensorial, él le mostraba a Luna imágenes de lugares en el planeta rojo que habían fotografiado los satélites, áreas donde quedaban formaciones rocosas que cualquiera pudiera presumir eran ruinas, posteriormente la niña salía de la inmersión y hacia su conocida danza nocturna, entrando en trance para dibujar como fue el sitio en el pasado, de esta forma comenzó a estructurar el mapa de lo que parecía tomar la forma de una gran ciudad de una civilización extraterrestre.
The night becomes deep, letting the distant stars that illuminate the firmament shine in fullness while this blonde girl, with blue eyes and a perfect smile, dances under the celestial mantle, enjoying the view through the glass of a window placed on the roof by her father for her enjoyment. Moon is the name with which this little girl was baptized, adopted by the old astronaut when he visited the Catholic orphanage in 2011, for some strange reason, she has always manifested a special attraction for the cosmos, talking for hours to the stars as if someone was listening to her from the infinite mantle.

The strange astronomical dance seems to submerge the 7-year-old girl in a deep trance that makes her mentally project herself in an unknown way. At first, it all began as something normal and unimportant, a child's game with nothing to contribute, other than the comments she made to her father about conversations with someone in the stars, but as time went by, these talks became a highlight that overwhelmed her life to a very high degree detailing with precision things from other worlds, which went far beyond what a normal person of this age can come up with.

As soon as he mastered the use of the pencil, his dreams manifested themselves as black and white drawings, which he made without stopping for long periods of time using design techniques and exact proportions, impossible to believe that they came from those pale and small thin hands. The reflection of the other world, this is what Moon called the things she materialized, telling in great detail the story of each of these places as if she had lived them firsthand, this condition made her father hide her from society, the NASA scientist realized that he could exploit much more this unknown virtue that his adopted daughter was developing.

The astronaut secretly conducted extrasensory experiments that took her on mental journeys to the planet Mars, but in times different from our own, presumably a hundred or thousands of years before the present day. Submerging the girl in a sensory isolation tank, he showed Moon images of places on the red planet that had been photographed by satellites, areas, where there were rock formations that anyone could presume, were ruins, then the girl came out of the immersion and did her well-known night dance, going into a trance to draw what the site was like in the past, thus beginning to structure the map of what seemed to take the form of a great city of an extraterrestrial civilization.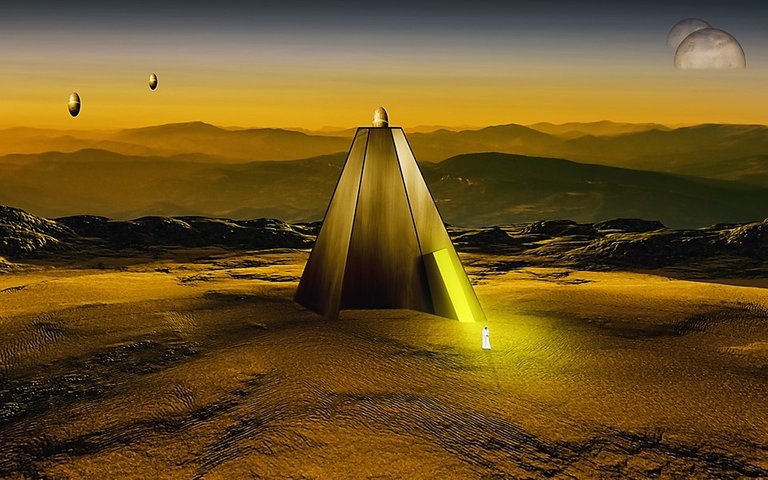 Mollyroselee en Pixabay
En una velada observó las fotografías tomadas en el terreno por uno de los vehículos robotizados de la Nasa, la zona específica era una área conocida como Cidonia, donde algunos presumen que pueden verse sepultada bajo la arena los restos de una pirámide de 4 lados con proporciones descomunales, incluso más grande y alta que la gran pirámide de Guiza. Esta vez la inmersión en el viaje superó todos los límites, cuando repentinamente el mítico baile empezó a producir efectos extraños en la niña y su entorno, desbordando una gran cantidad de energía cósmica.
La explosión de los bombillos en la habitación de manera repentina, fue solo el anuncio de que una muy amplia manifestación de ondas gravitatorias que crecía abruptamente, rompiendo el velo del espacio-tiempo de manera involuntaria abriendo un portal en la ventana del techo, pero por más sorprendente que fuera no era simplemente una visión, el cristal se convirtió en una puerta al pasado de otro mundo, un sitio donde podía verse un planeta Marte con atmósfera, grandes ciudades, un cielo azul y gente haciendo vida normal con rasgos muy parecidos a lo que pudiéramos imaginar fue en algún tiempo la civilización egipcia.
Un ruido estremecedor de manera veloz cambió todo el escenario por completo, gritos espeluznantes se escuchaban a través de la puerta estelar mientras la niña continuaba danzando sin parar, pero afectada por lo que se estaba manifestando en el pasado. El cielo azul en el lejano planeta se tiñó de rojo, permitiendo literalmente qué grandes bolas de fuego provenientes del espacio pulverizarán todo a su paso, mientras de fondo se podía observar un inmenso planeta destruyéndose en miles de pedazos con rastro de un cometo que impactó contra él, en ese momento, un fuerte zumbido se apoderó del todo, terminando con las imágenes y sumiendo la habitación en una profunda oscuridad antes de colapsar por completo en una explosión de plasma, que dejó inconscientes en el piso a la bella Luna y su padre.
La luz incandescente de una linterna deslumbró repentinamente la retina del viejo astronauta, mientras llegaban a sus oídos sonidos dispersos que no le permitían comprender nada, poco a poco su visión borrosa se fue aclarando hasta que logró comprender que era prisionero y se encontraba en una instalación del gobierno, siendo interrogado por la fuerza especial del servicio secreto conocida por los ufólogos y conservacionistas como los hombres de negro.
On one evening, she observed photographs taken on the ground by one of NASA's robotic vehicles, the specific area was an area known as Cidonia, where some presume that can be seen buried under the sand the remains of a 4-sided pyramid with colossal proportions, even larger and taller than the Great Pyramid of Giza. This time the immersion in the journey exceeded all limits when suddenly the mythical dance began to produce strange effects on the girl and her surroundings overflowing a great amount of cosmic energy.

The explosion of the light bulbs in the room suddenly was just the announcement that a very wide manifestation of gravitational waves growing abruptly, breaking the veil of space-time involuntarily opening a portal in the ceiling window, but as amazing as it was not simply a vision, the glass became a doorway to another world's past, a place where one could see a planet Mars with an atmosphere, large cities, a blue sky and people going about their normal lives with features very similar to what we might imagine was once the Egyptian civilization.

A shuddering noise quickly changed the whole scenario completely, bloodcurdling screams could be heard through the Stargate while the girl continued to dance without stopping, but affected by what was manifesting in the past. The blue sky on the distant planet was dyed red, literally allowing great balls of fire coming from space to pulverize everything in its path, while in the background a huge planet could be seen being destroyed into thousands of pieces with traces of a comet that impacted against it, at that moment, a loud buzzing sound took over, ending the images and plunging the room into deep darkness before collapsing completely in a plasma explosion, which left the beautiful Moon and her father unconscious on the floor.

The incandescent light of a flashlight suddenly dazzled the retina of the old astronaut, while scattered sounds reached his ears that did not allow him to understand anything, little by little his blurred vision became clearer until he managed to understand that he was a prisoner and was in a government facility, being interrogated by the special force of the Secret Service known by ufologists and conservationists as the men in black.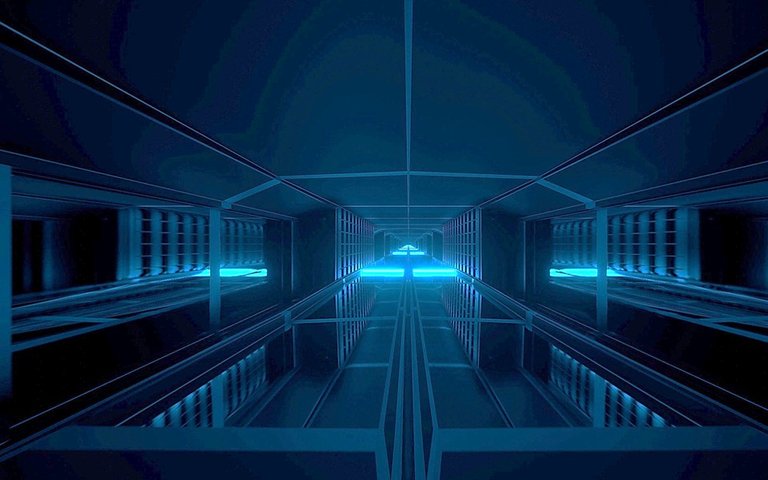 tunnelmotions en Pixabay

El separador fue efectuado en Canva, utilizando múltiples imágenes libres de derechos de autor, provenientes de Pixabay, vectores de freepng y freewing.
Todos los Derechos Reservados
The divider was made in Canva, using multiple royalty free images from Pixabay, freepng vectors and freewing.
All Rights Reserved

---
---