The Soul of the Halloween Coffee Party
Hello dear friends, today again joining this great initiative #spillthebeans, I want to invite @solecitosalazar to participate.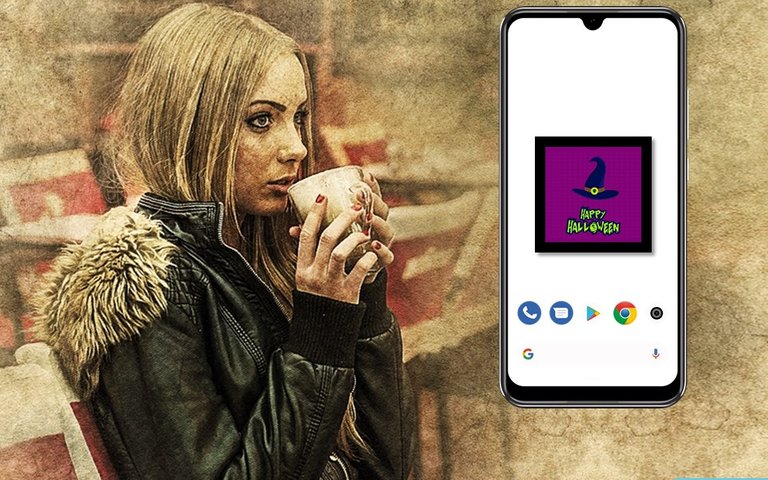 Source 1
Source 2
Source 3

The Soul of the Halloween Coffee Party
The excitement came to my mind, drawing on my face a big smile, when I finally received through the mobile application the invitation to the Halloween party at the Coffee Tower, the headquarters of one of the largest companies in this region and in which, there is a magnificent terrace to enjoy in the open spaces of the best night view of the city. In addition, attending this party has its advantages, since it will be full of beautiful guys with lots of money, just what the doctor prescribed me to get out of my economic crisis, so without hesitation, I devised a great costume that was able to impress everyone who passed me in front, showing the most of my sensuality and carving the curves of my body, just where I know that men go completely crazy.
If Cruella, the famous cartoon character, could make a Dalmatian costume and Lady Gaga a meat one, what's to stop me from making a costume entirely out of the beverage I love and moreover, one that was kinky enough to make an impact at the fantastic Halloween party. Thousands of ideas came to my head, but finally, I decided on the best one, because not only would it be enough to attract looks, I wanted to make all their senses fall, so I looked for some old coffee sacks as fabric and I put them to soak in a concentrated infusion before cooking my costume, when dry, the clothes were impregnated with a magnificent smell of one of the best coffees ever made, -or at least that's what the strange man who sold it to me told me-, which I kept for a long time in my pantry just for a special occasion.
After a few hours of cutting and sewing, finally, my work of art was ready, I had elaborated a very special scarecrow girl costume, where my body looked exuberant, which I completed with terrifying makeup that made me the perfect bride, for any of the coveted bachelors, sons of the magnates of the coffee industry.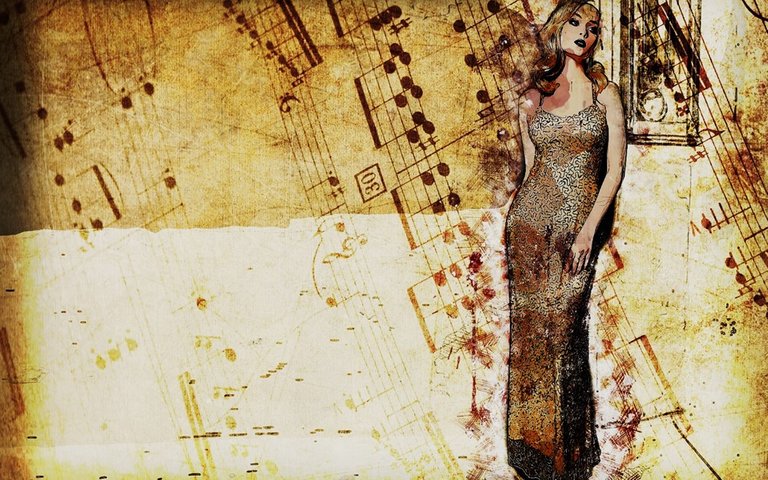 Source
The night showed all its splendor showing off a bright full moon, while I walked in my high heels through the lonely streets, since I did not even have how to pay for a cab, my hurried pace inevitably made me start sweating, something uncommon in me, but apparently caused by the dress impregnated in the Amazonian infusion, every time I advanced also the temperature rose under a kind of chemical reaction, which made the costume began to tighten my whole body as if it wanted to devour it, or at least merge with my skin. It was at that moment, that I began to perceive the strange vapors that reached my nose in an overwhelming way, it was a macabre smell that I had never felt before, but that took over everything around me until I was completely paralyzed in the middle of an alley, at the same time that the costume took on a life of its own and took over my mind, manifesting a demon that possessed me completely.
Pure evil began to run through my bloodstream, while my heart accelerated prey to the absolute fear of what was happening to me, a fact that did not last long, because in a few seconds, something inside me exploded, were years of resentment against the rich people who would be at that party, for all the contempt that I always offered me just for being poor, despite the great sacrifices I made to please them, the evil was consummated in the interior of my being, touching my soul in a corrosive way as a consequence of the fermentation of the strange drink with which it had occurred to me to impregnate the cloth, now I was already another one, I cannot say person because I do not know what I really am, but human some time ago I stopped being one, my feelings were transformed into macabre plans of revenge, hate and resentment, that manifested themselves in an excessive thirst for blood and death.
So, that night, when I arrived at the party, I fully enjoyed how everyone was impressed with my new outfit, delighting in a lustful way with the contours of my body, which let me show much more than they had even imagined, that way I was putting into practice all the dark plan that came to my mind a long time ago, So, taking advantage of the darkness, while in the background I played the retro time with the song Hotel California by The Eagles, I threw a bottle of poison into the coffee punch and just sat in the corner to enjoy the show, when one by one they were falling dead in front of me.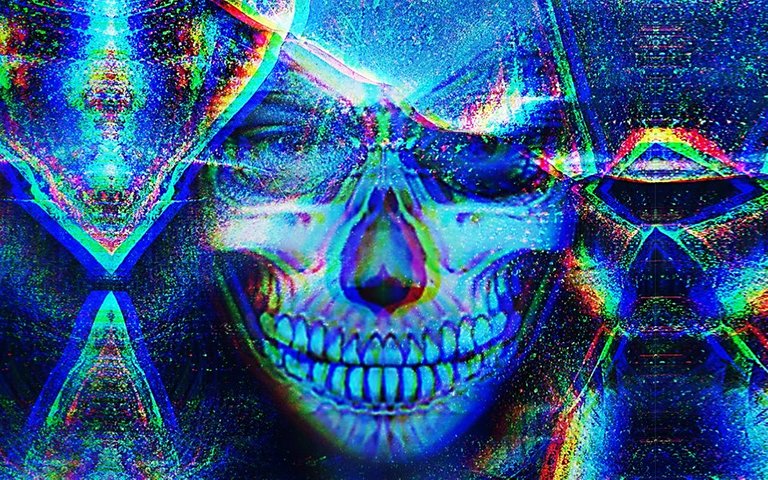 Source

All images in this post are my property and cannot be used without my permission.

The divider was made in Canva, using multiple royalty free images from Pixabay, freepng vectors and freewing.

All Rights Reserved

---
---