The strange coffee machine of destiny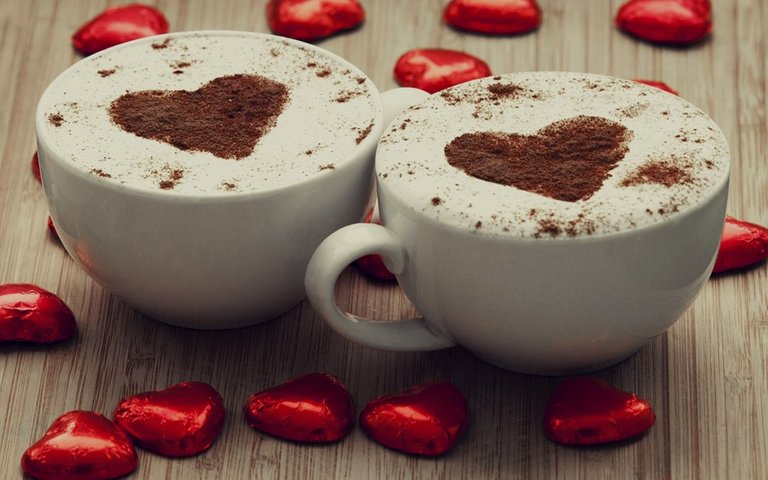 Source

ENGLISH
Here begins the day of this music fanatic, when it was barely 9 o'clock in the morning after concluding his usual program that already has many years on the air creating a huge audience that idolizes him for the excellent musical themes he chooses every day to liven up the morning from 5 am, something really important for the inhabitants of this city where the heavy traffic on the main streets is one of the most serious problems faced by the city council subjecting the neighbors to endless queues of vehicles where the radio is a kind of friendly escape valve of stress.
Ladies and gentlemen, this concludes another week of this radio program that I love to do to bring you the best music of the times of yesteryear, your trusted announcer says goodbye.
However, despite providing tranquility John is unable to achieve his own inner peace, he has long been completely alone and sad with no one to share his successes and musical virtues with. That feeling is present in a furious way today that is his 47th birthday, a very special number for the fervent believer of astrology and any ritual that passes in front of his eyes, so the concern definitely increases in his mind when he understands that he is already in the middle of his adulthood and still has nothing stable to promise him an optimal future of well-being.
Poor John does not stop thinking and worrying as he walks down the street looking at the ground practically without caring about anything lamenting his existence, just around the corner is Natasha a prominent businesswoman whose work does not allow her to take a single break, as she is the brilliant manager of a very important commercial bank, despite being a young and beautiful woman is also alone, with no one to enjoy only accompanied by her cell phone by which she is talking nonstop completely distracted while hurrying her walk without even being aware of what is happening around her.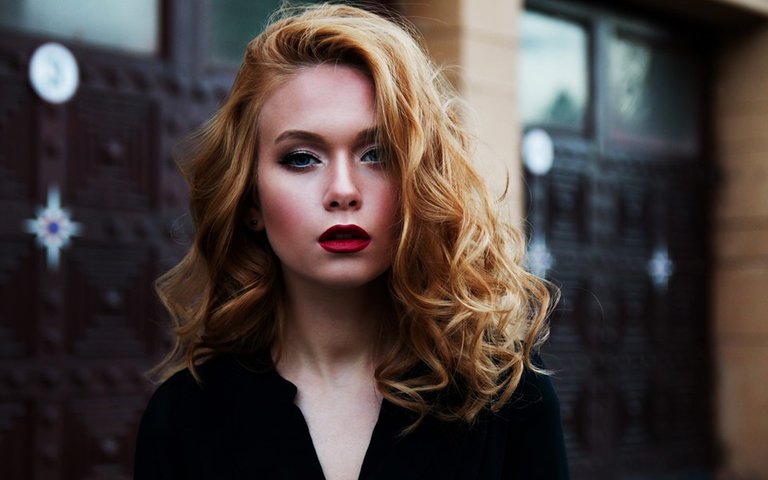 Source
If you believe in destiny, this point is where things become mysterious and chance, fate, the force of attraction, or angels come into action to unite these two people making the inevitable happen as it was already arranged, both characters cross on the corner immersed in their own problems without realizing the presence of the other, a strong blow to the head puts them on alert when they collide violently face to face producing a concussion that leaves them both lying on the ground almost unconscious and bleeding with an open wound in the head. A person from a nearby coffee shop saw what happened and quickly acted to help them by calling 911 from where an ambulance transported them to the nearest hospital unconscious.
Minutes later John wakes up with a severe headache lying on a hospital gurney, he is totally bewildered he has no memory of what happened or how he got there, shortly after he realizes that next to him there is a beautiful woman who is also starting to wake up with almost the same wound on her forehead that he also has according to what he can see in the side mirror of the small emergency room. The elegant lady stares at him and smiles at him, something John never expected to receive from such a beautiful woman, so he rather nervously reciprocates the smile and starts a flowing conversation with the girl where they both laughed about the things that happened.
However, the topic of conversation is quickly exhausted and John inexperienced in romantic matters is left without knowing what to do, while Natasha a little more fluent in human relations takes his hand and tells him that in front there is a coffee machine and invites him to the large metal box that is in the middle of the hallway which looks quite strange and if you want old.
Standing in front of it they realize that the mechanical monster has only three buttons classic, rich, and special both look at each other and say at the same time as two lovebirds who think alike which one do you prefer, then they laugh getting even closer, maybe it's the blow on the head or maybe love at first sight, but the magic took over the atmosphere.
Natasha was the first to choose the button, pressing classic, there began to play a soft classic rock song while the strange machine prepared the coffee something that of course gave John the tools to make a fluent conversation given his extensive musical knowledge leaving the girl totally in love, then it was John's turn who pressed special, then began to play a version of Happy Birthday recorded by Elvis Presley as a gift to a friend which made him remember that that day was his birthday, perhaps the best birthday he had ever had in his life, even though he was in the emergency room of a hospital, but for the first time he was not alone, and he felt he had found his better half thanks to the romantic scenario created by the cinnamon aroma of the coffee being prepared and the delicious taste of the drink they shared talking and laughing, completely forgetting all their personal problems and being united forever by the coffee from the strange machine of destiny.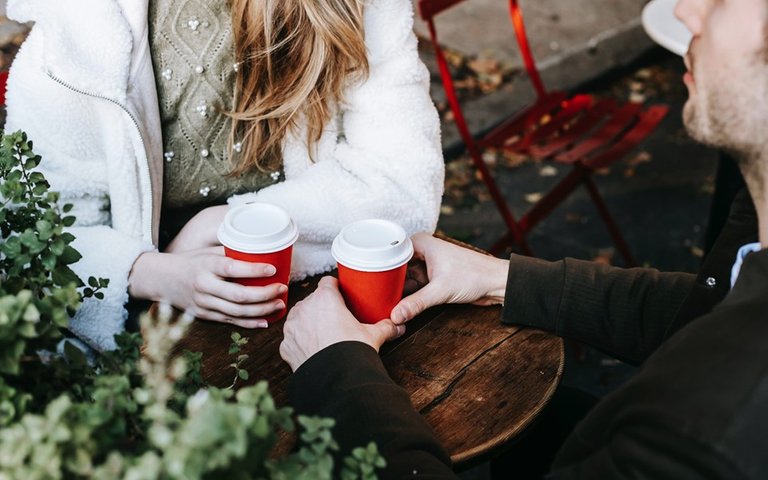 Source

---
---