Thirst for coffee
A big hello to all those who enjoy coffee as much as I do, this is my participation in the #spillthebeans contest and I would like to invite to participate to @ayneblood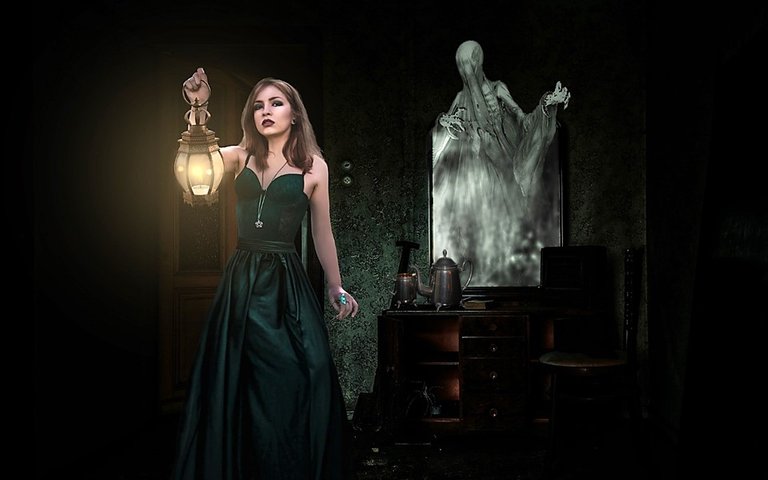 Source

ENGLISH
The brushes of the car are activated to brush away from the glass, the small drops of rain that come with the dew in this cold climate, allowing Brittany to enjoy all the splendor of this magnificent valley surrounded by high gray mountains, where the sun begins to show its first rays with a dull light, which barely manages to clarify the panorama full of fog
However, the smile on the face of the beautiful woman is not daunted, by the loneliness of the long dirt path that she is traveling to reach finally to your destination. A small wooden house by the dark lake, which she managed to acquire by spending all her savings, but which somehow fills her with hope, trying to rebuild her life after the terrible divorce.
For years, she was mistreated by Prince Charming, who completely shattered all her fairy tale dreams by transforming into a monster that beat her daily, to the point of almost killing her. That's why these days, with what remains of her inner strength, she seeks to start in a new place, away from everything, trying in turn that the perverse man never manages to locate her again.
Opening the door to his new house, a cloud of dry dust rises inside, causing him to sneeze and cough as he moves through the gloom, searching for a switch to turn on at least one light bulb, finally getting one of the Lamps dimly lit in a dining room everything looks intact, there are a few very old pieces of furniture cluttered with dirt and mold, though it looks like you've stepped into a time capsule.
The girl advances towards the kitchen with the little light that there is in the house, to check how she is and see what she needs in her first days, when observing the polished wooden counter completely white due to the accumulated earth, she takes a rag and begins to clean it. At that moment she realizes that there is an old coffee maker that was very special to the former owner because it is in a place away from everything, she cleans it in detail to see if it may have any value, but she does not consider it important. Motivated that coffee is something that is not part of his fitness life, while green juices and tea are the centers of his world.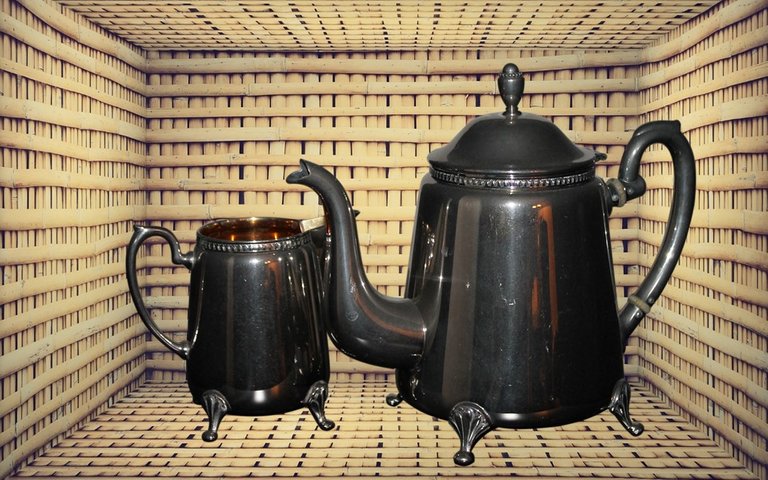 Source
Brittany puts the coffee maker aside putting in a box, to put in a shop window, give it as a gift, or in the worst case, throws it away, so she continues to concentrate on cleaning her kitchen in a very happy way while imagining all the recipes or drinks that she can prepare to maintain your lifestyle.
That night in the solitude of her cold room, the young woman begins to feel a strange fear that she had never experienced in her life, something begins to shake her in her bed as if transmitting an uncomfortable vibration, she hears knocks on the doors and even footsteps. They squeak the wooden floorboards in the kitchen, even with all the panic that ran through her body in the form of an involuntary shiver, the girl runs out and goes down to check who is there, but she never gets anything, the light bulbs start to flash, but it's not an electrical fault.
These strange events are repeated for several nights, making her life quite difficult on the newly acquired property, she feels as if there is a supernatural presence trying to tell her something, but she doesn't know what it is.
One night Brittany sees that something shines in the kitchen, at that moment she realizes that there is an old woman next to the counter with a sad face and tears in her eyes, but she abruptly disappears before her eyes.
Her thoughts about what had happened did not let her sleep, so by various means, she tried to communicate with the ghost, without any success. But without knowing when it happened, she falls asleep and in her dreams she finds a very nice old lady, she then realizes that it is the same person she had seen in her kitchen the other night.
The old woman finally manages to tell her to please not throw away the coffee pot, because it is a family gift and she would like it to be part of her life and her new family, inviting him to make coffee and also to place an offering of a cup for her of coffee, which is what she needs to cross over to the other world because she died thirsty and anxious to drink that coffee, which was the drink that drove her life all the time.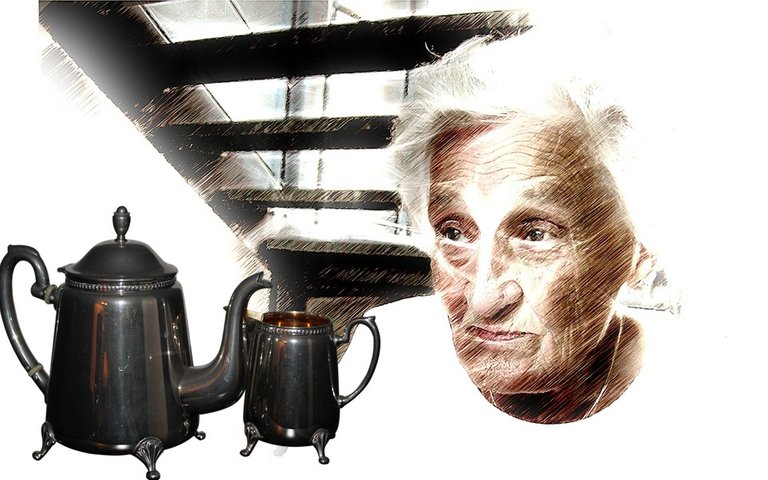 Source

All images in this post are my property and cannot be used without my permission.
The divider was made in Canva, using multiple royalty free images from Pixabay, freepng vectors and freewing.
All Rights Reserved

---
---