RÉCOMPENSEZ LES FOLLOWERS FRANCOPHONES - Challenge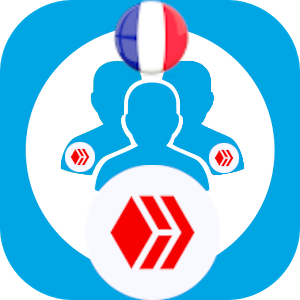 ✍️ Principe pour récompenser vos Followers
Ce challenge est très simple, il suffit de choisir 3 de vos followers francophones et de :
1️⃣ Voter pour un de leur post et/ou commentaire;
2️⃣ Nous envoyer en commentaire le pseudo d'utilisateur des 3 Followers pour qui vous avez voté.
---
---
🎁 Les récompenses
Plus de 25% des bénéfices de ce post sont redistribué en upvotant les participants et les followers mentionnés, si leur posts ou commentaires sont intéressants;
La majorité des posts des followers mentionnés sont reblogués
❓ FAQs
Peut-on choisir plusieurs fois les mêmes followers ?
Oui, mais pas la même semaine
Tous les followers sont-il Upvoté ?
Oui, mais uniquement si leur posts ou commentaires sont de qualités
Peut-on spécifiez le post ou les commentaires à Upvoter ?
Oui, il suffit de mettre le ou les liens dans les commentaires
Les reblogs ou les Upvotes peuvent-ils etre réalisés par d'autre membres que @follower-rewards?
Oui, car certains membres peuvent nous aider, et cela sera spécifié par un commentaire à chaque fois.
Les récompenses peuvent-elles dépasser les 25% des bénéfices de ce post?
Oui, et c'est généralement le cas pour les posts ou les commentaires de qualités.
❓ FAQs
Can we choose the same followers several times?
Yes, but not the same week
Are all followers upvoted?
Yes, but only if their posts or comments are of quality
Can we specify the post or comments to Upvote?
Yes, just put the link(s) in the comments
Yes, because some members can help us, and this will be specified by a comment each time.
Can the rewards exceed 25% of the profits of this post?
Yes, and this is generally the case for quality posts or comments.
---
---