My end-of-season chests
Hoy comienza la temporada y estoy encantado cómo terminó para mí, aunque mi mazo es bastante pequeño y estoy comenzando a jugar quiero escribir un poco sobre cómo me fue para así también activar mi blog. Un total de 7 cofres. Me gustó.


Today begins the season and I am delighted with how it ended for me, although my deck is quite small and I am just starting to play I want to write a little about how it went so I can also activate my blog. A total of 7 chests. I liked it.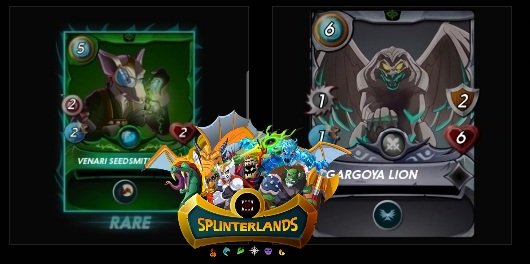 Cuando se inicia la temporada no sabemos cómo va terminar, todo está en la constancia y cómo juguemos los siguientes días, yo particularmente juego lo necesario pero sé que hay bastantes jugadores que le dedican bastante tiempo, ese es el ejemplo que hay que seguir para tener éxito en splinterlands
When the season starts we do not know how it will end, everything is in the constancy and how we play the following days, I particularly play the necessary but I know that there are many players who dedicate enough time, that is the example that must be followed to be successful in splinterlands.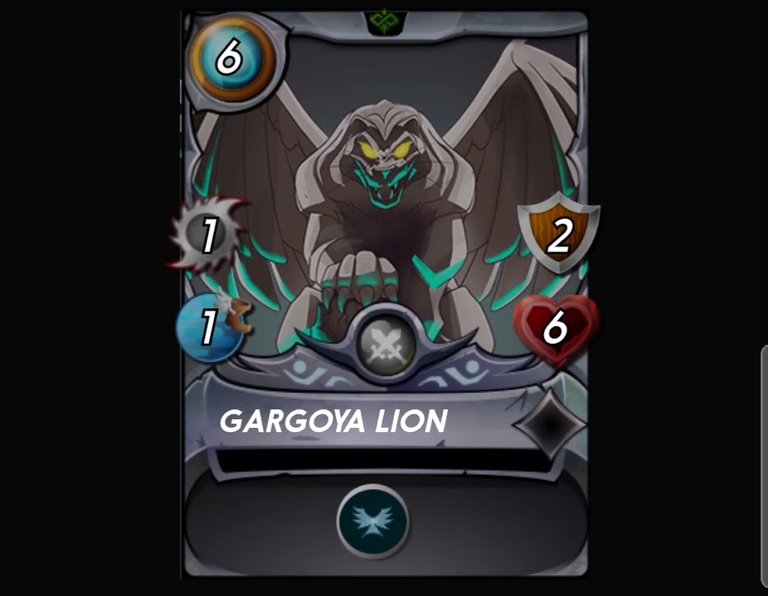 GARGOYA LION
Está es una de las cartas ganadas en el cierre de esta temporada, me gusta en primer lugar porque tiene la función de ser voladora, lo que me puede ayudar en algunos momentos en esos partidas que sea necesario tener cartas con esta propiedad, es un atacante cuerpo a cuerpo no tiene mucha potencia pero si, está muy bien, ayuda a crecer mi mazo.
This is one of the cards won in the closing of this season, I like it first of all because it has the function of being flying, which can help me in some moments in those games that it is necessary to have cards with this property, it is a melee attacker does not have much power but yes, it is very good, it helps to grow my deck.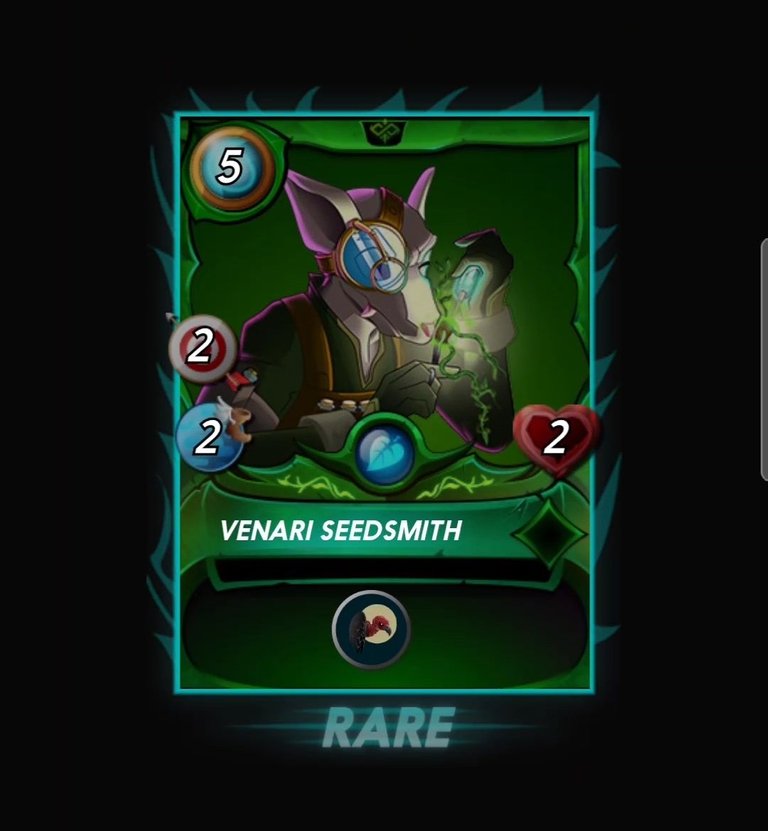 VENARI SEEDSMITH
Un atacante a distancia siempre ayuda en las partidas, bueno depende de lo que se quiera hacer. Recuerdo que cuando empecé a jugar me apoyaba mucho en las cartas que tienen esta función. De verdad me alegro que llegó esta carta rara a mi mazo, todo producto de un trabajo constante en esta temporada.
A ranged attacker always helps in games, well it depends on what you want to do. I remember when I started playing I relied a lot on cards that have this function. I'm really glad that this rare card came to my deck, all product of constant work this season.
Mis cofres / My chests
---
---