Best crypto leasing platform - LeoFi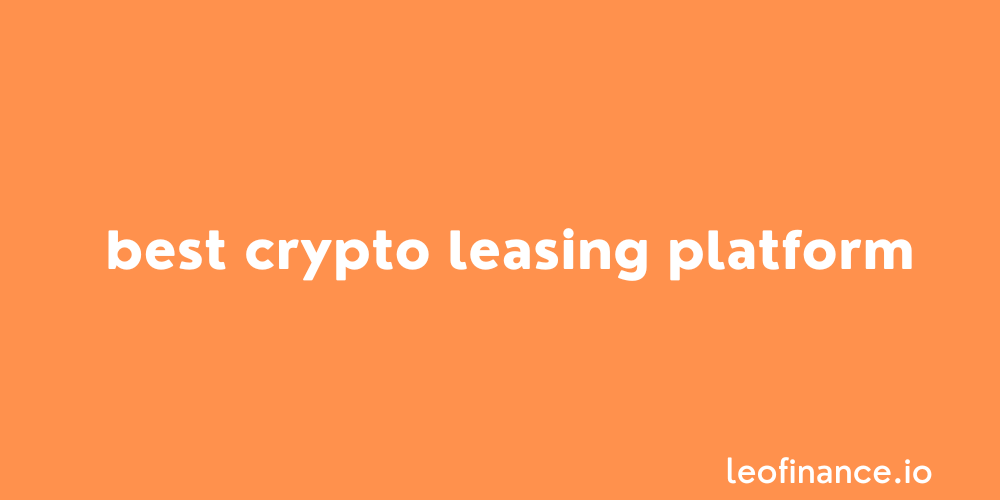 Direct from the desk of Dane Williams.
---
The best crypto leasing platform is LeoFi - The decentralised leasing marketplace facilitating crypto leasing in the form of LEO Power.
If you're looking to lease your crypto in return for a fixed, passive APY over a set period of time, then the LeoFi marketplace is for you.
LeoFi is a decentralised crypto leasing platform that facilitates the lending/borrowing of crypto in the form of LEO Power.
This crypto leasing platform relies on those looking for leases to post requests featuring:
The amount of LEO Power they wish to lease.
How long they wish the lease to last.
How much they want to pay.
It's then up to those looking to lease their LEO Power to accept the APY offered and LeoFi acts as a permissionless middle man to facilitate the lease.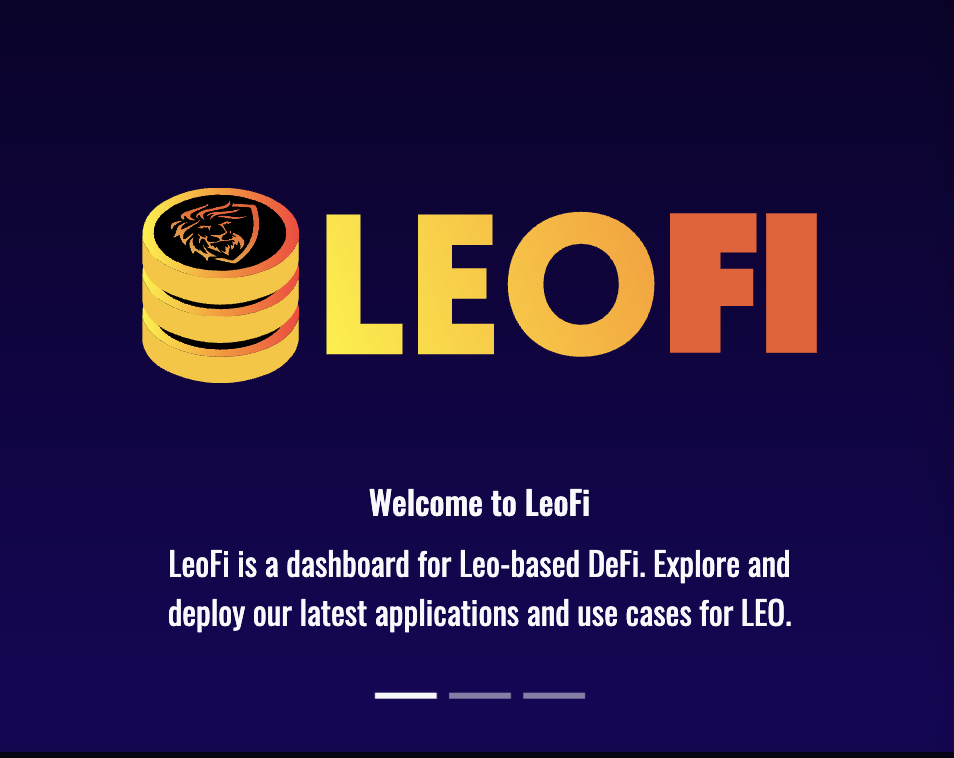 How to buy LEO
As I mentioned above, LeoFi facilitates crypto leasing in the form of LEO Power.
LEO Power is essentially LEO that has been staked to your account and locked up for a period of 4 weeks.
By taking a stake in the token, you are able to earn curation rewards for voting content on leofinance.io and wield social influence across the LeoFinance social network.
In order to buy LEO, you will first need to sign up for a Hive account and then use the LEO Dex to buy and power up that LEO to your account.
If you're new to LeoFinance and need help with this process jump into the comments and I'll be happy to walk you through the process.
Why lease your crypto on LeoFi?
The reasons why you'd lease your LEO Power on LeoFi are pretty simple.
I've split why you'd lease your crypto on LeoFi into the following 2 sections.
The lender
As a lender, using LeoFi offers you the security of a fixed APY and lease duration.
Something that you may not be able to get if for example you chose to pool your LEO with another asset in an LP, or chose to earn your own curation rewards.
The borrower
As a borrower, using LeoFi allows those looking for more LEO Power to temporarily source what they need.
Whether it's to increase their social standing in the LeoFinance community or maximise their own curation rewards, LEO Power is a valuable asset.
In the end it's simply about finding a deal that works for both parties.
If for example a lender is looking for the simplicity of fixed returns and a borrower is willing to put in the extra work to maximise their curation rewards, then a symbiotic deal can be reached.
And the LeoFi marketplace is the best platform to facilitate a deal.
How much can you make by leasing your crypto on LeoFi?
How much you can make leasing your LEO Power on LeoFi will depend on what borrowers are willing to pay.
Let's take a look at the current leasing tab on the platform:

As you can see, there are currently 21 ongoing crypto leases at an average APR of 7%.
How to request a crypto lease on LeoFi
Requesting a crypto lease on the LeoFi platform is an extremely straightforward 3 step process.
Step 1
Go to leofi.io and click the Lease tab: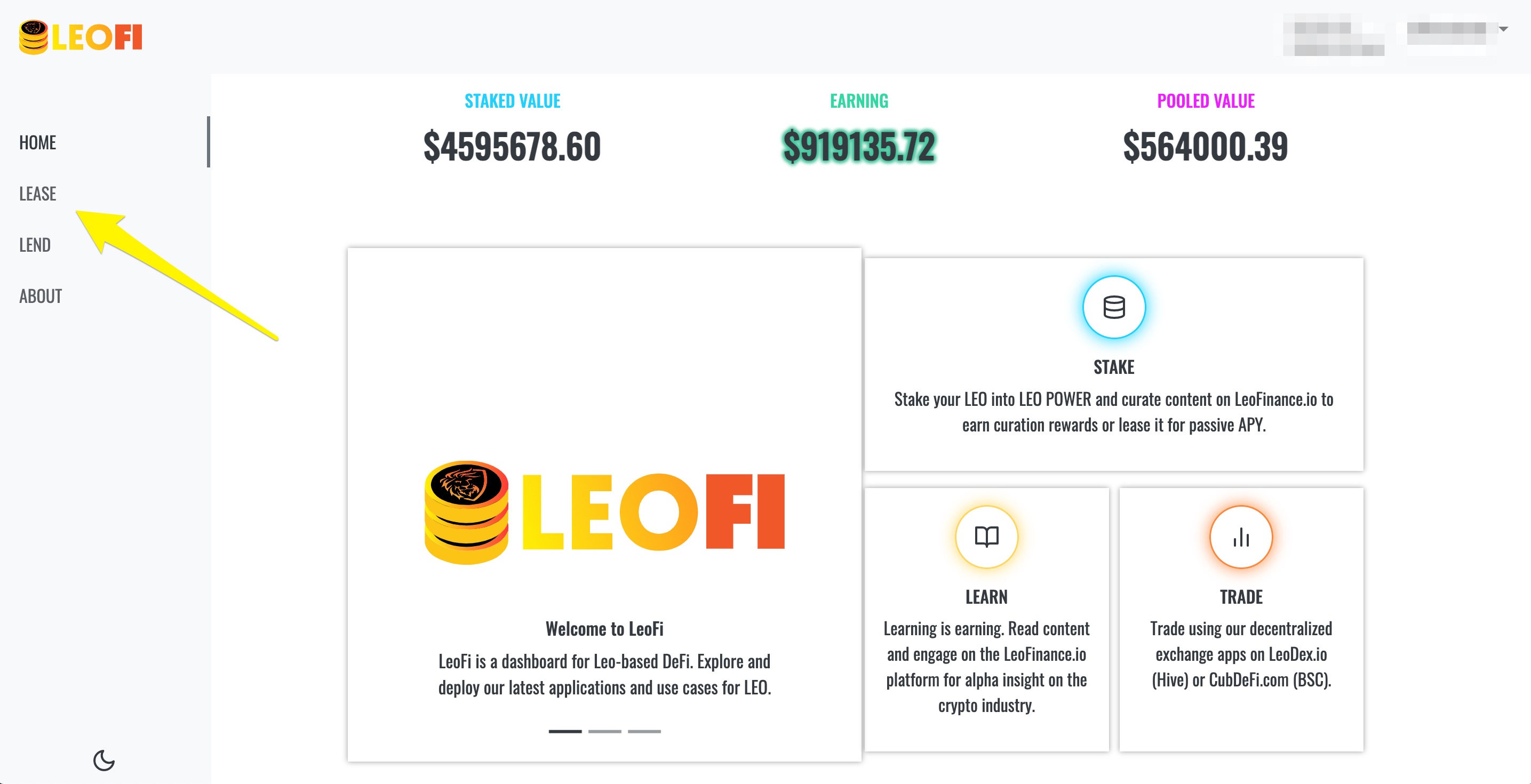 Step 2
Click the Request a Lease button and fill out the form: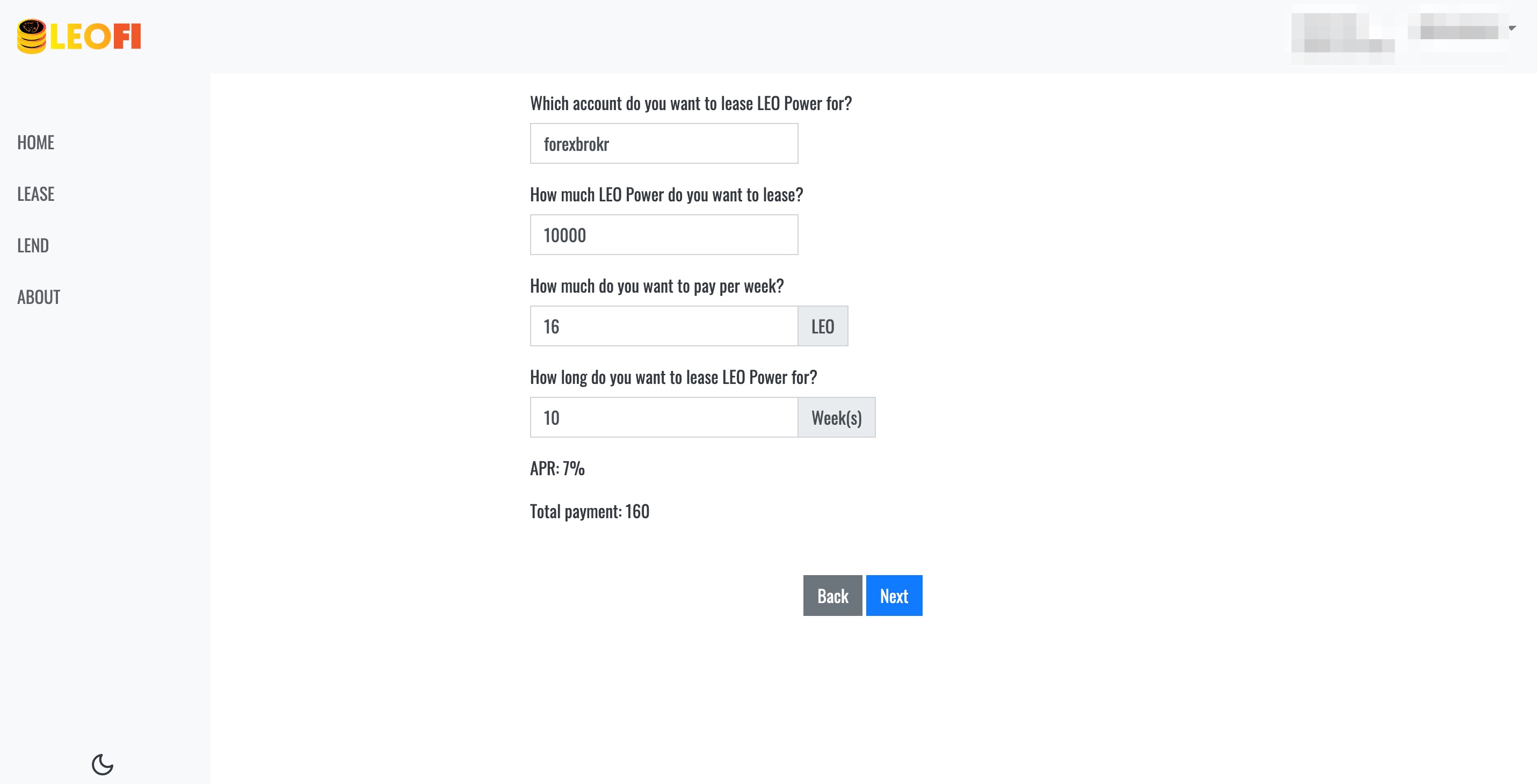 Step 3
Your request for a crypto lease will now be displayed in the list until it is filled by a lender.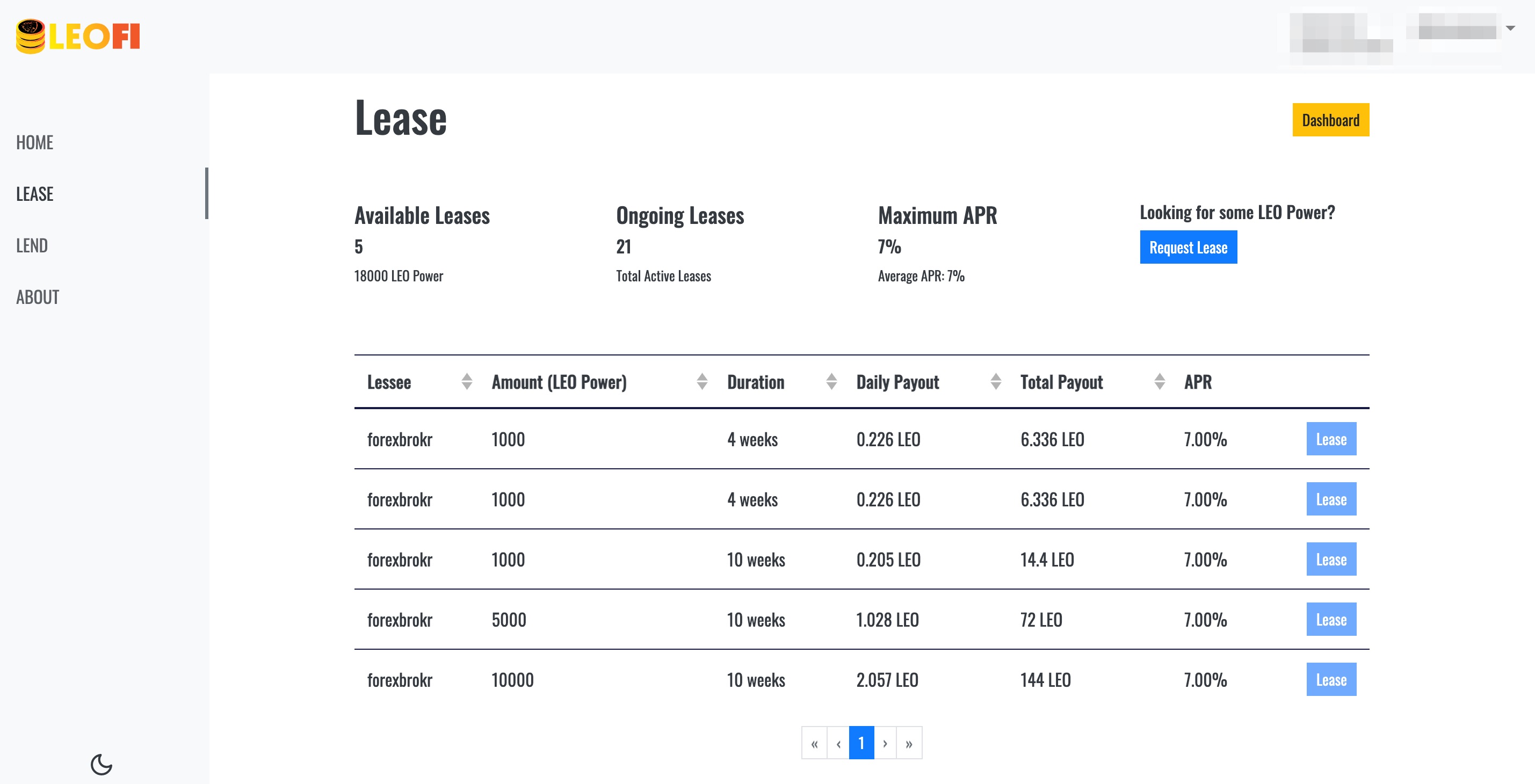 If on the other hand you're a lender who wants to fill a lease, simply choose the offered lease that works for you and click the Lease button.
Final thoughts on leasing your crypto using LeoFi
LeoFi currently only supports the ability for borrowers who are looking for LEO Power to request a crypto lease.
This means that if you're a lender who can't immediately see an APR on offer that works for you, then you're going to have to play the social game.
Head on over to LeoFinance's built-in Web3 social media platform called Threads and start asking around.
I guarantee that there are people who have invested in LEO that aren't maximising their returns and would jump at the opportunity to make a deal.
Best of probabilities to you.
---
PS. Here is my 2c on a few extra questions:
Why do you think LeoFi is not popular?
People don't know it exists or that they could be maximising their returns by using the platform.
There are a lot of investors with LEO Power who don't maximise their curation rewards and would be better off just leasing out their crypto instead.
What can be done by the community to revive LeoFi P2P lending platform?
Talking about LeoFi on the blog and Threads like this is a great start!
If you were a Leo developer, what would you add to this system?
Fixing the Lend tab to allow those with LEO Power to also offer their stake at a price of their choosing would be a great place to start.
Should there be more incentives for people to use LeoFi?
In my opinion, I'd like to see this leasing platform kept purely P2P.
Posted Using LeoFinance Beta
---
---