Does Pepe coin only go up?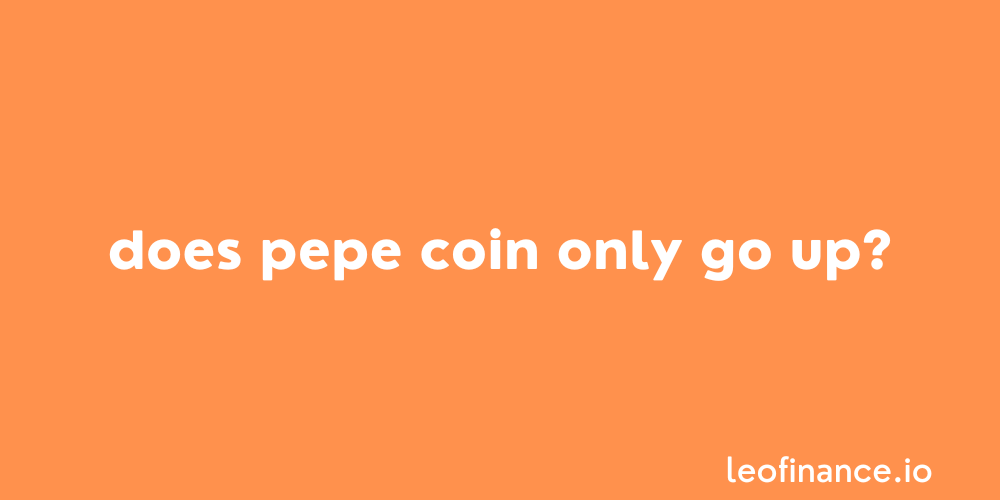 Direct from the desk of Dane Williams.
---
No, Pepe coin does NOT only go up. It goes down too!
I know I shouldn't have to seriously answer whether Pepe coin only goes up.
But with crypto markets starting to pump and the influx of normies and dumbarse crypto bros who have been dormant for the last 3 years instead of learning where to put their money, you know I do.
So what's the answer?
Of course the answer is NO, Pepe coin does NOT only go up.
That's right, Pepe coin goes down too.
It might not be today, tomorrow or even next week.
But this piece of shit meme coin will drop like a stone and you will lose your money.
Mark my words.
Anyway, while we're here, let's take a deeper look at Pepe coin…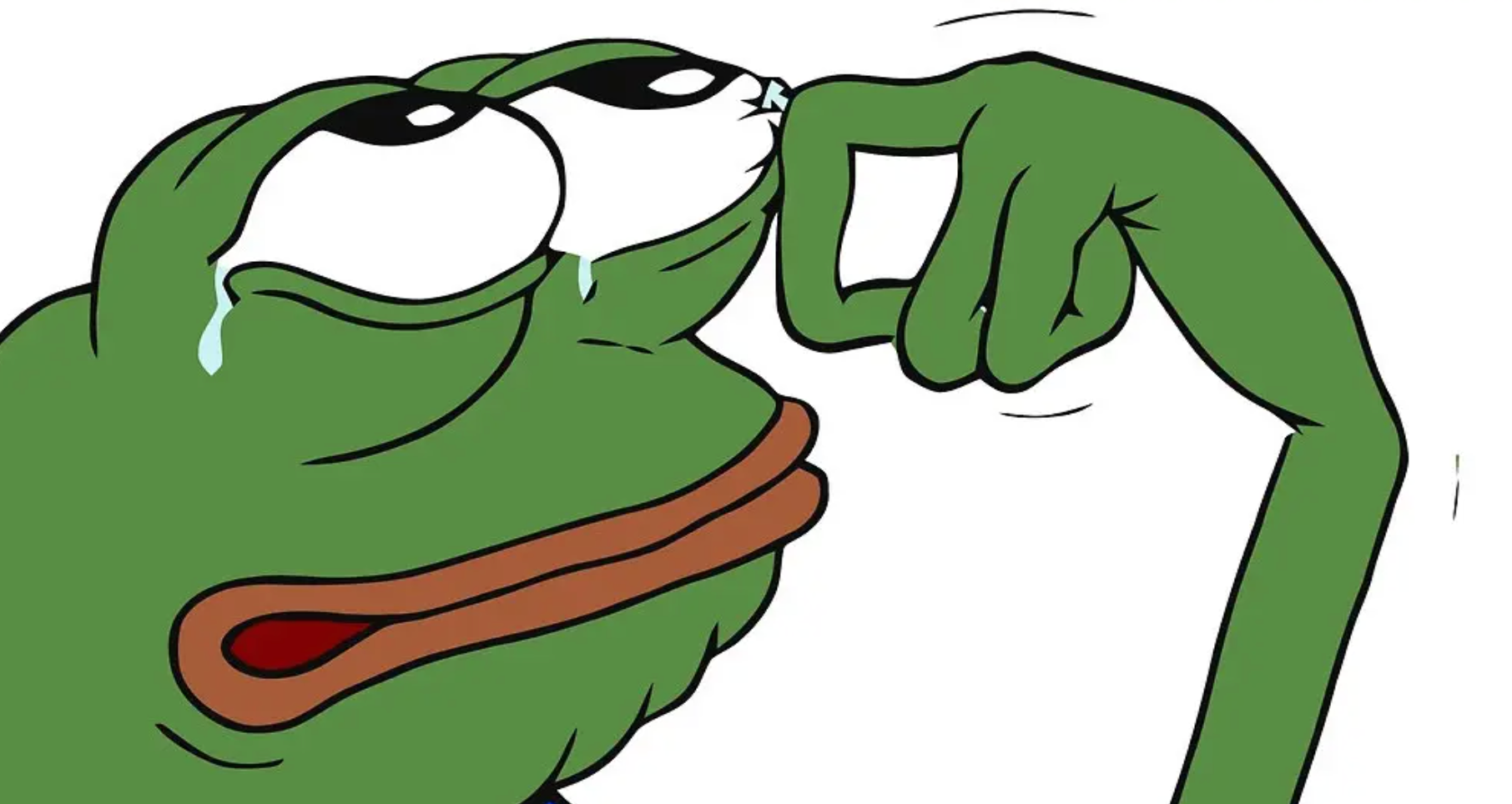 What is Pepe coin (PEPE)?
Pepe Coin is a new cryptocurrency that was inspired by the popular internet meme, Pepe the Frog.
Like many other meme-inspired coins, it started as a joke but quickly gained popularity among cryptocurrency degens as the self fulfilling, social-media driven prophecy fulfilled.
Pepe Coin is an ERC20 token, offering the benefits of the Ethereum network such as security and compatibility with their dApp ecosystem.
But what sets Pepe Coin apart is its unique deflationary mechanism, where a small percentage of tokens is burned with every transaction.
The idea is that this will result in a gradual reduction in total supply over time, creating scarcity and potentially driving up the coin's value.
Nice idea.
But nothing new in the meme coin space and nothing that has stopped price from dropping before.
In addition, Pepe Coin employs a redistribution system that incentivises long-term holding and investment.
It does this by ensuring a portion of each transaction is distributed to existing token holders, rewarding them for their commitment to the project.
Yep, ponzi haha.
But for all its negatives, you can't fault the communities that form around these meme coins and Pepe is already no different.
I'll certainly tip my hat to them here.
I don't care, where can I buy Pepe coin?
If you don't give a shit about anything that you've just read about it probably being a scam and going to zero, here's how to buy Pepe coin.
Just following these simple steps:
Create a cryptocurrency wallet such as MetaMask.
Purchase ETH to exchange for $PEPE.
Connect your wallet to Uniswap.
Enter the $PEPE token address in Uniswap, select Pepe and confirm.
Convert your ETH into $PEPE.
If $PEPE cannot be located, manually add the token contract address: 0x6982508145454Ce325dDbE47a25d4ec3d2311933
Your $PEPE tokens will be stored securely in your wallet after the transaction is completed.
There, you've now bought Pepe coin.
You filthy little degen you…
Final thoughts on buying Pepe Coin
While Pepe Coin may seem like an exciting investment opportunity, it's important to remember that the cryptocurrency market can be highly volatile and unpredi…
Oh shut the fuck up Dane.
Let's be real here.
We both know that if you're buying Pepe Coin, you're likely a degenerate gambler chasing the next big moonshot.
You certainly don't care about volatility and doing your own research.
Hey, maybe this time is different!
Best of probabilities to you.
Posted Using LeoFinance Beta
---
---