How to buy UST on Cub Finance and Bridge to Terra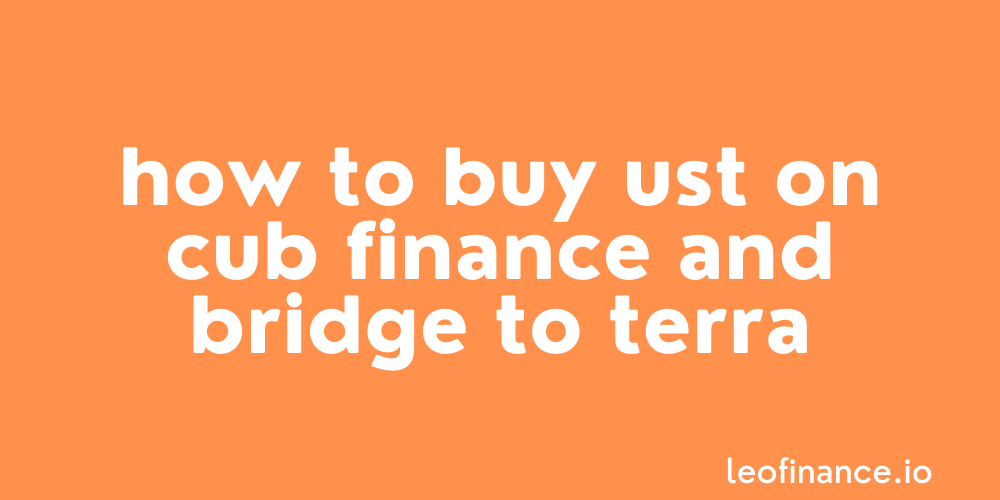 ---
Walkthrough for using BSC to buy UST in order to stake on Anchor.
There's no doubt that by now you've come across Terra (LUNA) and the platform's suite of algorithmic stablecoins.
The fact that Anchor currently offers 20% APY on staked UST is just too good to turn down right now.
But did you know that you can easily use BSC DEXs like Cub Finance to buy UST before bridging it to Terra for staking?
This section of our Terra (LUNA) guide walks you through the steps you need to follow in order to start your Terra yield farming journey.
1. Buy UST off Cub Finance
Go to the Cub Finance exchange.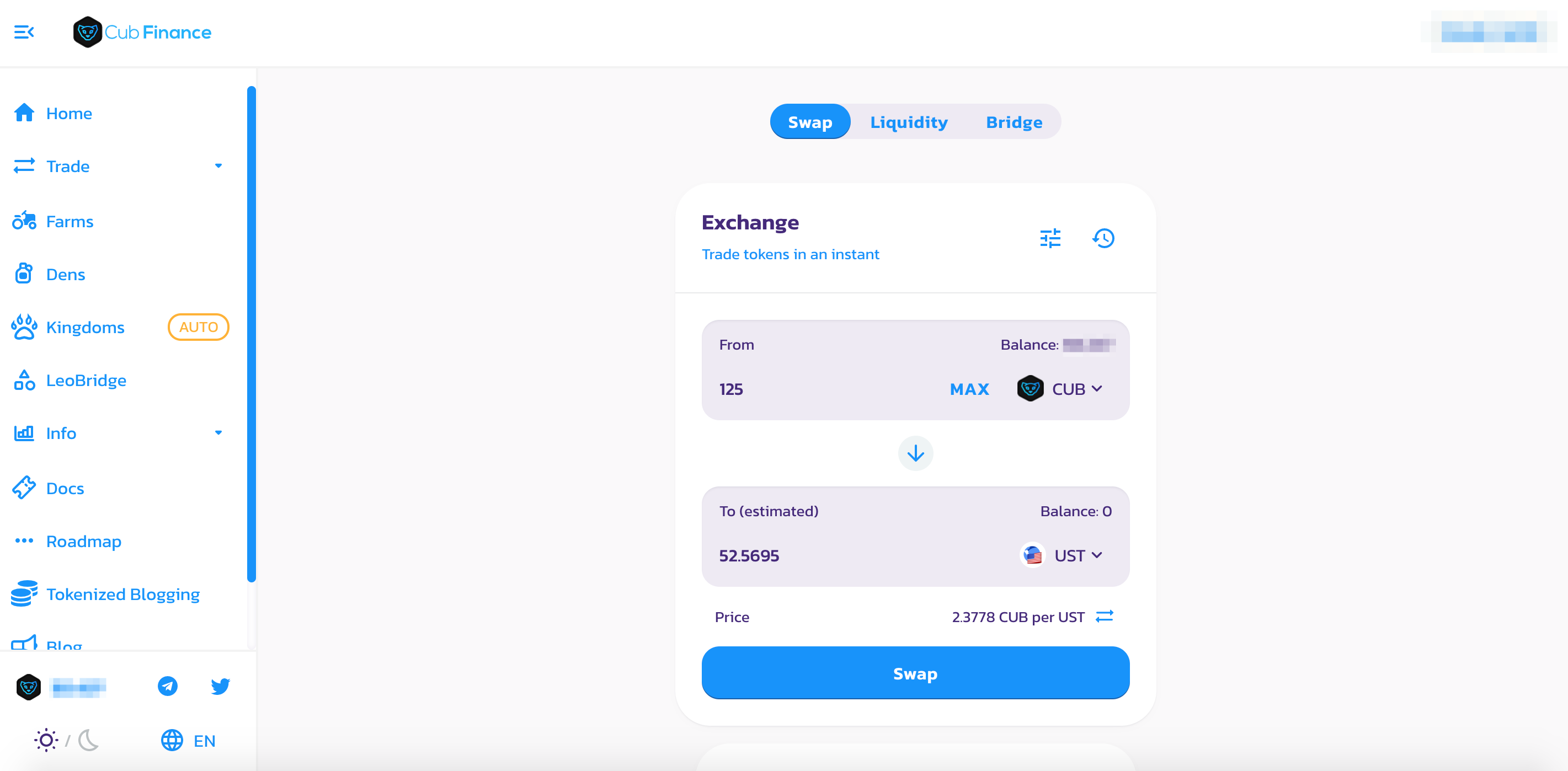 Swap your Cub Finance (CUB) for UST.
The correct UST contract on BSC is: 0x23396cF899Ca06c4472205fC903bDB4de249D6fC
2. Bridge UST to Terra
Open the Terra Bridge.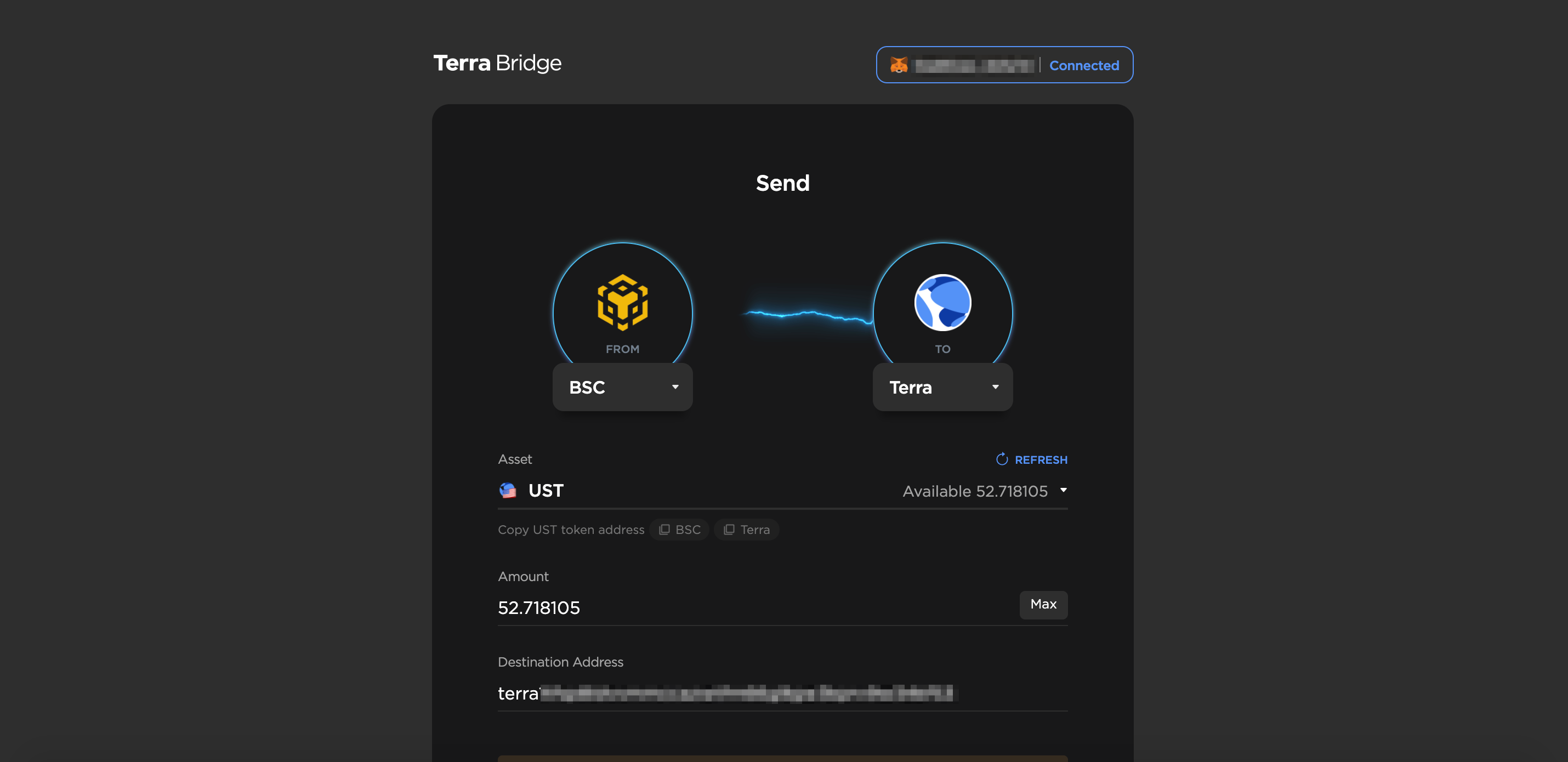 Transfer your BSC based UST that you bought on Cub Finance to your Terra wallet.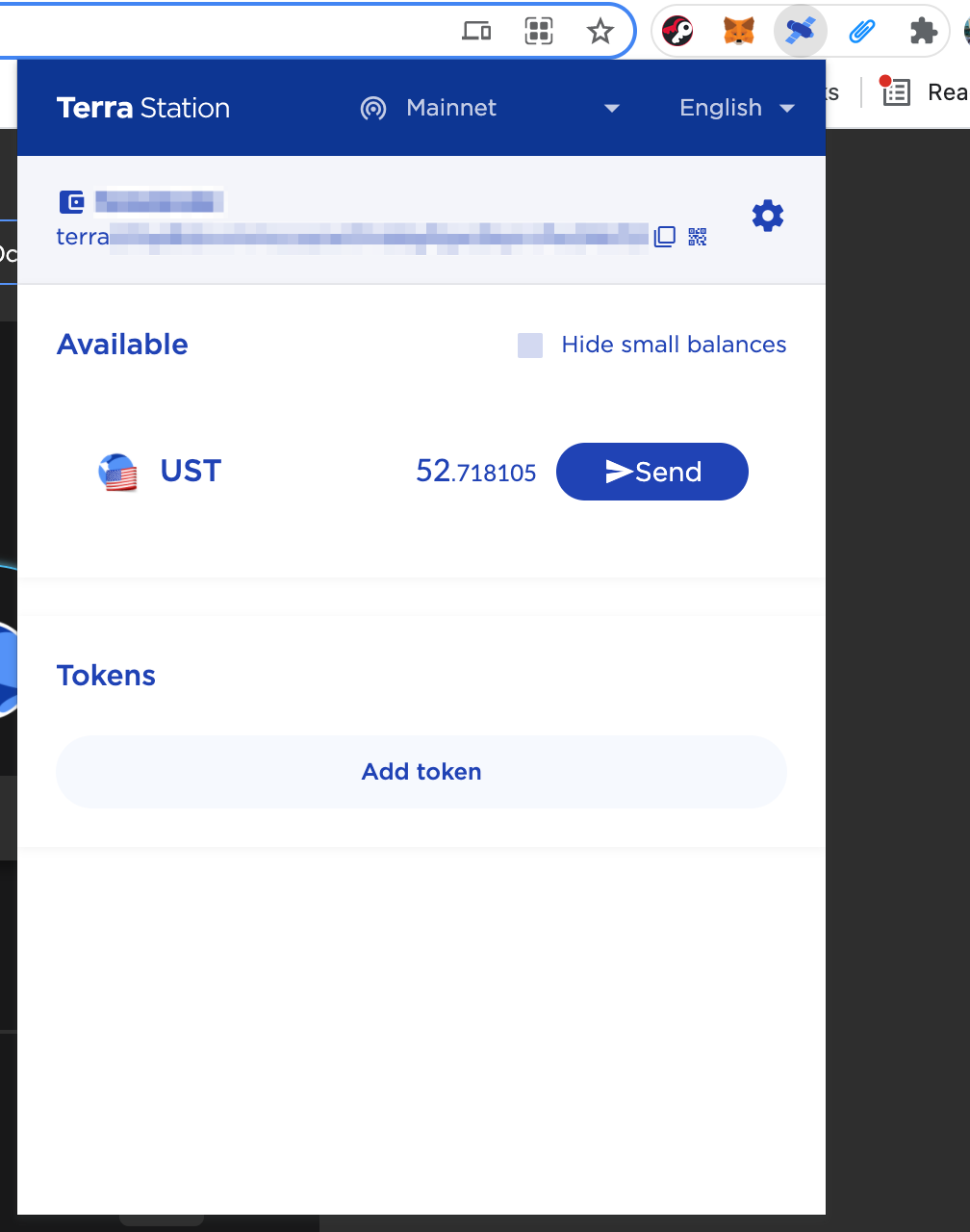 The UST will hit your Terra wallet in just a few seconds.
Final thoughts on buying UST on Cub Finance
As this section of our guide to Terra (LUNA) has shown, even those of you stuck in the US can now take advantage of the unique UST stablecoin.
I personally can't get enough of the project and as US regulations are set to decimate Tether, believe that UST is going to play a huge role in our day to day financial operations.
You can however, take advantage of Anchor's 20% APY on staked UST right now.
Best of probabilities to you.
---
Direct from the desk of Dane Williams.
Why not leave a comment and share your thoughts on buying UST on Cub Finance and Bridging to Terra within the comments section below? All comments that add something to the discussion will be upvoted.
This Terra (LUNA) blog is exclusive to leofinance.io.
Posted Using LeoFinance Beta
---
---