Is Cub Finance (CUB) safe?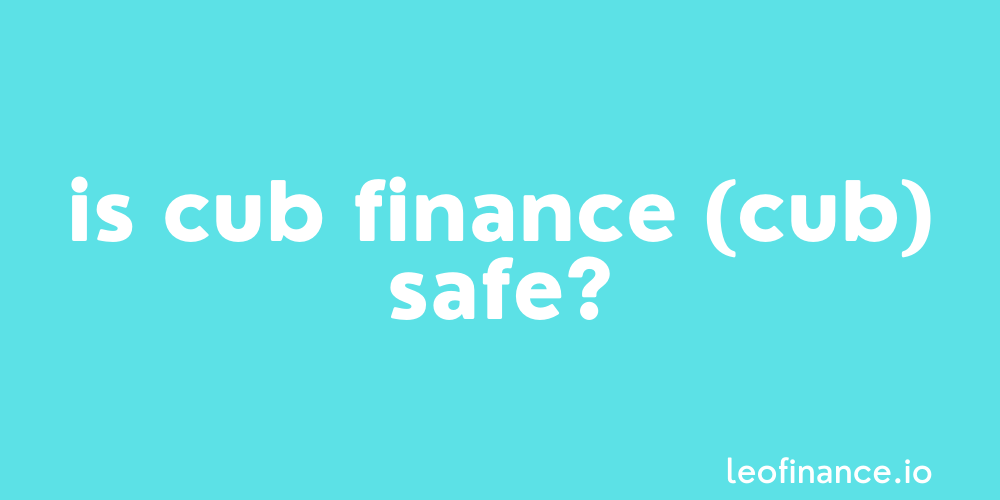 ---
Cub Finance (CUB) is one of the safest Binance Smart Chain DeFi platforms to invest in.
'Crypto' and 'trust' are two words that shouldn't need to go together.
We're in this space because we no longer want to trust scummy human beings who will inevitably screw anyone and everyone over for personal gain.
Blockchains and the advent of smart contracts mean that we are no longer required to trust anyone to hold or facilitate the transaction of OUR money.
But…
A lot of us are also degenerate gamblers who are happy to take on a little more risk for the promise of MUCH greater returns.
Hello DeFi!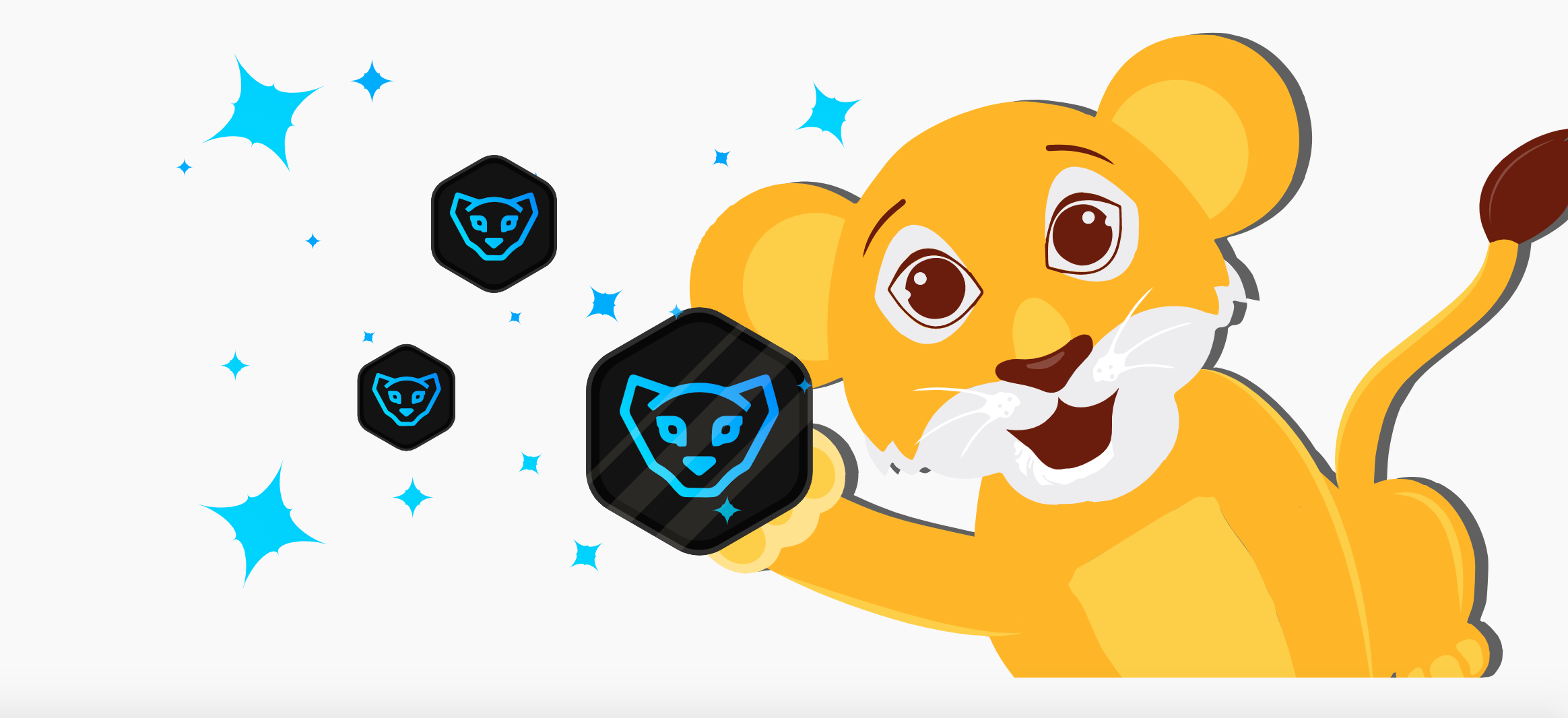 The problem with DeFi however, is the fact that we're once again trusting a third party which is in this case, the platform and code behind the inflationary token behind the system
In this section of our Cub Finance (CUB) guide, we uncover what sets this project apart from the crowd and why it's one of the only safe Binance Smart Chain based DeFi platforms.
In DeFi, should be your number 1 priority
So what is it that really makes Cub Finance different from the rest of the DeFi platforms on Binance Smart Chain?
The difference here is purely the team that is behind the Cub Finance platform.
The majority other DeFi platforms built on Binance Smart Chain, are built by groups of anonymous devs and whales who get together to ultimately take advantage of your average crypto degen's high-risk tolerance.
...and low intelligence.
Harsh, but it's the hard truth.
BSC based yield farming is pretty much rug pull and scam central, yet day after day, the masses lap up the next big thing because as long as you're not the last one out, the returns are just too good.
When it comes to choosing a DeFi platform to invest your hard-earned into, safety should be your number one priority and Cub Finance delivers where it matters.
Within the high risk, high reward DeFi space, The LeoFinance backed Cub Finance platform is as safe as you're going to get.
The LeoFinance team has EARNED the community's trust
That's right, the team behind Cub Finance is the exact same team behind the LeoFinance community on the Hive blockchain.
A nearly 3 year old crypto community project, with a proven track record of safety, trust and value adding apps built in the blockchain space.
As a part of the community ourselves for each of those 3 years, we can vouch for the fact that the LeoFinance team has well and truly earned the community's trust.
Headed up by Khaleel Kazi, the LeoFinance and Cub Finance teams are highly transparent.
Whether you tag the team on the LeoFinance blogging platform or head into the tech-support channel on the community's Discord, Khal and the team are visible and accessible.
Just what is required when it comes to building trust in a DeFi platform.
General DeFi platform risks still apply
But while it's all well and good to know that the team is highly unlikely to rug pull you, there are of course some other safety risks you must understand before investing in Cub Finance (CUB) or staking assets on the platform.
DeFi risks such as:
Impermanent loss: If the price of your deposited assets in duel asset pools wildly change in relation to each other, your position won't maintain its overall dollar value.

You can limit impermanent loss by only entering pools containing assets that remain in a relatively small price range such as stablecoins.

Always weigh up your expected long term profits from yield and whether this outweighs your exposure to short term impermanent loss.

Platform hacks: When it comes to platform hacks, there's only so much you as an investor can do to protect yourself.

Cub Finance has been favourably audited by CertiK, but as we see via the mainstream crypto media, things go wrong every day.

Make sure you're comfortable with your level of risk on the BSC based Cub Finance and if you're not, then consider safer alternatives such as staking your assets on Hive.

Losing your keys: If you don't possess the personal responsibility required to secure your private keys, then the safest DeFi platform in the world isn't going to save you.

Ensure you ALWAYS have your private keys and access wallets safe and secure.

If something goes wrong from this perspective, you only have yourself to blame.
Ultimately, you can trust Cub Finance (CUB)
In the simplest terms, yes Cub Finance (CUB) is safe to use and invest in.
Cub Finance brings reputation and long-term thinking to a space that lacks both.
CUB is the perfect base layer to build sophisticated smart contract applications on the Binance Smart Chain, all while feeding value back into the LeoFinance community.
Hopefully, this section of our guide to Cub Finance (CUB) has instilled a level of trust in the platform and native CUB token.
Best of probabilities to you.
---
Direct from the desk of Dane Williams.
Why not leave a comment and share your thoughts on whether Cub Finance (CUB) is safe within the comments section below? All comments that add something to the discussion will be upvoted.
This Cub Finance (CUB) blog is exclusive to leofinance.io.
Posted Using LeoFinance Beta
---
---