Loop Finance should move to Hive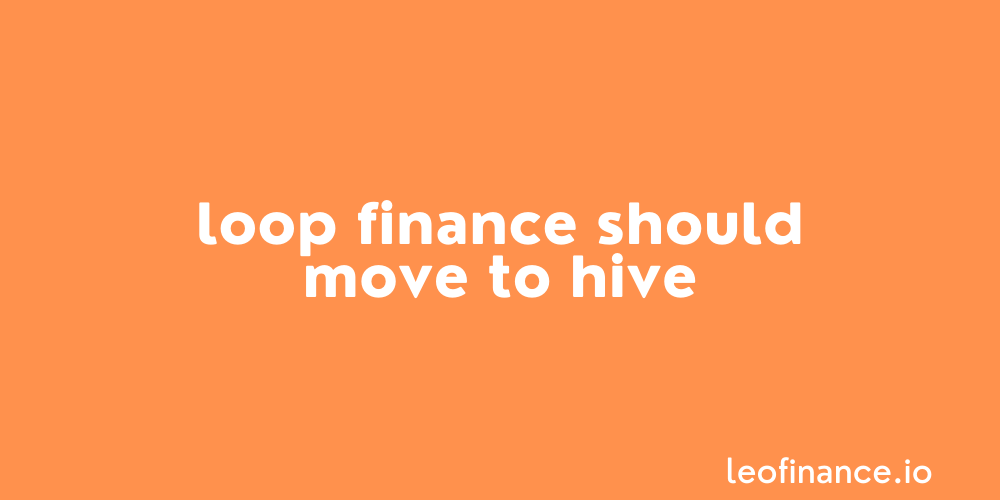 Direct from the desk of Dane Williams.
---
Following the Terra blockchain's demise, I take a look at why projects like Loop Finance should move to Hive.
Did you know that Terra (LUNA) is actually more than just UST?
After everything that has gone on this past week surrounding Terra's algorithmic stablecoin imploding, you could have been forgiven if your answer was no.
What an absolute shitshow huh…
Well, with the fallout just now starting to settle, the non-UST exclusive projects on the chain are left picking up the pieces.
Let's take a look at a project that our own LeoFinance community knows well, in the publishing platform called Loop Finance.
Going over why I believe they should move from Terra to the Hive blockchain.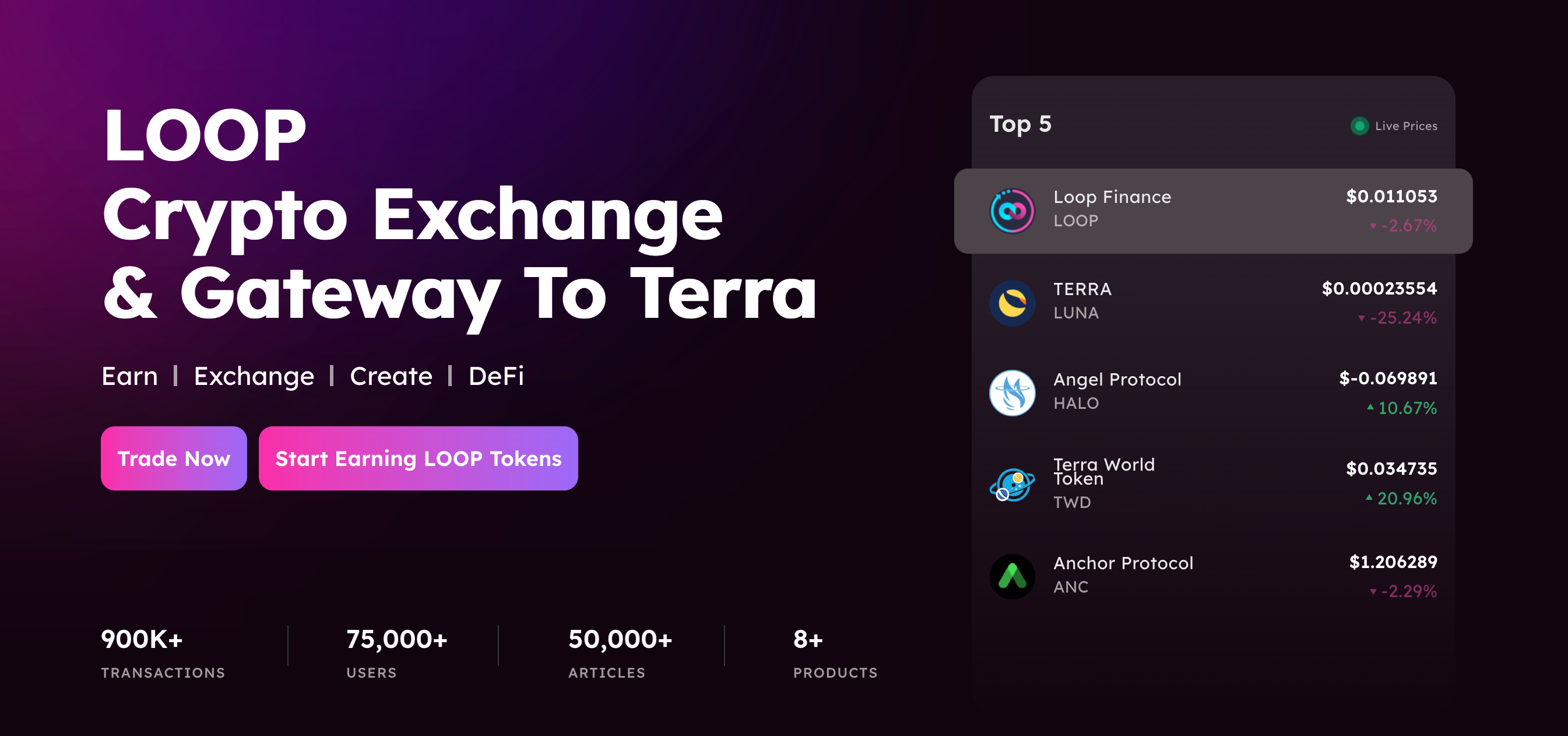 Who is Loop Finance?
Loop Finance bills itself an all-in-one, decentralised finance and cryptocurrency education platform, that alongside the publishing platform also includes:
Decentralised exchange
NFT marketplace
Educational courses
Venture capital
Charity fund
But after the bigwigs over at Terra HQ decided to flick the switch without telling anyone, Loop Finance was essentially made homeless.
Even with the (so called) blockchain coming back on, a project that uses the word decentralised that many times to describe who it is and what it does, just can't continue to function on Terra.
So Loop is looking for a new home:
https://twitter.com/loop_finance/status/1524887590326837248
Now you can see Hive didn't make the shortlist and obviously isn't front and centre of the team's mind (lol at us and our lack of marketing dollars).
But if they truly are building a decentralised community, then Hive needs to be considered as the foundation for everything Loop does.
Hear me out here!
Your project's base layer is the key
It is so frustrating to see that the conversation about blockchain and crypto ignores the only point that matters.
Whatever you're building on top, all that matters is that your base layer is secure.
And what Hive offers is a truly Web3, decentralised base layer.
I would go as far as saying that Hive is the only blockchain that fits the bill as being able to provide such a decentralised base layer for your dApp and community.
After moving Steemit's pre-mine to the DAO, Hive now has no pre-mine or VC-backing of any sort.
You will find that when it comes to the HIVE token, no single entity currently holds more than 5% of the total supply and has all but zero opportunity to accumulate a controlling stake under the chain's DPoS system of governance.
Hive's tokenomics means that inflation continues to be distributed via a rewards pool, ensuring an ongoing diverse spread that is EXTREMELY difficult to gain control of.
And with the risk of forking still present, why would a future attacker risk their own money inflating prices on the market when they know the real value is in the community anyway.
Hive is the base layer that Loop Finance needs to build on top of.
LeoFinance is the model Loop needs to look at
So does that list of what Loop Finance do look familiar to you?
A tokenised publishing platform that encompasses DeFi, education and more?
Yep, that's pretty much LeoFinance.
And as we've seen with what Khal and the LeoFinance team are doing, not everything can be done here on Hive.
LeoFinance has branched out to other blockchains like BSC and Polygon when it comes to DeFi, plus simply centralised web hosting when it comes to education.
This is not a bad thing.
Because remember, the key is that the base blockchain that houses your community's accounts and assets provides all but zero risk of a catastrophe like we saw play out on Terra.
I'd encourage Loop Finance to sit down with Khal and the LeoFinance team to discuss the direction they want to go in and how to integrate the truly decentralised, immutable Hive blockchain at the base layer for their community.
Loop… Another VC-birthed blockchain at your base layer is NOT the answer you're looking for.
Don't make the same mistake twice!
Best of probabilities to you.
Posted Using LeoFinance Beta
---
---