Should I buy EOS in 2021?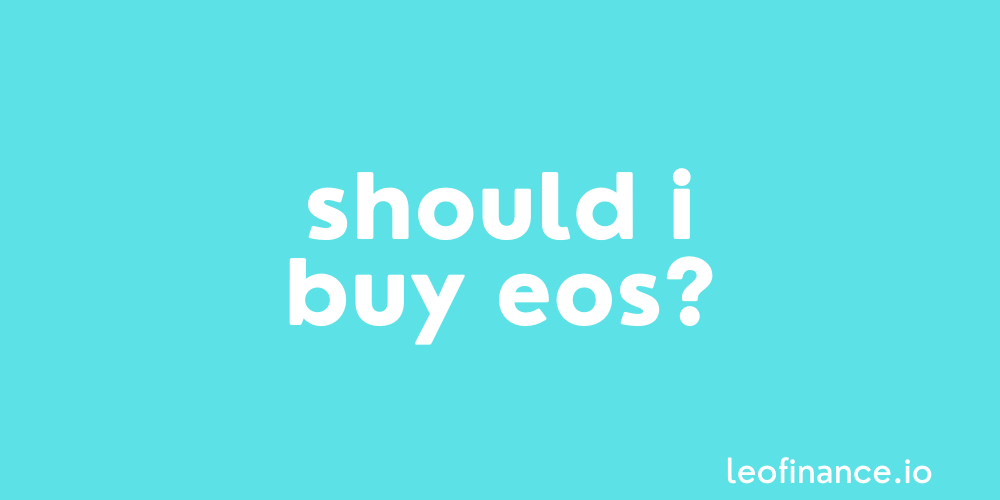 ---
Yes, you should buy EOS in 2021.
There's a lot of expectation with EOS.
A lot of analysts believe it is a great investment regardless of how it has remained pretty dull in the midst of price fluctuations in 2021.
This year, EOS hit its ATH in May at $12 and while a far cry from its 2018 ATH, it was still a huge outcome for the token.
But ultimately yes, you should buy EOS because it's a project that is constantly being developed and has partnerships with high-end tech and financial firms who believe in its future.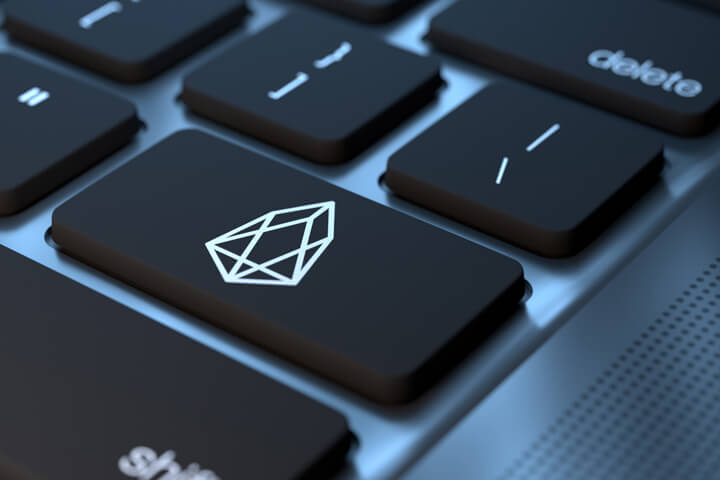 EOS has a Bullish future
Prices went up early this year, thanks to Block.one's announcement that they've secured $10 billion to begin expanding into their own cryptocurrency exchange called Bullish.
This new project is viewed with so much hope for EOS.
The fusion of both decentralised and centralised exchange perks is something not only EOS investors, but the wider crypto community can't wait to see unfold.
An exciting project, offering EOS a potentially bright future.
More incentives
As we're sure you no doubt know just by being here on Hive, the crypto market is highly competitive.
To stay afloat, you need to keep moving.
And to keep moving, you need to keep getting better or you WILL get left behind.
Block.one knows this and that's why they are working on improved incentives for users who stake the EOS token.
In today's crypto landscape, both new and loyal investors need invectives to hold onto the token.
Block.one understand this better than anyone.
Growth is substantial and organic
Asides from its early ATH in May 2018, EOS has seen some substantial growth every year.
Although some analysts think the movement has been slow, its standing history makes it one token to always keep an eye on.
Positive analysis from different analysts
Almost every analysis of EOS points upwards.
While it's obvious that some external factors have to be considered along the way, a lot can not be predicted based on EOS history alone.
Not to mention the fact that EOS price movements are still somewhat pegged to the movement of BTC.
However, if EOS could at some point live up to its expectation of independence, the market is going to respond.
Its competition with Ethereum is the most interesting aspect for me.
Although EOS and Ethereum have the obvious difference where EOS runs on DPOS and ETH runs on POS, EOS has been able to solve several issues with scalability and transaction speed that Ethereum still battles.
EOS also thrives to reduce transaction fees and has recently developed a PowerUp model where transactions can take place in 24 hours with just a single transaction fee payment.
How cool is that!
Final verdict on buying EOS?
Yes, once again you should consider buying EOS in 2021 as either a long or short-term hold.
However, pay attention to the price history and analysis before you do.
Timing is everything.
Different analysts have different expectations around the price of EOS, but what the majority have in common is an expectation of positive bullish momentum.
Best of probabilities to you.
---
Direct from the desk of Dane Williams.
Why not share a chart or leave a comment with your opinion on whether you should buy EOS in 2021. All comments that add something to the discussion will be upvoted.
This EOS blog is exclusive to leofinance.io.
Posted Using LeoFinance Beta
---
---