Why now is a wonderful time for new small players and whale alike to buy and hold Chaos Legion packs in Splinterlands!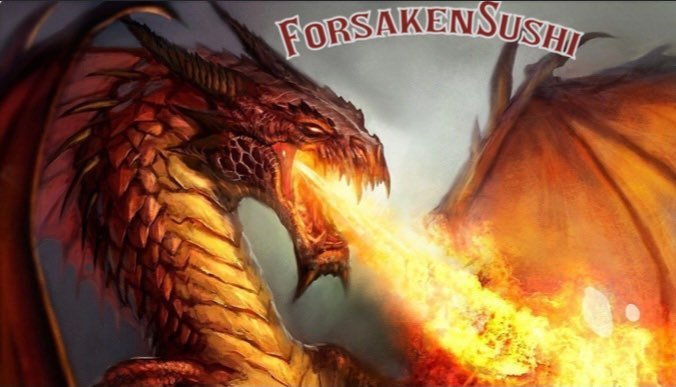 Welcome back to my blog here on the hive blockchain. I am ForsakenSushi and I wanted to bring to your attention today that now is a wonderful time in my opinion to Buy and Hold Chaos Legion packs in Splinterlands. In fact I myself have already purchased 3,250 packs from the in game store at this time. The in game store has a cost of $4 a pack but each pack purchased gives you 1 point for the airdrop cards from Chaos Legion which I will display for you below.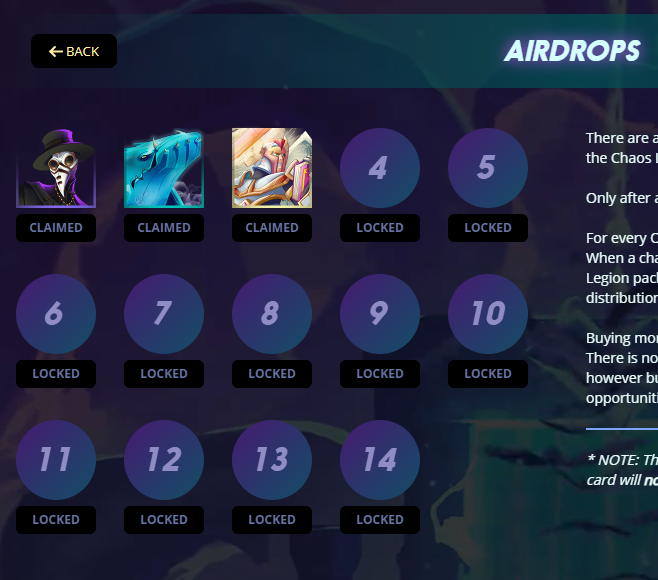 As you can see I have claimed airdrop 1, 2, and 3 already. The time to purchase to be eligible for 4,5, and 6 ended yesterday at 4pm I believe, the airdrop is pending. But there is still time for airdrop 7-14. The most recent airdrop calculation was 325 packs purchased to guarantee 1 card, plus a 4% chance of the card being gold foil. It is advisable to go this route if your plan is to do 500+ pack purchase in my opinion, that should get you to a level to guarantee at least 1 card in each airdrop I believe. If you plan to buy less than 100 packs, I think the most efficient route available is to purchase the packs right off the hive engine. Their price chart is below.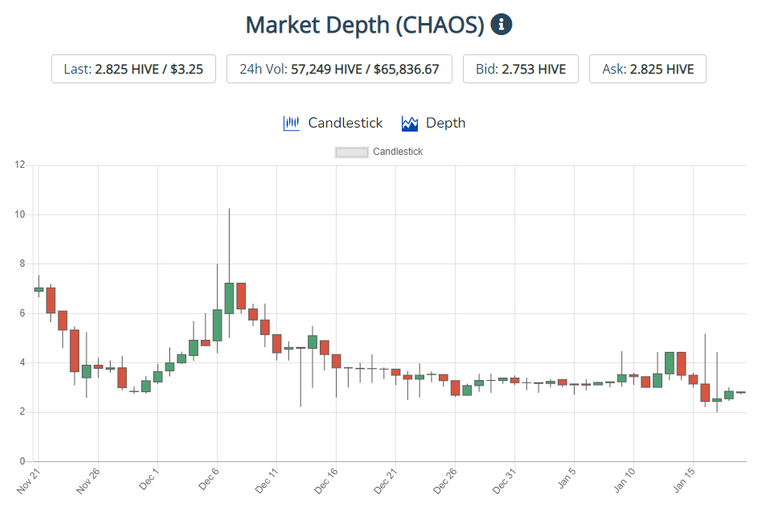 So you are saving $0.75 a pack by purchasing on hive engine but forgoing the airdrop points completely. If doing small quantities of packs this is the way to go in my opinion.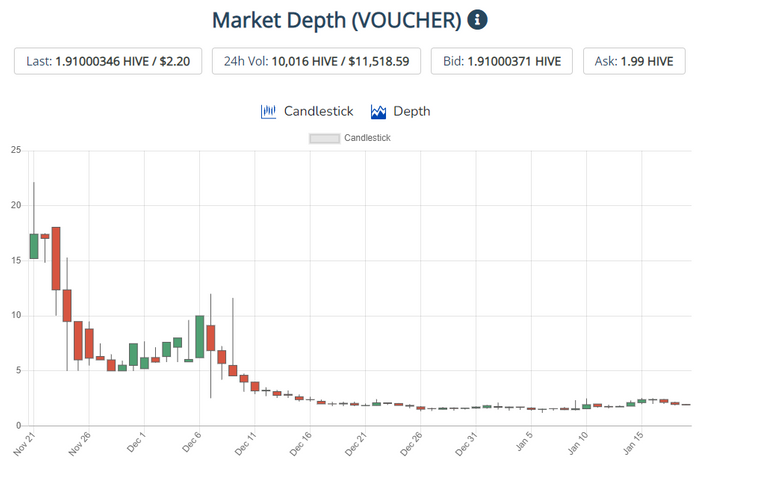 Vouchers are definitely worth purchasing and using if you are buying any amount of bonus packs at this point. Each pack would otherwise cost 4, counts for airdrop, and costs only $2.20 the cost of a voucher. A nice savings and still earning airdrop points.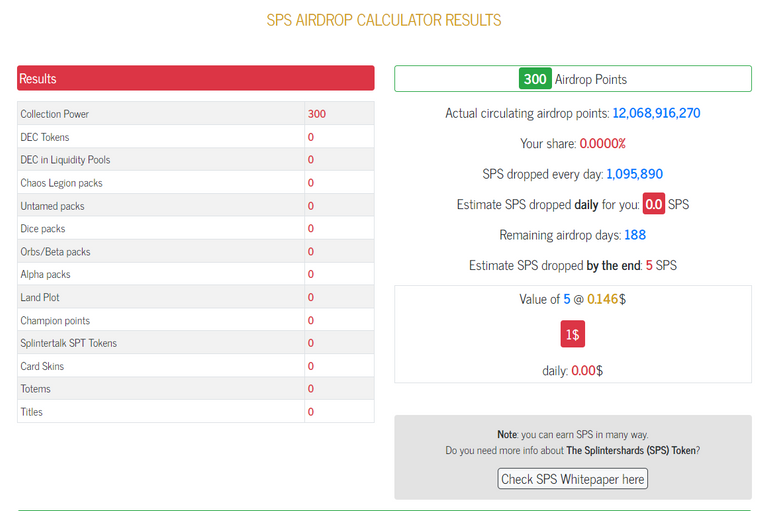 Buying and holding Chaos Legion packs will earn you 300 airdrop points, regardless if purchased in the in game store or on hive engine. At the current level of airdrop points each pack will earn approx. 5 SPS by the end of the airdrop. At the current low price of sps around 14 or 15 cents that is estimated to be $1 of value today. A nice recoup of the cost of a pack, 25% of the value of in game store cost and 33% of the value of buying on hive engine, as what I call a margin of safety. But what if SPS goes up? I believe SPS will be $1.00 by year end, so if that comes to pass, each pack will earn $5 value in SPS. That would be wonderful indeed! But in addition, history has shown that in every example, when an edition of splinterlands packs sells out, over time they appreciate. Lets look at the price of the most recent edition before Chaos Legion, called Untamed.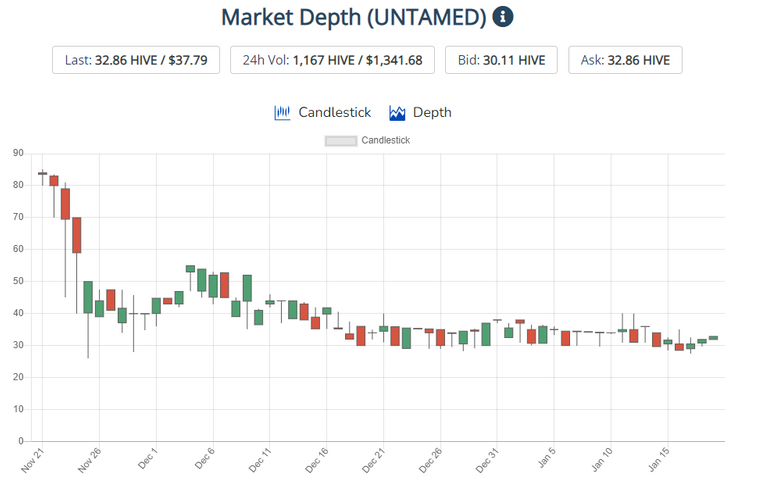 As we can see these packs which once sold for $2 currently sell for $37.79 and that is down a couple months ago they were 60-80 dollars each. Chaos Legion has much more packs in the edition but I feel its reasonable to put a $20-$50 pack value range in the future on each pack when the edition is sold out for 6 month+
Lets see what the future holds.
More Blessings to you brothers and sisters!!!!
---
---