🛒Ordering 🤩my 🎤Rising ⭐Star 🧢Hat

Not sure if you noticed the new #risingstargame hat's on this recent post.
I have ordered one!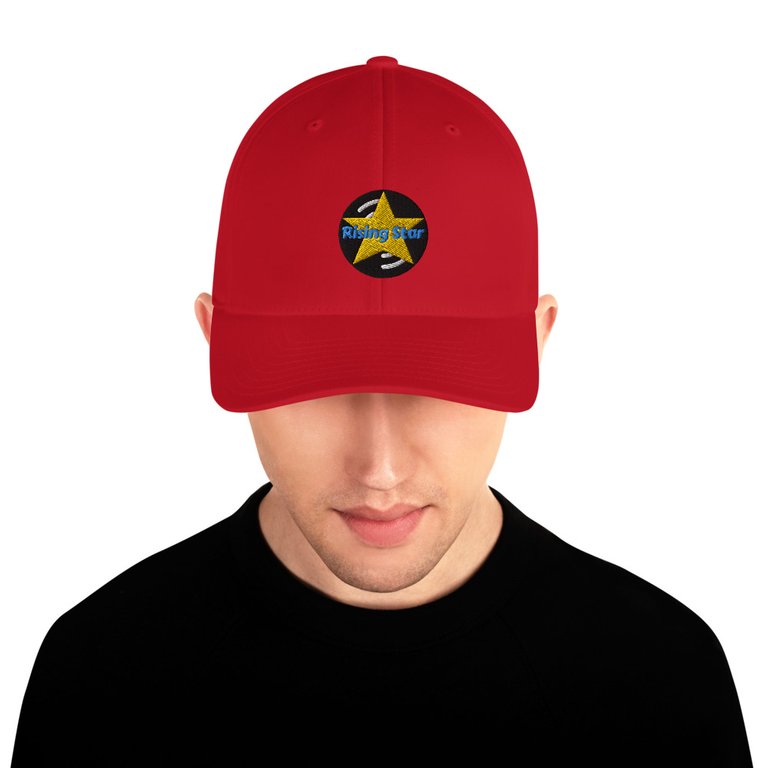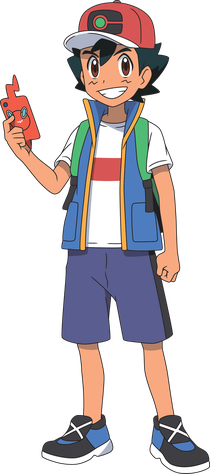 I think it looks stunning on red and with that massive star... it's just going to be EPIC to go out and use this.
Almost resembles the pokemon guy, Ash.
"Gonna catch them all" 🤣
10% Discount
On top of having fun using the blockchain to directly pay for merch, I get to enjoy 10% discount due to my LIST staking. If you are looking into buying something, don't forget to stake some LIST and ask for your coupon code to @thelogicaldude.
The experience
I usually like to feedback on these because that's a great contributor for stuff to get improved and/or hyped 😎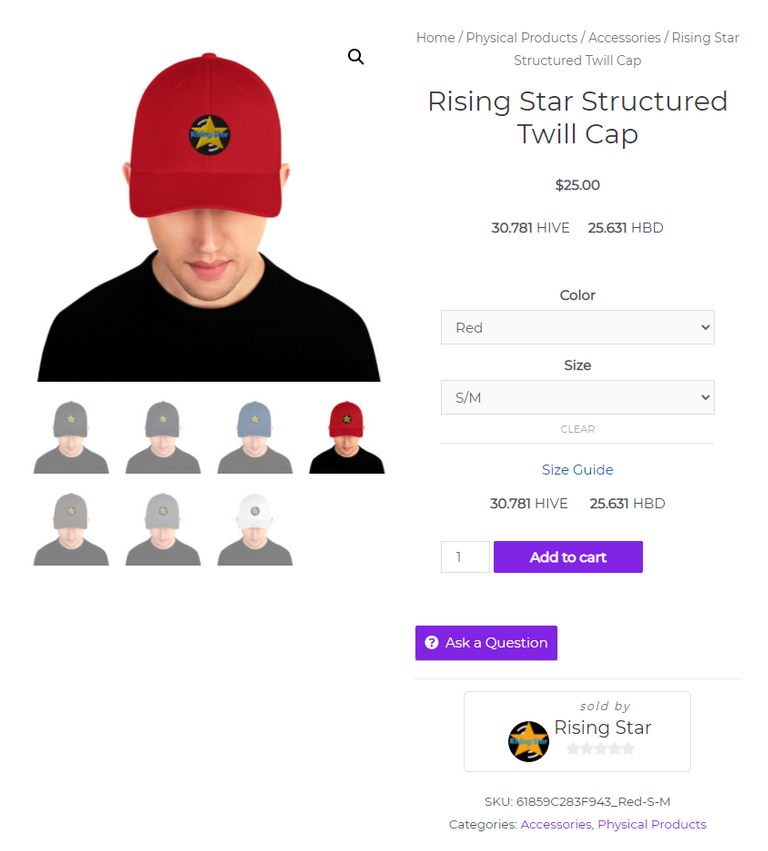 Go to this hivelist.store directly to the @risingstargame hat. Then, select your color and size and add it to your cart.

Once you do it, it then shows up the above and I then clicked on the "View cart", which brings me to a page where I used my special coupon code... and the price updates!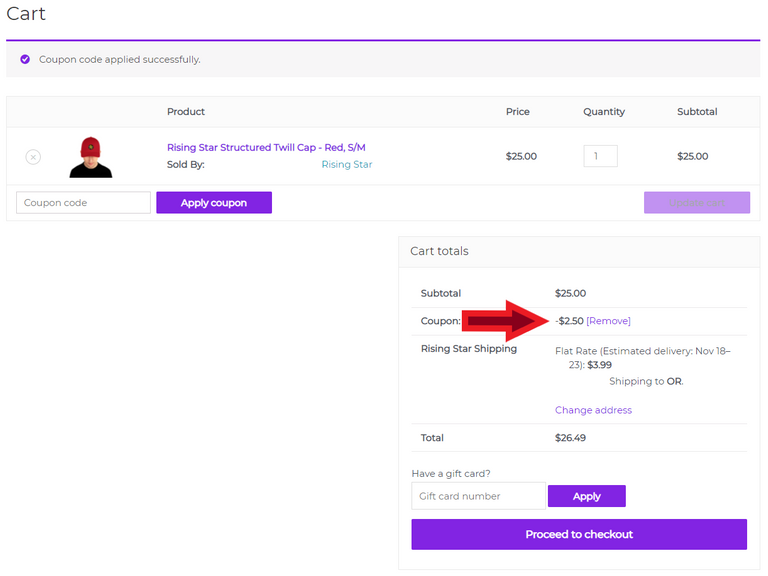 Then I updated my shipping address and my jaws dropped! LOL Damn, living at the end of the world has its perks indeed.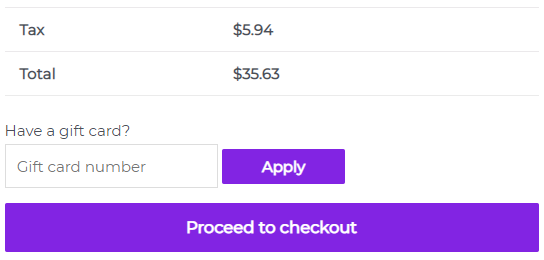 Clicking on the "Proceed to checkout" button gets you into the final page (before you pay), and if you are logged in already, like I was, with a defined address, it should be it.
Note: I didn't have a billing address defined and because it defaults to US, the shipping prices were still pointing to US costs. But if you define a billing address too, it shows up correctly.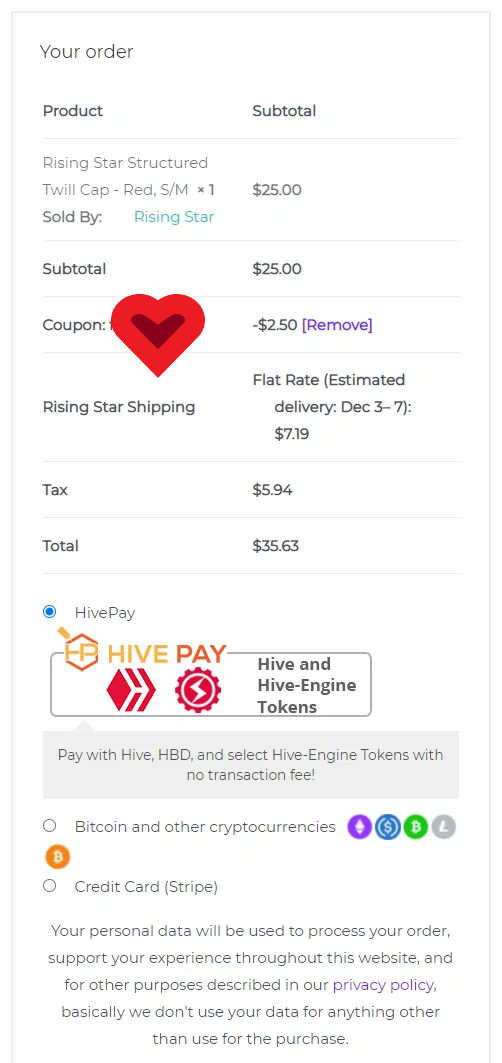 Then it's the best part... paying with HIVE PAY! You will have a bottom button to proceed with the payment and then the magic appears...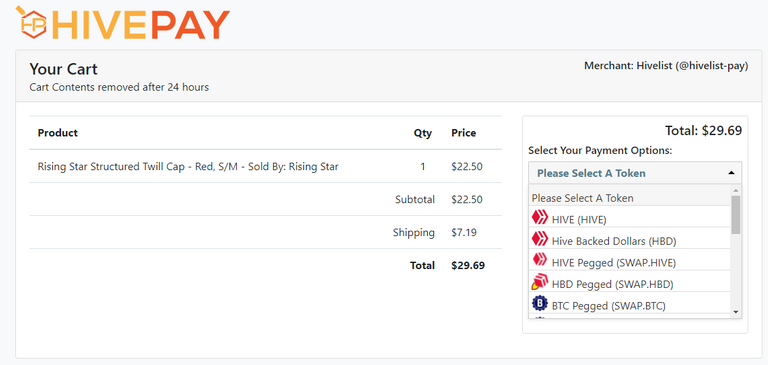 Paying with HIVE Engine tokens! WOOOOWWWWW... nice!
I have used SWAP.HIVE because I had already some liquid... and there it was. Paid baby!

Note: The price here does not include tax, that's being fixed!
Done 😍
Now it's just waiting... patiently. Hopefully will arrive soon and I will be able to show it off on work before we dive into Christmas.
It will probably drive me crazy one day when the amount of HIVE I used to pay for this hat will then be valued.
---
🍀 For a great 💪 cause check this quick post about #tourettes 🤯 call for ⚡ action!
It will not take more than a few seconds of your time and potentially make many lives happier. Thank you for even considering reading it.
---
🖐️HIVE5's!
Have fun, good luck on all the gaming, and lots of teaching "how to play" to new players.
For #news about the #HIVE blockchain, and other stuff. I am following all users!
In addition, if you are looking for a nice place to either reach out, share or just have a great time, come along to @atexoras.pub gatherings. We welcome everyone on the HIVE blockchain.
👉 Vote for Witnesses
@forykw is running 😎 @atexoras.witness
Hive-Engine here (voting uses staked WORKERBEE)
Hive here (voting uses staked HIVE)
---
🐝 Hive Blockchain Games 🎮
| Year | Title | Post link (👆4+ℹ️nfo) |
| --- | --- | --- |
| 2021 | The ecosystem is expanding! | (credit @solymi) |
| 2020 | The power of having fun! | (credit @doze) |
---
💳 Cryptocurrency Cards
---
---