A Picture Is Worth A 1000 Words - The Old Meets The New
When I was your age, I was always involved in something productive, not always on that thing like you, granny said. She's been complaining about me being on phone everyday since I came over for vacation. It was dad's idea that I have a change of scenery this vacation. I didn't want to come but I had no option.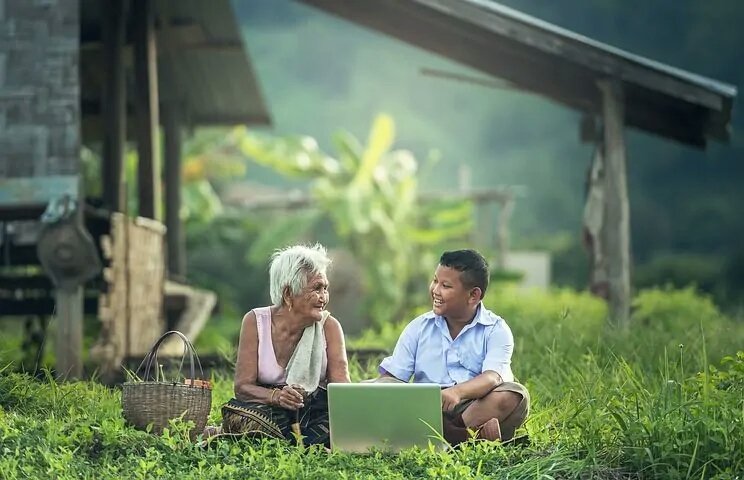 Source
What she doesn't know is I've been doing some form of investigations on her behalf. Grandma had a nephew who she lost contact with after the war. He left with his dad after the war whiles grandma stayed. They kept in touch until one day, 13 years ago, she couldn't reach him no more. She remembers the nephew's name as Nana.
I searched for him using the name she gave me and her Maiden name. I've been chatting with Nana for awhile to make sure he's the right person. I finally brought out my laptop outside to sit with her and show her what I've been up to.
Grandma, you always complaining about me being on a screen for too long. I have a surprise for you on my laptop but you can only use it for a minute. I video called Nana and he spoke to grandma. Grandma didn't know who it was but after a few seconds, she couldn't hide her joy. She was teary as she spoke to her brother's kid after 13 years.
Grandma, it's been more than a minute so I'm taking the laptop away, it's bad for your eyes. She smiled at me and said, "technology isn't all bad, it can be used for a lot of good".
---
---