Splinterlands battles | Learn by example #3 | Taunt me tuesday
Not signed up for splinterlands yet? Make sure to use this link and sign up!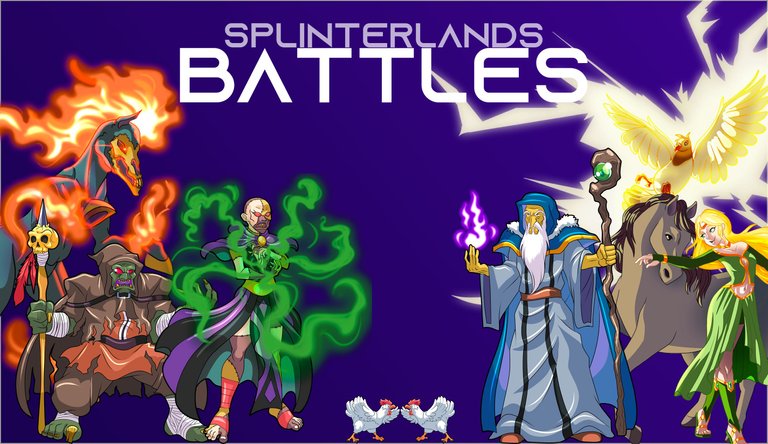 Splinterlands battles | Learn by example
In this series I want to showcase certain battles where you can learn from mistakes or from successful moves.
This battle was taken from the SBT giveaway challenge created by @drabs587. Make sure to check out this post where he covers all the winning battles. Also, keep an eye on his blog as there are more giveaways planned!
The battle
I'm going to cover a battle between @timoremoti and @roupeomn.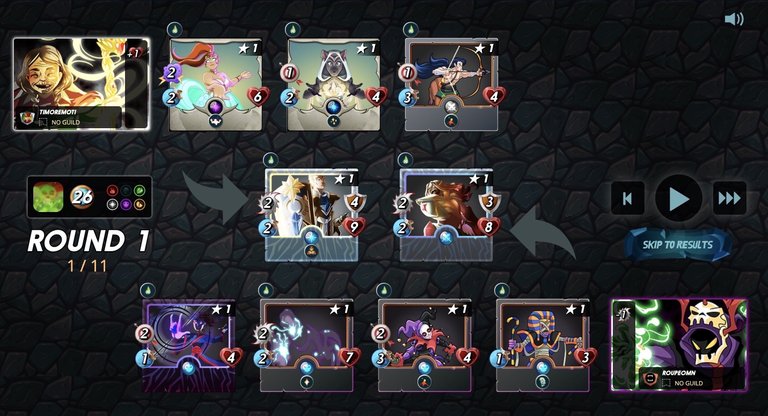 The battle only contains level 1 monsters and there are no legendaries either. Might be a nice example for all beginners out there. Especially if you are struggling with the annoying noxious fumes battles.
Noxious fumes is the only condition active in this game and I actually like the idea behind both lineups. Both of them work with high health creatures, buffing or nerfing health and heals. All good things to include in a poisoned battle.
The lineup of the health splinter works slightly better because all monsters are active and because there is a focus to keep the frontline tank alive. The frontline tank (shieldbearer) has taunt so he protects the backline against everything except the poison damage. At the same time, the backline tries to protect the shieldbearer, Djin renova increases his health and venari crystalsmith heals him back up.
The strategy works really well in this situation. The backline would eventually die because off the poison, but the combination of the djiin renova health buff, the summoner health buff, the heals and the taunt makes it really hard for the enemy to outlast this lineup.
Great battle guys!
@roupeomn note that you are eligible to claim an SBT reward.
Participants can claim SBT rewards
What Is SBT?
SBT is short for splinterlands battle tokens.
It's a token that is made to reward people who had an awesome splinterland battle!
If you wanna know more about SBT Check out this post by the creator of the token. It explains all the uses for it and milestones to come. Link to the post here: SBT Milestones You May Have Missed.
Credit to @itzninjafool for coming up with this idea and sponsoring many of us to give it out and spread it around to the community.
Rules
Only participants can claim rewards (both loser and winner - it takes 2 players to create an awesome battle). However, only if you have not yet received an SBT reward. For example, if this is a battle that you submitted for an SBT Giveaway challenge and you have already been rewarded you will not be eligible.
If you are eligible to earn the SBT reward, simply comment on this post and I will send you 1000 SBT.

Want to earn more money with blogging? Start cross-posting to publish0x!
---
---